Volvo Ocean Race in the Roaring 40s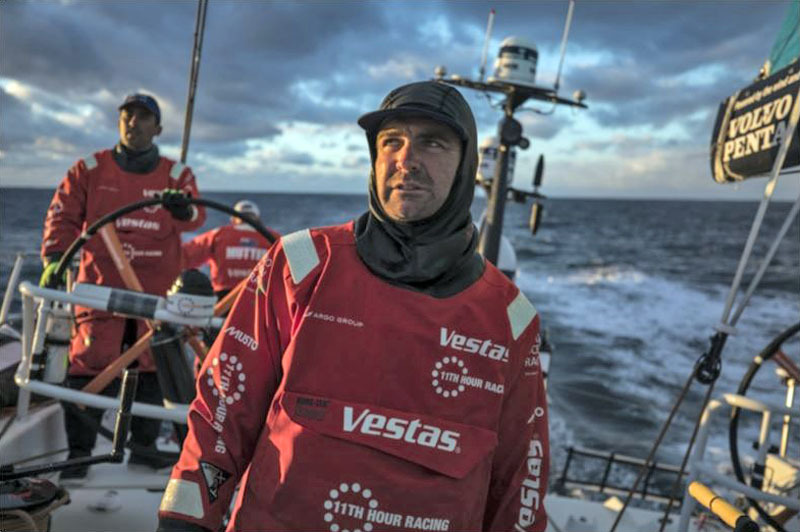 Just over three days into the third leg of the round-the-world Volvo Ocean Race, the fleet of seven Volvo 65s is sailing east at more than 20 knots, preparing to batten down the hatches and deal with their first major Southern Ocean low-pressure system. A throwback to the old days of the race, the VOR is sailing a leg from Cape Town to Australasia for the first time in a dozen years as recent editions of the race opted to depart South Africa and instead sail up toward the Middle East to appease race sponsors. This time however, it's all vintage VOR: a screaming start out of Table Bay, a light spot for the fleet to collect their thoughts, and then an entry into the Roaring Forties before the arrival of the first big low-pressure system that will carry the fleet toward Australia's south coast and a finish in Melbourne sometime around Christmas.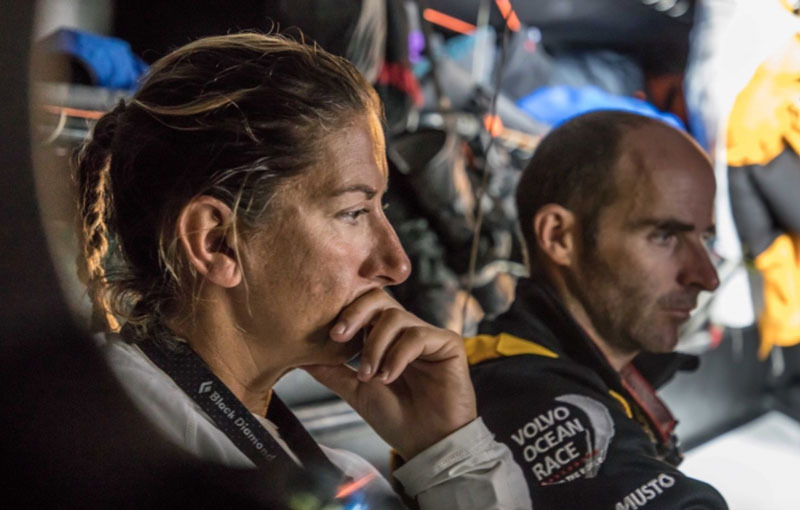 Dee Caffari's Turn the Tide on Plastic team has opted for a more northerly route in an effort to avoid the worst of the conditions, while the rest of the fleet has opted to take a more southerly route they believe to be both shorter and faster, though with more intense conditions closer to the center of the depression. Forecasters are expecting up to 60 knots of breeze in the depression, with monstrous seas. As light air is oftentimes the great equalizer in yacht racing, major depressions and storm systems can work as the opposite, doing much to spread a fleet out. As some teams may handle the system differently than others, there is always the caveat that significant damage could occur to any of the boats at any time.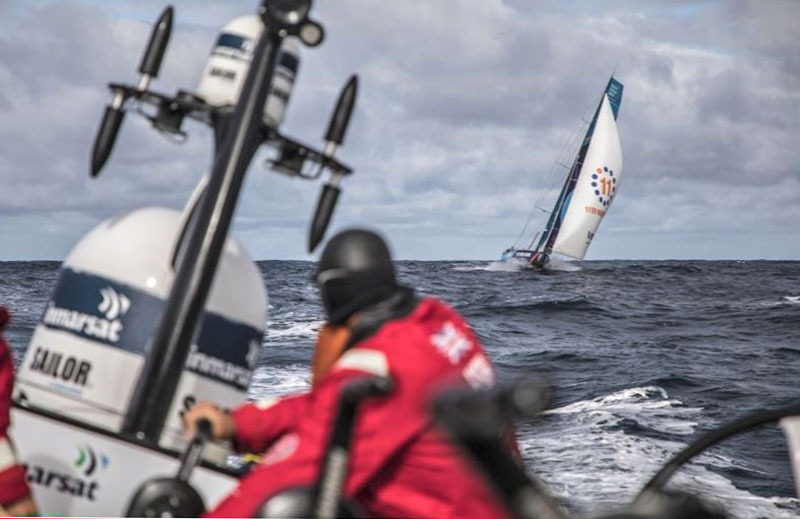 At the pointy end of the fleet, it's little surprise to see Dongfeng holding off overall race leader MAPFRE while the American/Danish entry Vestas 11th Hour Racing comes charging in from the north with Brunel, Akzonobel and Scallywag bringing up the rear. The more experienced crews in the race have definitely begun to live up to the pre-race expectations over the last two legs, and nowhere will that be more evident than in the Southern Ocean, where the much younger and less experienced crew on Turn the Tide on Plastic are choosing seamanship and moderate conditions over a quicker finish time. As the old sailing adage goes, "One man's storm is another man's sailing breeze," and nowhere could this be more true than in Leg 3 of the VOR. Who will push hardest? Who will break the boat? Who will tiptoe through the worst of it? And, most importantly, who will arrive in Melbourne first?
Stay tuned to find out!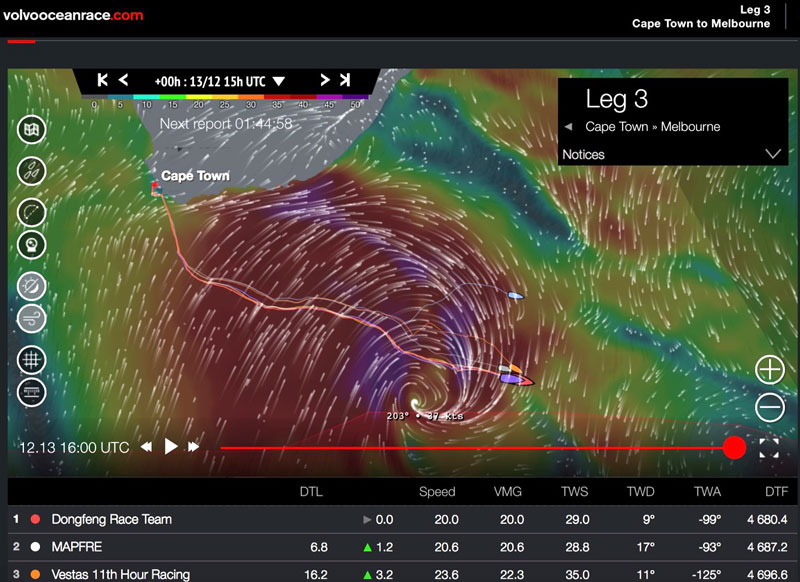 Receive emails when 'Lectronic Latitude is updated.
SUBSCRIBE