Toys and Tools for Cruisers
We've got an update of a product we previously reported on, and a new product that may be of interest to many cruisers.
The update is on the DJI Phantom quad copter equipped with a GoPro camera. As many readers may remember, Kurt Roll has used his Quad/GoPro combination while crewing through the South Pacific, on the Little Ensenada Race and the Ha-Ha with great results. Indeed, he made a 20-minute Ha-Ha video, which is really cool, and which you can buy from him for $25 by emailing him (check out the two-minute trailer below). He needs the money, too, because his Phantom drone suffered a power failure while over San Diego Bay recently, crashed, and all was lost. The good thing about drones is that when they crash, the pilot isn't killed, he just has a lighter wallet.
We were so impressed with Roll's set-up that we bought the exact same thing, as we figure it will be great for photos for the magazine and 'Lectronic. But we're a novice pilot, so we've been doing a lot of crashing and stuff. In fact, just yesterday we clipped a palm tree on take-off, learning that the Phantom makes a pretty decent Weed Wacker. Didn't even wreck the rotors. Later in the day, we tried a take-off from inside the Vallarta YC. For some reason our Phantom elevated to about two inches, then flung itself sideways in the napkin holder, hot sauce and other condiments, flinging that and other stuff all over the floor. Miraculously, the Phantom and GoPro were undamaged, as was the chastened pilot.
Undaunted, we went down to the dock and took some video and stills, and had some success, just as we had previously in the day. See the three following examples.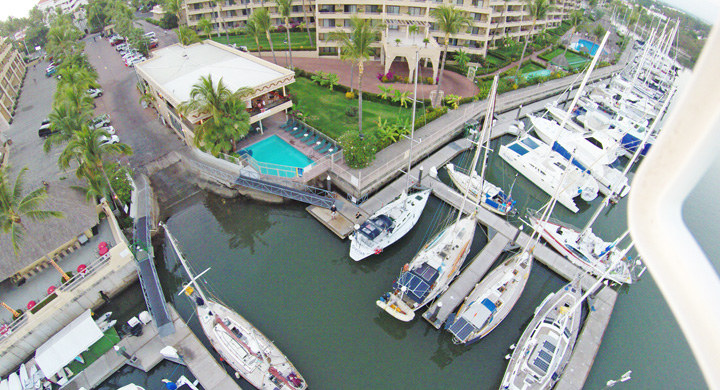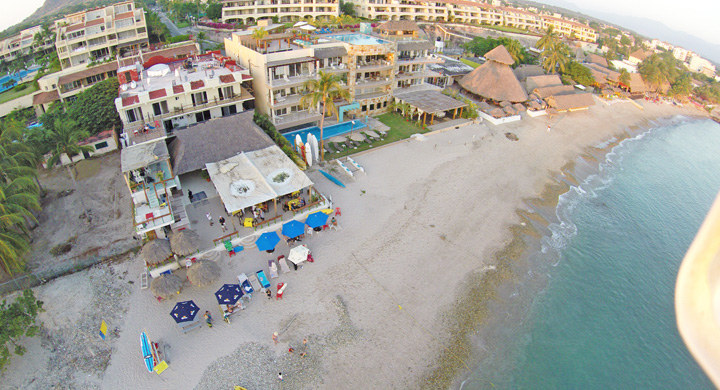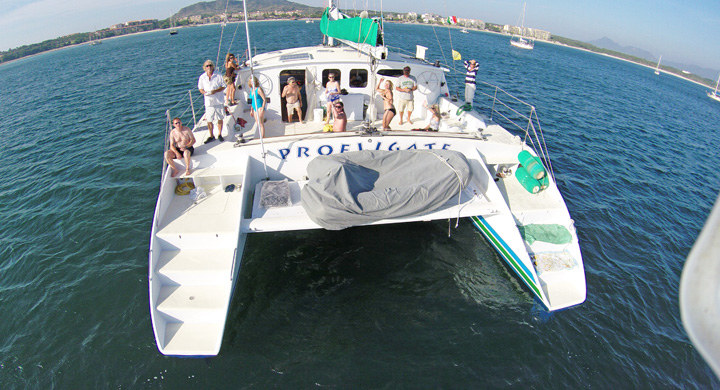 The Phantom is about $500 from Amazon. GoPros are around $200-300, depending on the model. For our purposes, we needed the most expensive GoPro because it allows us to take video and stills simultaneously. You can take great photos and video with this rig — the accompanying stuff was shot at the lowest quality — but you are flying blind, which means you're sort of guessing what you're shooting. In addition, once the little bugger gets a couple of hundred feet away, it can be hard to tell what direction it's pointing and going, and thus be hard, if not impossible, to control. For another $2,500, you can get a gyro for automatic leveling and camera control, plus a screen on your controller which allows you to see what the Phantom sees, allowing you to know where you are flying. We have this stuff, but we're in the baby-steps stage, so that's way beyond us right now.
Oh yeah, to our limited knowledge, you can't really have the Phantom take off from a boat that's moving at much more than a knot or two. It seems to screw up the drone's navigation system. There may be a way around this problem, but at this point we're not aware of it.
Almost all the guys who have seen the Phantom/GoPro rig have gone as gaga over it as we have. But please, don't be like us — instead read the directions and start slow.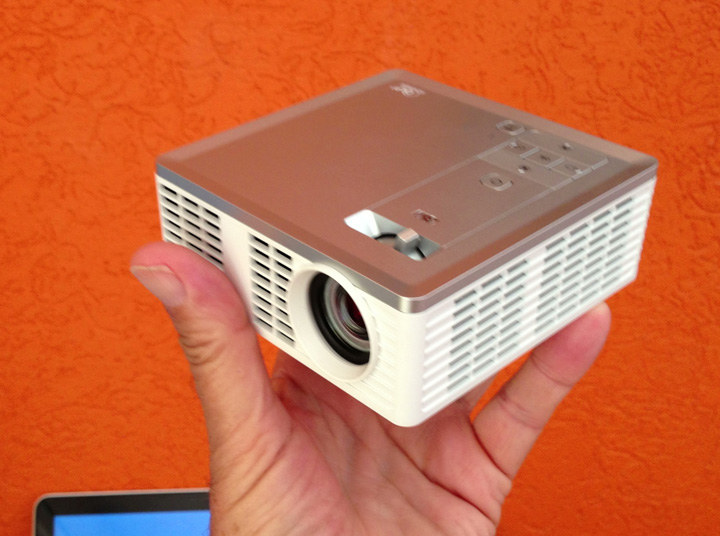 The other really cool product are the new LED digital projectors, as made by Dell, 3M and a bunch of others. These allow you to project photos and video on walls or bulkheads. Unlike the non-LEDs, they don't get hot, the bulbs aren't expensive, and they don't burn out after 20 minutes. Using a small 3M projector, we were able to project photos of all four days of the Riviera Nayarit Splash and Blast just a short time after taking them. With some units, you can just stick the memory card into the projector, but you have more control when you do it via a computer. While many of our photos were unedited and sloppy, people still loved seeing their boats under sail, and we think the ramp up to quality will be steep. The projectors run about $350 to $600.
Receive emails when 'Lectronic Latitude is updated.
SUBSCRIBE