The Better-Than-Great Vallejo Race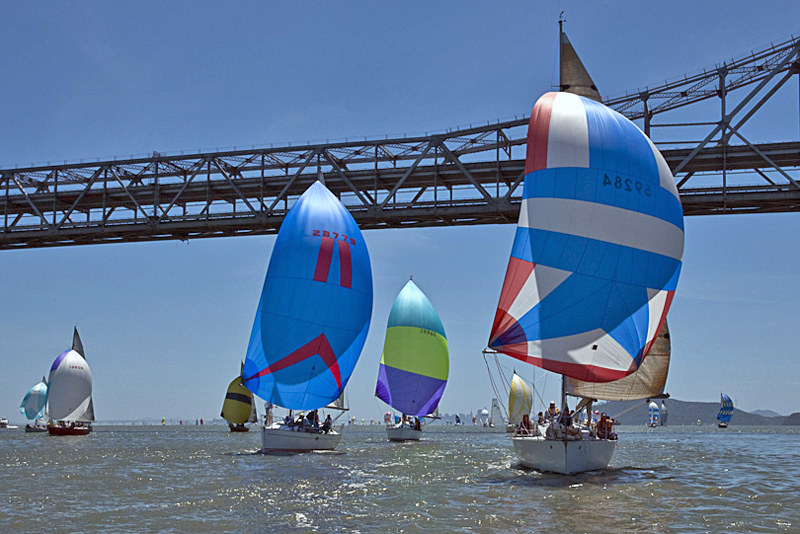 The 2010 Great Vallejo Race wasn't just great, it was downright awesome. As the opener for the Party Circuit, and the official YRA season opener, this is one of those events that's on just about everyone's calendar. For what we're guessing was probably well over 1,000 sailors, this year's Vallejo weekend was just about as good as it gets.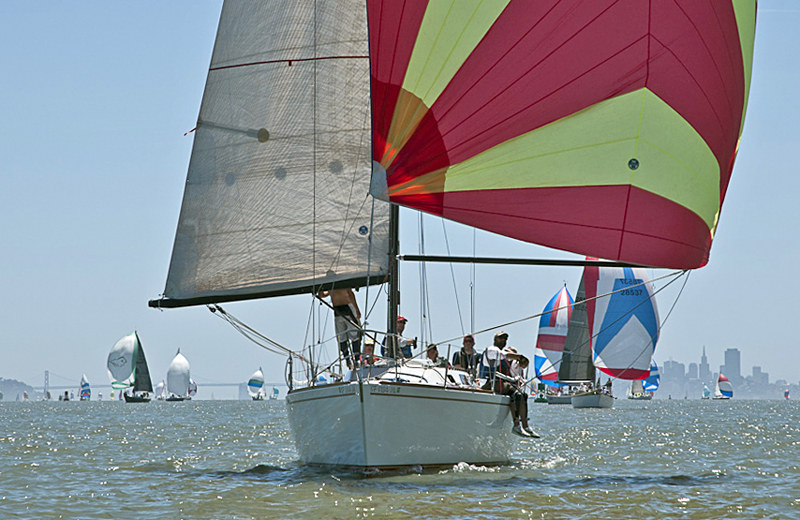 Saturday's race up to Vallejo got a little less breeze than expected, but was still fast enough to get the bulk of the fleet to the club and rafted up in about four hours. The morning started off pretty fluky, and some boats were even carrying kites part way up the short leg to the race's only turning mark in the Central Bay.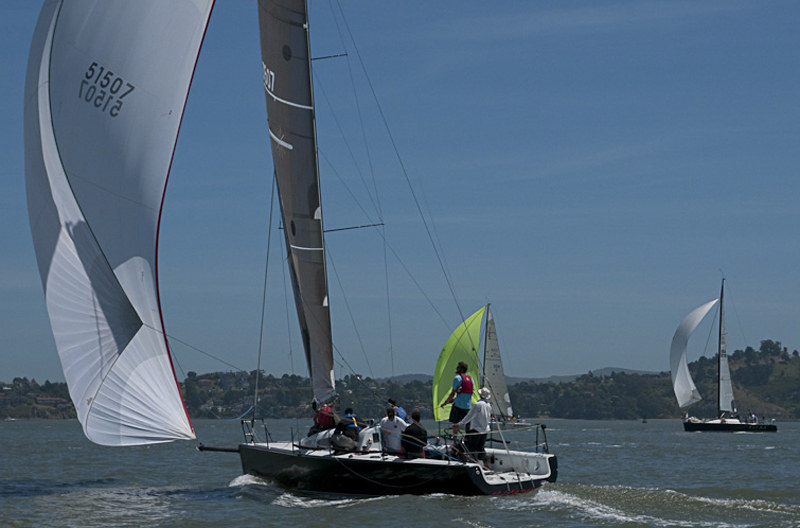 But the northwesterly began to fill after about half the fleet had made the turn toward the North Bay and popped kites. That breeze started in the 6- to 10-knot range and didn't build until much later in the day. Coupled with about 1-knot of runoff-impeded flood, the breeze was enough to get the 212 finishers the 21.5-miles up San Pablo Bay uneventfully.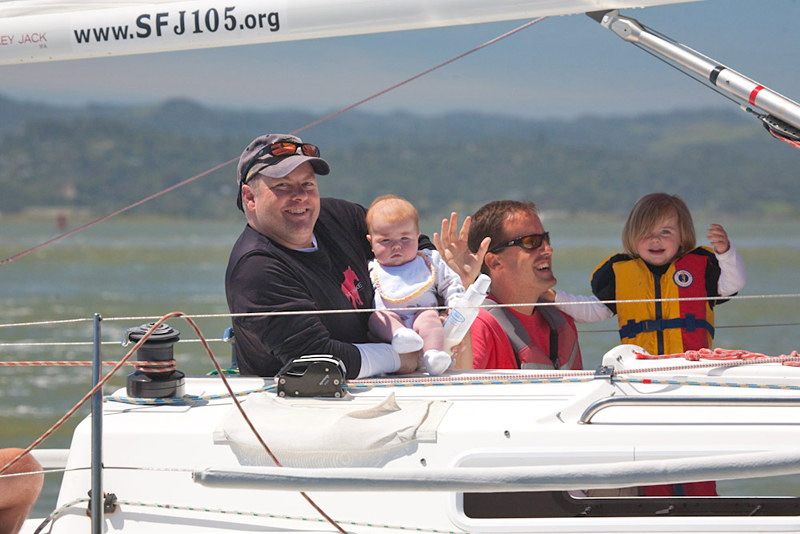 Of course the centerpiece of The Great Vallejo Race is the party at Vallejo YC. A Massive BBQ, reasonably-priced drinks and a band that played until the wee hours of Sunday morning, meant there were more than a few bleary-eyed sailors walking the docks on Sunday morning.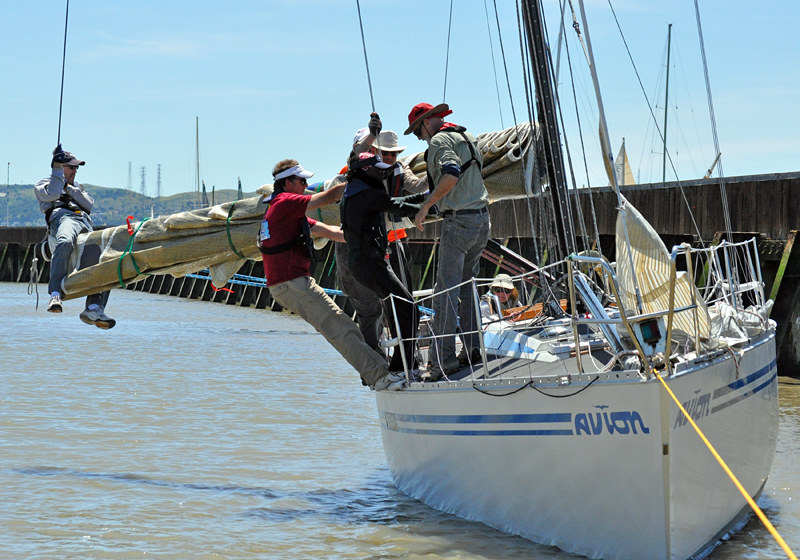 Sunday morning's low tide translated into delays in breaking up the raft, and in some cases, entire class's starts were postponed because not everyone in the class was able to get out of the harbor. The delays, and what would prove to be a very northerly breeze for the first starters, meant that the slower boats — who started first — were already at Pt. Pinole with four divisions having yet to start!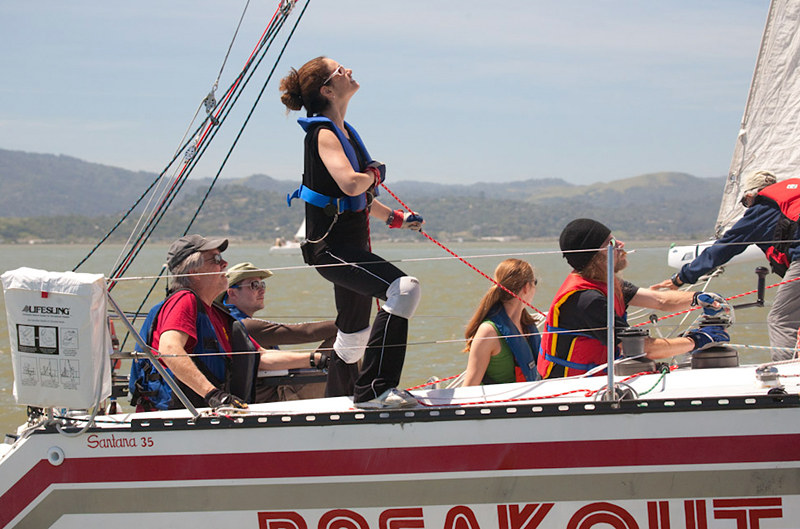 By the time everyone else got off the line, the breeze had worked its way more to the west. The later starters settled in for the beat home while the earlier starters found a parking lot that allowed everyone else to catch up. The slack water and early flood meant that San Pablo Bay was one flat racetrack. An added bonus was that it wasn't entirely a beat, as most of the 180 starters were able to get kites up for the last three miles or so of the 14.5-mile trip to the entrance of the San Rafael channel. The finish boats were busy as about 120 boats finished within about 20 minutes of each other.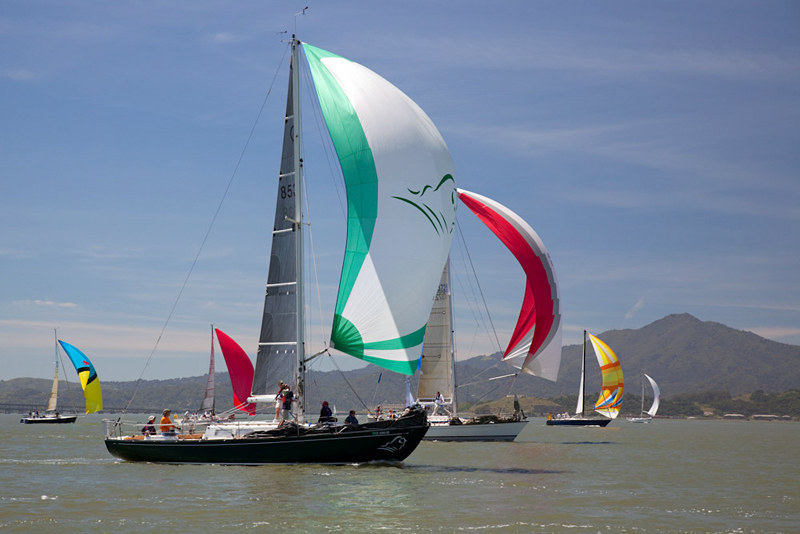 The results are up on the YRA's website already, so make sure to check your times because your window to dispute them isn't open indefinitely. On Wednesday, we'll have a wrap-up of everything else that was going on around the Bay this weekend.
Receive emails when 'Lectronic Latitude is updated.
SUBSCRIBE