Swedish Girl Sails Toward the UN Climate Action Summit
One thing sailing taught us early on is to respect Mother Nature. Offshore sailing requires conservation of resources while you and crew work with wind and wave to reach your destination. For this reason, we've often thought sailing should be the poster child for sustainability. The last thing you should do while isolated mid-ocean is waste food, water or energy. The same could be said for Earth alone in space. There's no TowBoat US for planets.
A recent TED talk on climate change by 16-year-old Greta Thunberg of Sweden thrust her into the international spotlight. Reader Jan Passion, who skippered the peace-promoting yacht Golden Rule (and also skippers his own charter yacht the Seawind 1000 Hokahey on San Francisco Bay, sent us an article from the New York Times describing Greta's desire to attend the UN Climate Action Summit in New York but get there without the high carbon footprint associated with flying. The best option available was a sailboat.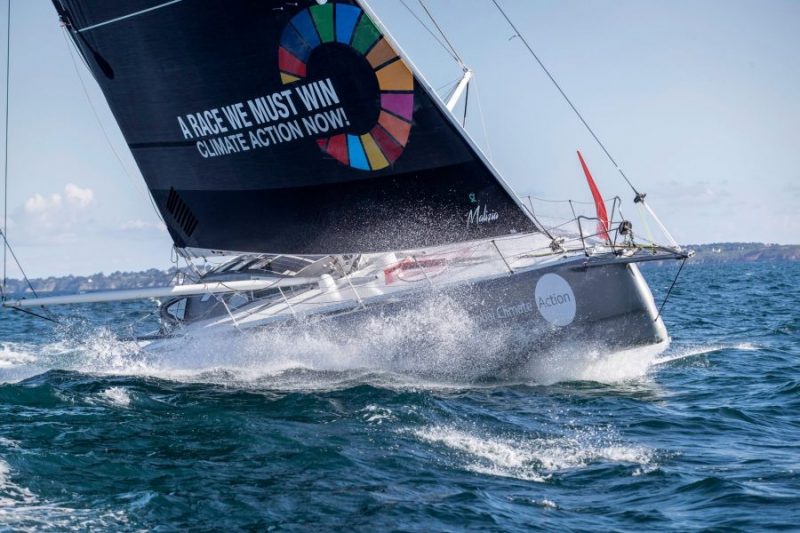 Greta will set sail aboard the Malizia II, an IMOCA 60 built in 2015. Malizia II is a Verdier design built at Multiplast and launched in August 2015. The boat sports wings and looks like she could almost beat the jet she's replacing. Of course, Greta hopes to make the entire trip using only wind and solar power. It fits right in with the mission of team founder and co-skipper Prince Pierre Casiraghi, who volunteered the boat for the mission, saying, "I believe in bringing awareness about rising global emissions and pollution due to human activity." This is a full-on, ocean-crossing IMOCA 60 without any creature comforts. It may leave Greta wishing for economy class. Yet, she's young, committed to making a difference, and out making waves."
It's fantastic to have Greta out telling her story and recognizing sailing as an ally in the race of our lives.
Receive emails when 'Lectronic Latitude is updated.
SUBSCRIBE