Resolute in the Delta Doo Dah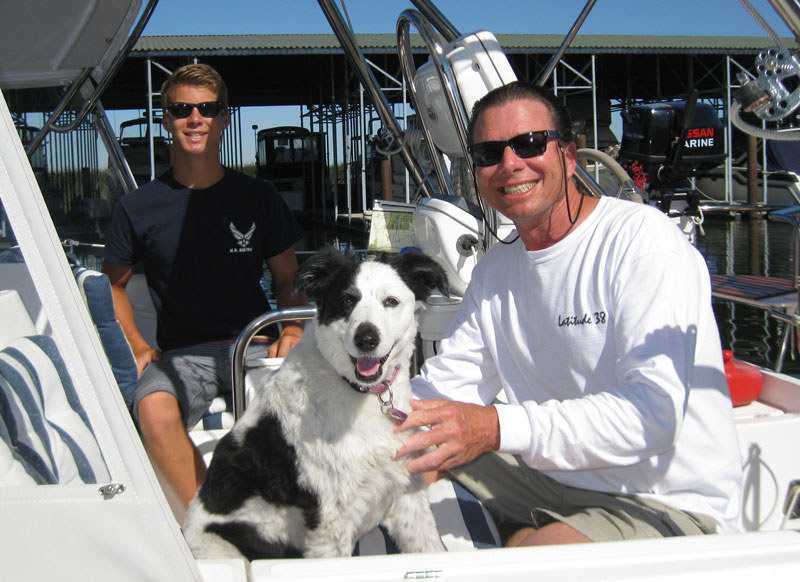 Jason Kopps, his 18-year-old son Eric, and their border collie mix Roxie have been doing the Delta Doo Dah aboard the Richmond-based Hunter 33 Resolute every year since 2011. This year, their Delta adventure began in mid-June at Owl Harbor, along the San Joaquin River, where they joined in the celebration of the marina's fabulous new building.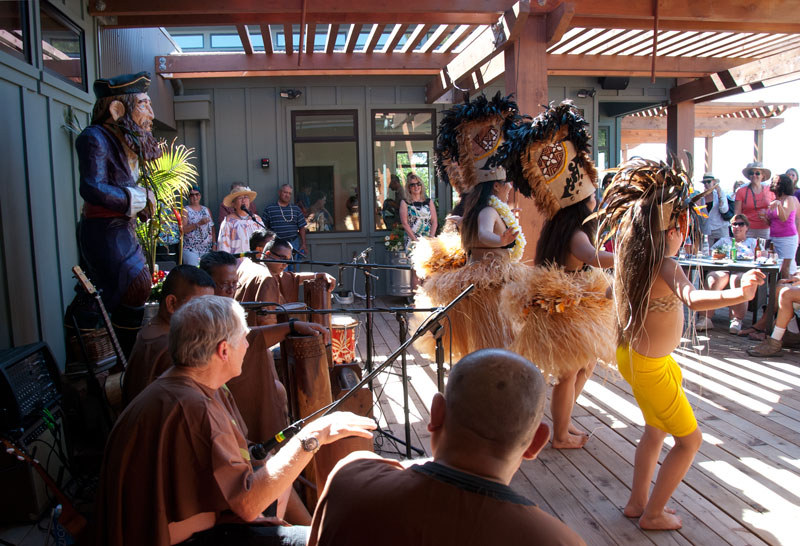 From Owl Harbor, Resolute cruised south via Middle River to Mildred Island, a flooded tract south of the San Joaquin.
Sometimes the adventures one has while cruising the Delta — or anywhere, for that matter — are not what one was expecting. Resolute's 'adventures' started with a lost fuel line. As all cruisers know, the dinghy is an essential tool, especially if one has a dog that needs 'walking'. A year ago around Antioch Resolute's dinghy's gas tank went over the side. It floated and didn't leak and the Kopps were able to retrieve it. This year it went overboard again in Middle River, and this time, though they were able to pick up the tank itself, they lost the fuel line. So their dinghy was powered by oars after that.
Once they'd anchored Resolute in Mildred Island near a little beach, about 75 yards from shore, Eric rowed Roxie to shore for her last potty break of the evening. He heard a loud splash and a 2-ft long fish hit the bottom of the small inflatable. The fish wasn't the only aggressor at Mildred. Their chosen spot was favored by the kind of bugs you hear about but rarely actually encounter in the Delta. Pursued by the angry fish and the swarming bugs, Eric rowed back to Resolute as quickly as he could. To foil the bugs, father and son shut off all the lights that evening and talked in the dark. (On the plus side, the water at Mildred was good for swimming, and there were no other boats.)
From Mildred, Resolute continued east to Stockton Sailing Club, where, having just graduated from high school, Eric took advantage of the air conditioned lounge to write thank you notes. The Kopps endured a triple-digit heat wave in Stockton thanks to the AC and the cheap honor bar at SSC, and the ice cream next door at Ladd's Marina.
From SSC they traveled up Disappointment Slough but were disappointed when they couldn't find a good place to anchor. So they went to Bedroom 2 in Potato Slough, where they were able tie up so close to shore that the dinghy could just drift there with a good push off from the hull of the mothership. In Potato Slough they saw coyotes, a pig, and river otters.
We caught up with Resolute at Tiki Lagun Marina, which hosted a potluck on Summer Sailstice for the marina tenants and Delta Doo Dah guests. From there the plan was to go to Decker Island, just east of the Sacramento River. "The wind cools it down, but the currents are crazy there," said Jason. They also planned stops at Rio Vista, then Pittsburg on the way back to Richmond. Eric had joined the Air Force and would report on July 7 to ship out to Blackman AFB in San Antonio, TX. His test results had qualified him for a special assignment: SERE (Survival, Evasion, Resistance, Escape), and once his training is complete, he'll become an instructor for pilots. We hope he'll be able to get leave next summer and cruise the Delta with his dad again, full of new adventures to recount.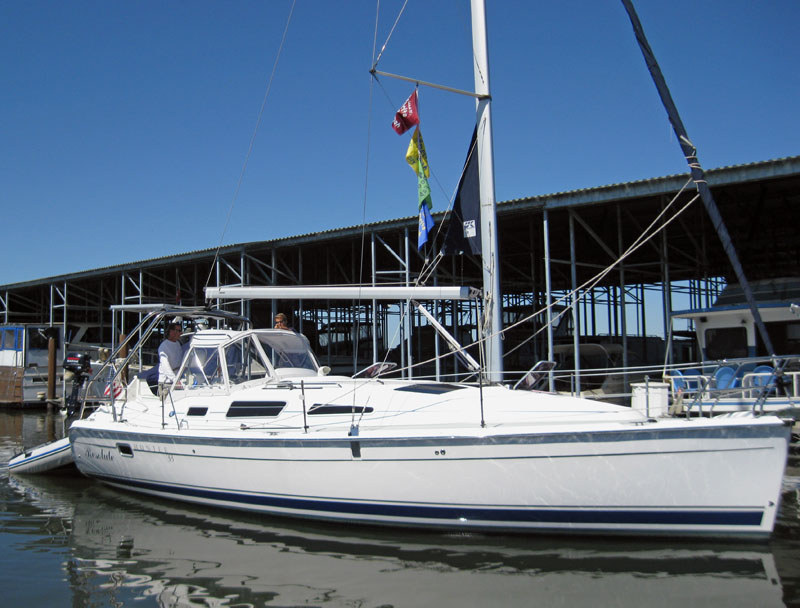 The next (planned) adventures offered to Delta Doo Dah cruisers are coming up this weekend, when some of the entries will cruise from Richmond YC to Owl Harbor on Saturday, then to Stockton Sailing Club on Sunday. On Friday night, RYC will welcome the Doo Dah sailors at the club's usual Friday night dinner. A long but mostly downwind sail the next day will culminate in a potluck supper and movie at Owl Harbor. SSC will welcome the cruisers the following day with a BBQ dinner and music. For details and to sign up for the Doo Dah (it's free, and extremely flexible), see www.deltadoodah.com.
Receive emails when 'Lectronic Latitude is updated.
SUBSCRIBE