Huge Baja Ha-Ha Fleet Heads South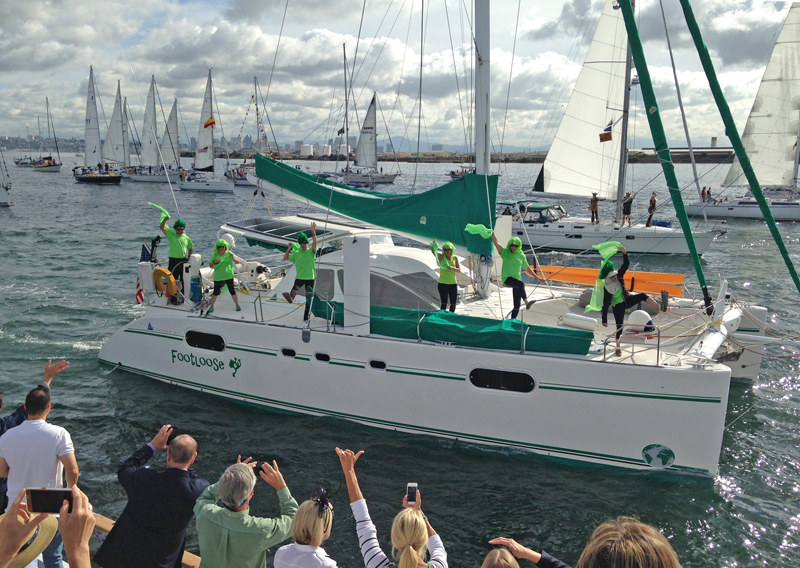 At 10 a.m. today, the 23rd annual Baja Ha-Ha rally's fleet of 136 boats paraded out of San Diego Harbor escorted by two local fireboats, while print, TV and radio reporters captured the scene from the deck of the sportfishing vessel Dolphin. Also aboard were an impressive collection of dignitaries including the consul general of Mexico, the deputy sector commander of the Coast Guard, and various staffers of the Port of San Diego — thanks to the organizational efforts of Ken Franke, president of the Sportfishing Association of California.

Latitude / John
An hour later the disparate fleet — ranging in size from 27 to 92 feet — officially began Leg One of this 750-mile downwind cruise to Cabo San Lucas, which, for many fleet members, serves as the transitional step into a new lifestyle of open-ended cruising in Mexican waters and beyond. At least 535 sailors were aboard, with perhaps a dozen more Ensenada starters expected to join the Ha-Ha armada this afternoon.
The two-week rally officially began Sunday with a spirited Pre-Halloween Kickoff Party at West Marine's Shelter Island superstore, where elaborate costumes ranged from swashbuckling pirates and wenches to superheroes and sea creatures — including a seductive trio of mermaids. All in attendance enjoyed a 'Mexican tune-up' lunch complete with cool libations. Around the perimeter of the party venue, at least a dozen Ha-Ha sponsors were on hand to educate the newcomers about the facilities and services that await them south of the border.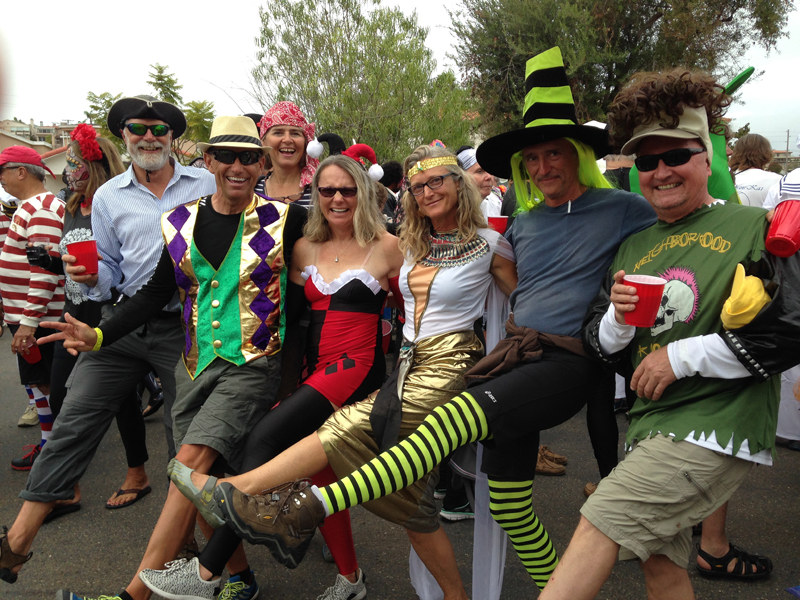 Although the breeze was very light at the start, according to the fleet's official weather consultants at Commanders Weather, wind this afternoon should pick up to the mid-teens to low 20s later today and continue through the night — ideal conditions for a fast ride to the rally's first rest stop, Bahia Tortugas, which lies roughly 360 miles south of San Diego.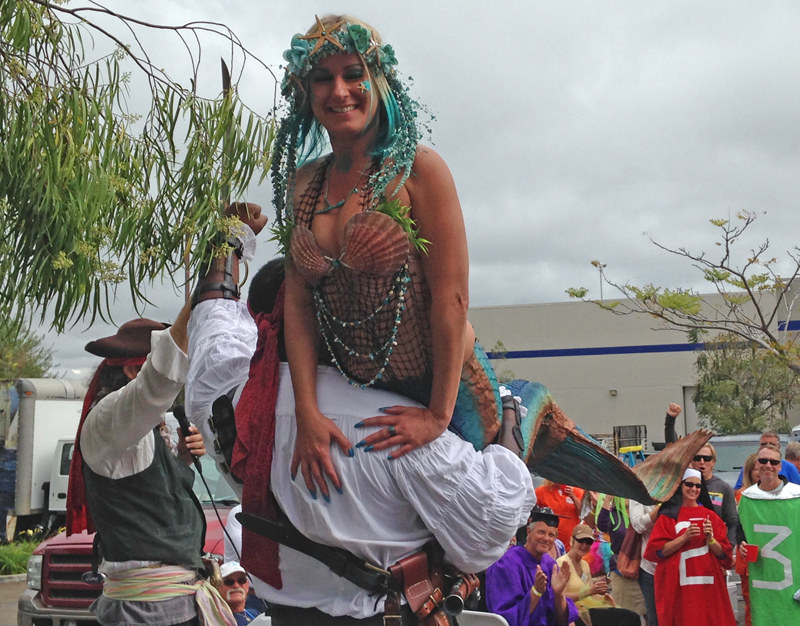 Stay tuned for updates here throughout the two-week event.
Receive emails when 'Lectronic Latitude is updated.
SUBSCRIBE