Extreme Sailing for the Potter Yachters
Those Potter Yachters sure do get around. If they're not getting stuck in South Bay mud or exploring the Mothball Fleet, they're getting their transoms handed to them on Monterey Bay or scooting up-Delta in search of back issues of Latitude.
On April 10, a handful of brave souls sailed out of Moss Landing into spirited conditions on Monterey Bay. Jerry Higgins of the Bull's Eye Lia sent the following video of the ride back in across the bar:
"It's amazing that Jerry managed to take video while simultaneously single-handing his boat over the bar," said Dave Kautz, skipper of the O'Day 192 Trailer Trash. "He referred to this as a Potter Yachter outing but I would hesitate to call it that myself — only four boats mustered the cojones to actually go out. Several saw the conditions and never even launched their boats, while others remained in the harbor. Mostly we enjoyed the warm hospitality of the Elkhorn YC and made ourselves at home at their bar."
Not satisfied with one hella nukin' sail in April, the group did it again — apparently with more success — last weekend in the Delta. "A dozen or so Yachters spent Saturday night at Bruno's Island before motoring in 30- to 40-knot north winds down to Pirates Lair for breakfast on Sunday," reports Goose Gossman of the Potter 14 Gale. "Because of the conditions, the boats with smaller motors hitched a ride back to Bruno's aboard a houseboat/mothership. Short-tacking up sloughs against current when it's blowing 30 is possible, but it's not much fun."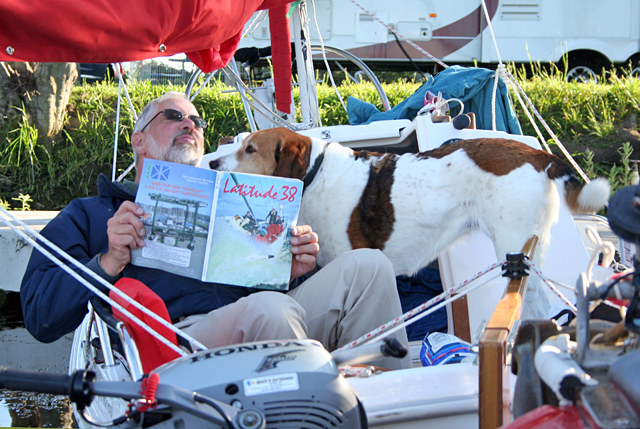 Stay tuned for the Potter Yachters' upcoming report on rounding Cape Horn.
Receive emails when 'Lectronic Latitude is updated.
SUBSCRIBE