Cruiser Murdered in San Blas
On May 2, New Zealand cruiser Alan Culverwell was killed by robbers aboard his anchored boat at Morodub Island in Panama's San Blas archipelago. According to reports, Culverwell and his family were asleep aboard their 60-ft trawler Aqua Lobo around 2 a.m. when they heard footsteps on the deck. When Alan, 60, went topside to investigate, he was shot. The robbers also attempted to assault his wife, Derryn, who sustained a machete wound fighting them off. Their 11-year-old daughter, Briar, also sustained unspecified injuries (none of their injuries were life-threatening). Derryn was finally able to lock herself below where she, Briar, and Briar's twin brother, Flynn, huddled for the next two hours, making calls to local authorities, as well as friends back home.
According to news sources in Panama, the men stole the boat's dinghy and 15-hp outboard.
Alan and Derryn sold their house and left New Zealand just before Christmas 2016. They headed to Florida, where they acquired Aqua Lobo. They were making the trip home into a cruising adventure, making many stops in the Caribbean over the past two years.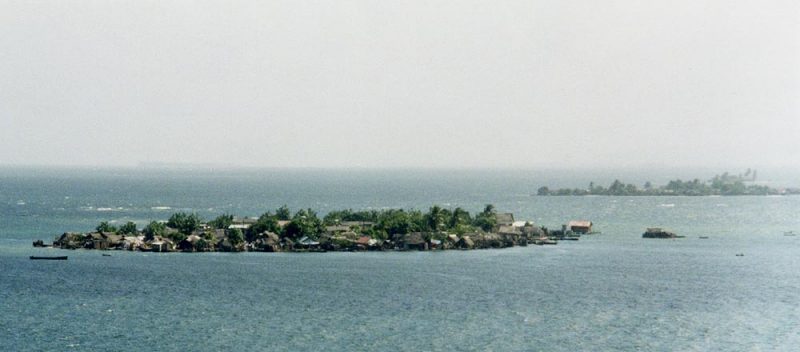 Panamanian authorities apprehended three suspects. Leandro Herrera and Avelino Arosemena are accused of killing Culverwell. The third suspect, an unnamed minor, also appeared in court in connection with the case, but it's unclear if he was involved in the murder.
For what it's worth, the San Blas Islands — including Morodub ("Turtle Island" to most yachties) — have long been considered safe for tourists, be they cruisers or more land-based travelers. In fact, if memory serves, Turtle Island also goes by the nickname "BBQ Island" for the cruiser get-togethers on the beach every Monday evening. There is even a small Airbnb on the island run by the local Kuna family who live there.
We're hoping this tragic incident was an anomaly. Based on what we know now, we would not recommend cruisers change their plans or avoid this lovely, friendly and picturesque area. We will keep on top of this story and bring you significant updates if they are warranted. Until then, our sincere condolences go out to the Culverwell family.
Receive emails when 'Lectronic Latitude is updated.
SUBSCRIBE