A Quick Midwinters Roundup
While the surf was going off at Mavericks, Bay racers were battling another natural nemesis: excess calm. But despite fluky winds and challenging currents on both days of the Corinthian Midwinters, the club managed to get a race off each day, and the majority of the fleet managed to cross the finish line before time ran out.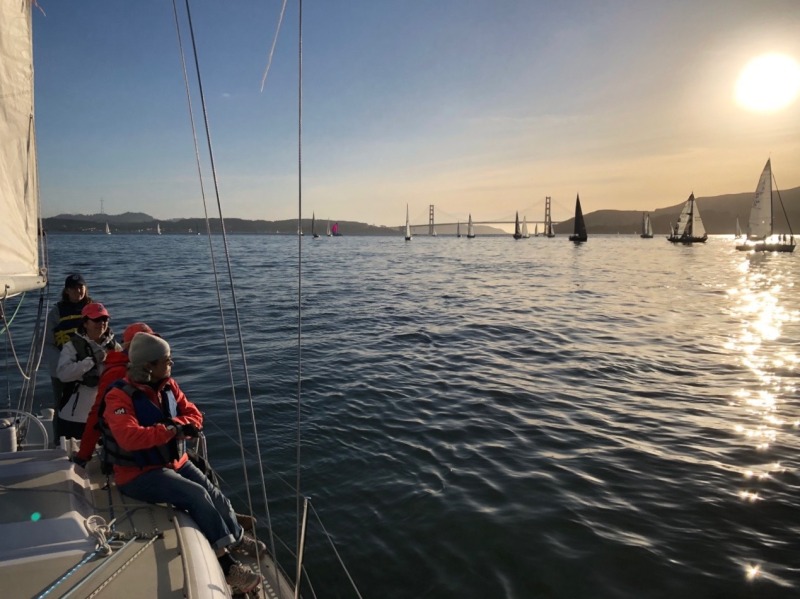 On Saturday — with sunshine and pleasant winds predicted and flood turning to ebb on both days — there was hope for a simple, slow sail around the course. The sun appeared but the breeze didn't. The race committee got two starts off before calling for a postponement and, after some waiting, got the rest of the fleets off. While the faster boats finished in ample time, the remaining fleets approached both the finish line and the 4:30 time limit against a strong ebb with vanishing wind. After a long afternoon getting so close to both the line and the time limit, most chose to wait and pray to the wind gods hoping for a breeze to take them home. And the wind gods listened, providing breeze for over 40 boats to finish between 4:10 and 4:30 with JEB Pickett aboard the S&S 30 Nymph slipping in at 4:29:16. Safe!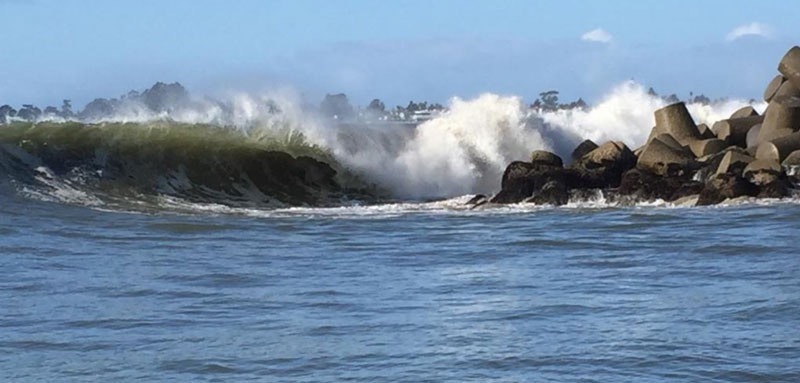 Sunday's prediction for light air was right on target. At start time, there was a light southerly blowing, so, to add some excitement, the race committee opted for a downwind start, creating a fresh challenge in an otherwise unchallenging breeze. Everyone headed north to round the Sausalito entrance buoy before heading back to the Bay to take on the currents and an easterly battling a westerly with a large hole in the middle between the two.
Still, the majority of racers made it around the course, fell into holes but dug their way out again and managed to make the finish as the westerly established itself and brought most boats home. And it all happened before the evening showers arrived. The beauty of racing in fickle winds is that, over the course of the race, almost everyone has a chance to feel like they could be the winner until another wild card is dropped on the table, shuffling all the positions.
To see this weekend's results, click here.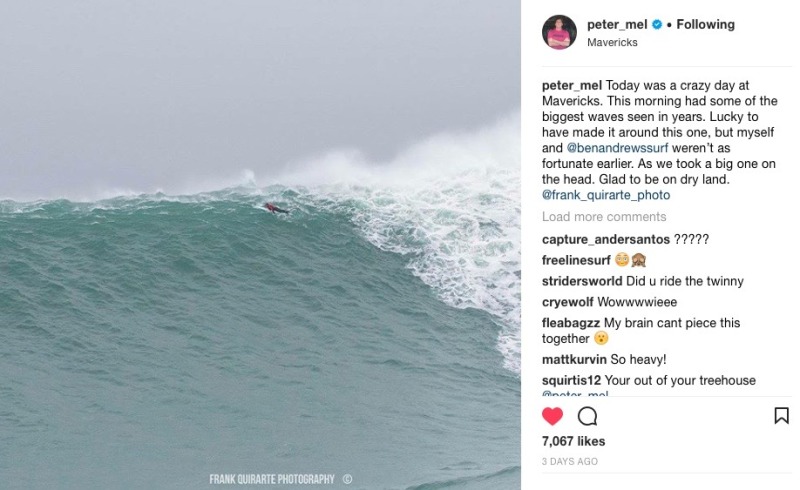 Receive emails when 'Lectronic Latitude is updated.
SUBSCRIBE