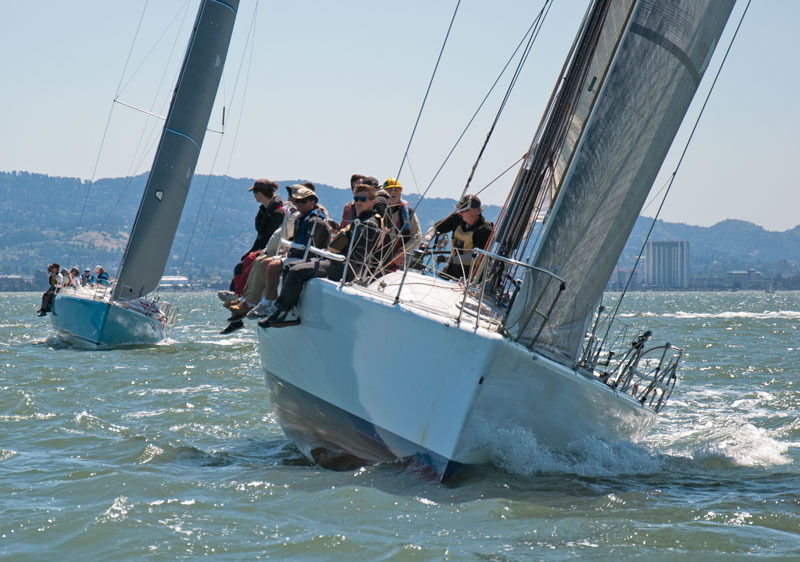 Earlier this week, we received the following missive from the Yacht Racing Association of San Francisco: "A number of larger-boat skippers have approached the YRA and indicated they would like a set of races that are longer in distance, 20 plus miles, specifically for larger, faster boats. We listened to their feedback, and we are pleased to introduce the YRA Jumbo Cup! This new series of existing 'fan-favorite' races comprises longer races best suited for larger and faster boats. Boats can sail the Jumbo Cup and other YRA series and be scored in both the Jumbo Cup and other YRA series. It's very customizable to your preferred sailing schedule, and by signing up for the Jumbo Cup you get a discount on entry fees." The Jumbo Cup will save owners anywhere from $50 to $80 over single-race entry fees.
Boats eligible for the Jumbo Cup are those at least 36-ft long with a PHRF of up to 51. (To peruse the list of possible entries, see the current 2018 database of NCPHRF certificates at yra.org/PHRF/docs/current_phrf_certs_rating.pdf.)
The counting races would be:
April 21: OYRA Lightship
April 28: YRA Great Vallejo Race (Saturday race only)
May 12: OYRA Duxship
May 19: YRA Bonita Race
As you can see, all of these dates are in the spring. Teams racing in this year's Pacific Cup are especially encouraged to enter as a way to tune up their crew and gear for the passage to Hawaii in July. Info and registration can be found at yra.org/yra-racing/jumbo-cup-series.
There will be one throwout in the four-race series. Participants must meet the OYRA ocean safety requirements. Trophies for division winners will be awarded at the YRA's Awards Ceremony in November.
Receive emails when 'Lectronic Latitude is updated.
SUBSCRIBE