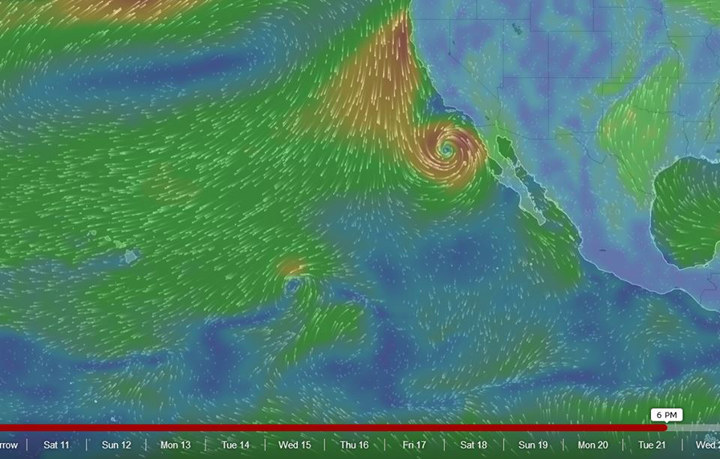 We're not sure where Mark Michelson got the accompanying weather map, which he says "depicts a Category 4/5 hurricane that had turned the corner down around Cabo. Looks like a Category 1 or 2 as it goes by Ensenada, and then a Cat 1 or tropical storm when it arrives in Southern California, if it arrives at all. Again, the storm hasn't even formed yet, but it made my morning to see some actual fireworks forecast to come my way."
For what it's worth, Passage Weather is forecasting a broad hurricane having formed well off the coast of Mexico by Friday July 17, but never coming very close to Cabo, let alone Ensenada or Southern California.
The National Hurricane Center reports that "concentrated showers and thunderstorms associated with a low pressure area centered about 1,300 miles southwest of the southern tip of Baja California Sur have become better organized during the last 24 hours. Further development is expected and a tropical depression will likely form over the weekend while the low moves generally northwestward." They say there is a 70% chance of formation in 48 hours and a 90% chance of formation in the next five days.
Making short range forecasts of tropical storm and hurricane paths and forces is difficult. Making such forecasts before the storms have even formed is . . . well, impossible.
The 1939 California Tropical Storm, aka the 1939 Long Beach tropical storm, aka El Cordonazo, and aka The Lash of St. Francis, is the only tropical storm to have made landfall in California in the 20th Century. (A hurricane hit San Diego in 1858.)
The 1939 California Tropical Storm was a deadly one, claiming 48 lives at sea alone. Six people caught on beaches were drowned. Twenty-four died aboard a vessel named Spray as it attempted to dock at Point Mugu. The two survivors, a man and a woman, swam ashore and then walked five miles to Oxnard. Fifteen people from Ventura drowned aboard the fishing boat Lur. And many vessels were blown ashore.
Flooding killed another 45 people in Southern California, as downtown L.A. got more than five inches of rain in 24 hours and Mt. Wilson got more than 11 inches. Beachfront houses all along the coast were washed away.
So while it's unlikely California is going to get hit by a tropical storm or hurricane this month, it's still possible.
Beau Vrolyk, who has restored the schooner Mayan, which formerly belonged to rocker David Crosby, says his dad told him about the last time a tropical storm hit the Los Angeles area. "He was at the Los Angeles YC for the big blow in 1939. He says it knocked the yacht club off its foundation and sank half the fleet in the fish harbor. There were 10-ft breakers inside Los Angeles Harbor. There are still a few folks around the Los Angeles YC who remember it."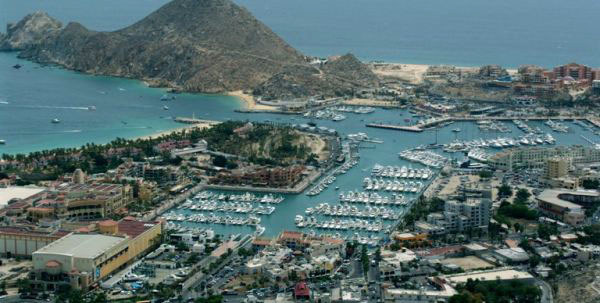 In recent weeks we've received a number of complaints from northbound cruisers who were outraged at having been charged a docking fee in addition to the price of the fuel they took on at Marina Cabo San Lucas. By the tone of their emails it's clear that these sailors assume the new fees are a cash grab by the marina. But there is another side to this story.
Cabo Marina's Director of Marine Operations Darren Carey explains the situation: Previously, a government fuel surcharge of roughly 5% was added to the cost of fuel at marinas. But with Mexican fuel prices steadily rising throughout the country in recent years — now roughly $1 per gallon higher than in San Diego — government agencies decided to eliminate the add-on surcharge, and instead charge a dockage fee based on the vessel's length. The theory being that this would give a break to small commercial operators such as the modest day-fishing boats that dominate the Cabo Marina.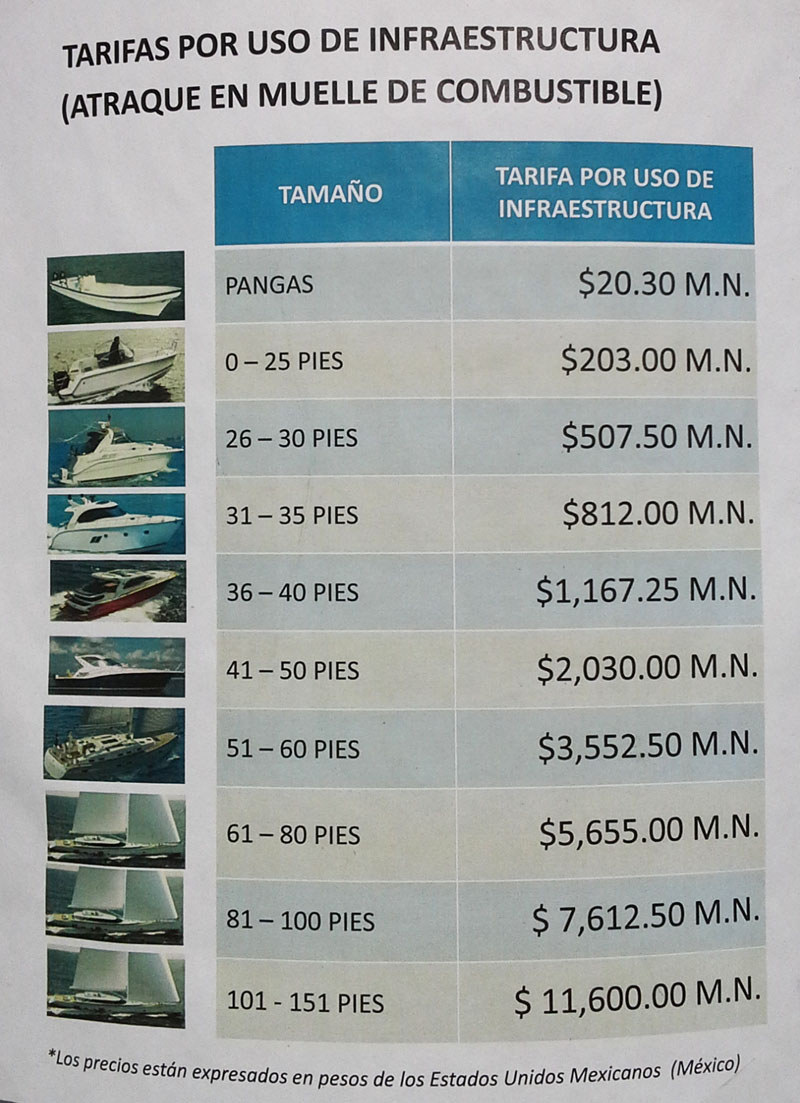 Carey insists that the marina is not making any extra money off the new regulations, and that their basic fuel prices are virtually the same as in local gas stations, despite the higher cost of operating a water-based fuel station. Customers can easily test that assertion, as payment for fuel and the docking fee are broken down into two separate transactions. "We're selling fuel at the lowest prices we're permitted to sell at," he says. Because Cabo Marina is by far the largest seller of marine fuel in the region, the new system was instituted there first (March 1), but it may soon be imposed on many, if not all, Mexican marinas.
Due to Latitude 38's running of the annual Baja Ha-Ha rally, we've had good relations with Cabo Marina for more than 20 years. While the marina has always welcomed our fleet, Carey, who is a sailor, is the first manager who has seriously tried to stimulate more business from the sailing community, as his facility is widely known solely as a sportsfishing center. "I've spent four years trying to build a transient flow of sailboats through here," he says. "The last thing I want to do is harm those efforts."
Terry Moore of the 2014 Baja Ha-Ha entry Imagine reports that he wasn't charged any dockage tariff when he fueled up at Puerto Los Cabos recently (it lies 15 miles east of Cabo), so that may be an alternative for northbound cruisers — at least temporarily. Another way to ease the sting of the new fee is to treat yourself to a night in the marina while passing through Cabo. Carey explains that in his negotiations with regulators, he was able to get permission to offer a discount on the fuel dock fee to marina tenants — apparently whether they stay one night or 365 — which amounts to roughly a 75% reduction in the per-foot fee. The other Cabo fuel dock at Marinas de Baja is now closed.
Receive emails when 'Lectronic Latitude is updated.
SUBSCRIBE