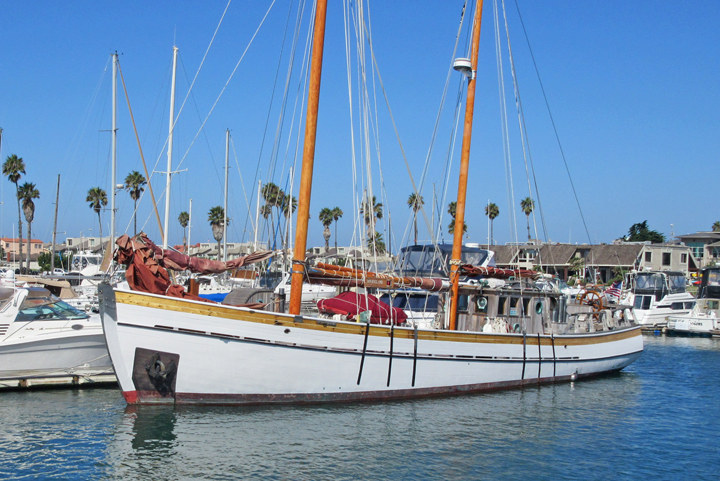 When we came into Channel Islands Harbor during the SoCal Ta-Ta in September, we spotted a large wooden vessel that looked familiar, but as though she might be missing something. When we got close enough to see her name board, we saw that she was indeed the Baltic trading schooner we used to anchor next to all the time off Caneel Bay, St. John, in the U.S. Virgin Islands. What made her look different was that without her 24-ft bowsprit, she was only 77 feet long.
This 280,000-pound beauty was built to haul granite across the North Sea 101 years ago, has a windlass from a German U-boat, and has an interior that Chris Caswell brilliantly described as "Haight-Ashbury-hippie-pad-meets-Swiss-Family-Robinson-treehouse."
Can you name the schooner? Hint: Up until three years ago, she'd been owned by rock 'n' roll royalty for more than 35 years. Hint: One of his most famous songs was about a hearse he once owned.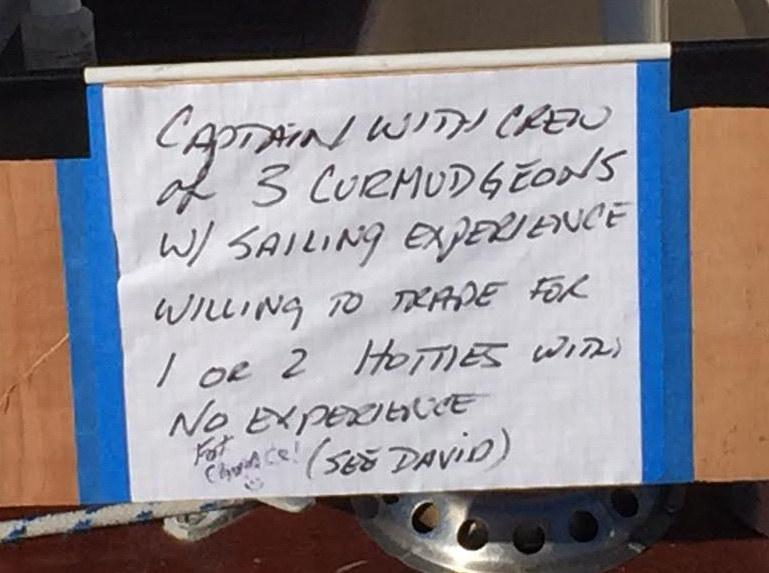 After months of preparation and perhaps the expenditure of a few dollars, the skippers of Baja Ha-Ha XXI, the cruisers' rally from San Diego to Cabo San Lucas, have completed all preparations for the Monday-morning start, and will be spending Friday, Saturday and Sunday relaxing, making new friends, and seeing the sights of San Diego. Well, one or two skippers may have a couple of minor projects to complete.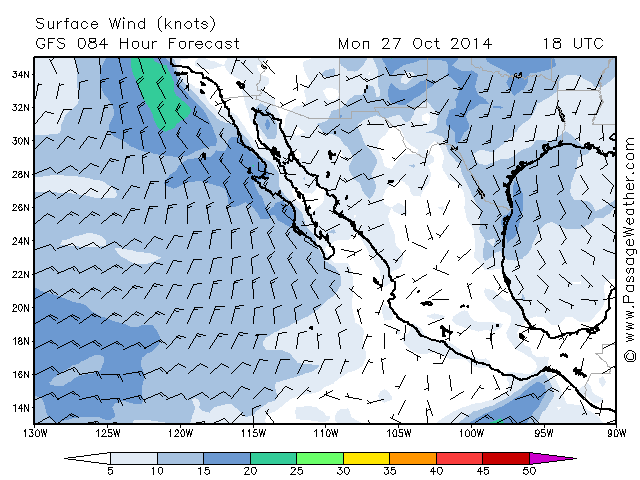 The Ha-Ha Kick-Off Party will again be at the West Marine Superstore on Rosecrans in San Diego on Sunday starting at 1:00 p.m. It's free to skippers and first mates, while crew and anybody else interested pay about $10 for a big lunch, beverages, schmoozing with Mexican officials and harbormasters from marinas in Mexico, and making new friends. Did we mention it's a costume party and that about 500 people attend?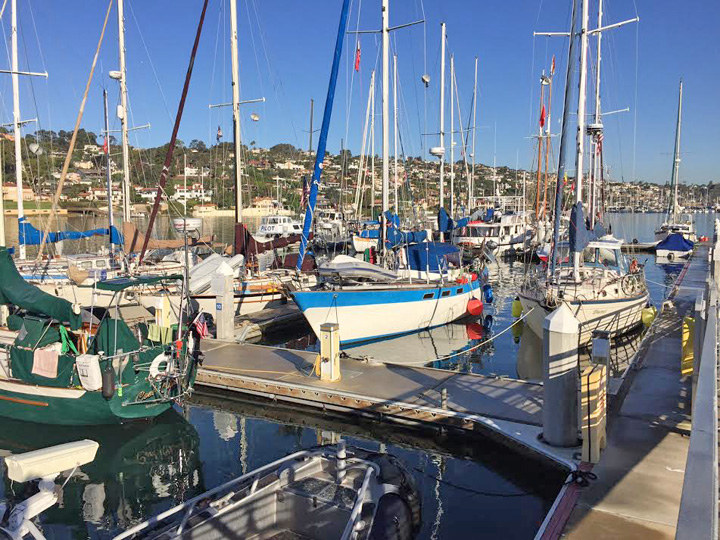 Looking to crew or still looking for crew? It could happen at the Kick-Off Party.
The weather for the 360-mile first leg to Turtle Bay looks like . . . well, it looks as though everybody will need a lot of suntan lotion, and white-sails boats will not want to skimp on fuel. Fast boats that can get off the coast quickly may catch the tail end of some breeze, but after that it looks as though high pressure will settle in over the Ha-Ha course, and it will be extremely difficult for anyone to be a 'Soul Sailor' — one who sails the entire course, this year.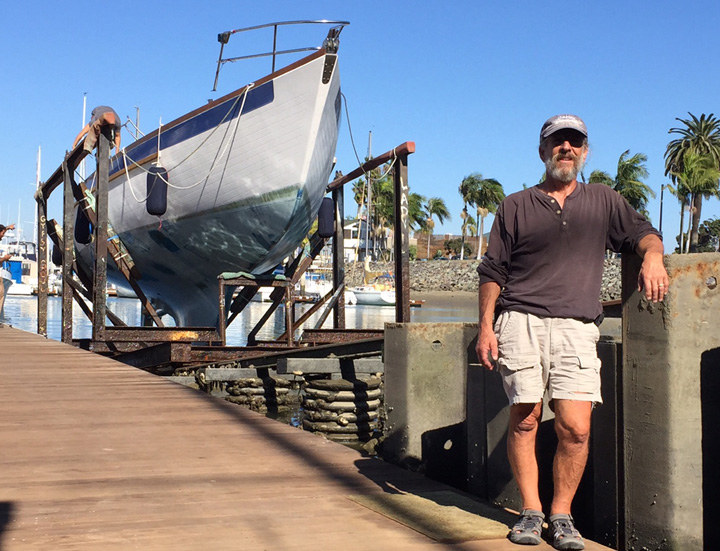 The one Ha-Ha stalwart who won't be sailing to Cabo this year is Alan 'Dr. Electron' Katz. Over the years the 'Dr.' has been a hero of the Ha-Ha, as he's selflessly helped countless Ha-Ha folks in Turtle Bay and Bahia Santa Maria who had one electrical problem or another. The Dr. won't be on duty this year because his boat — a Slocum 43 — didn't 'come in' until just yesterday and it was on a truck from Virginia. So make sure none of your ground wires are loose.

NBCSN's coverage of the 2014-15 Volvo Ocean Race will begin this Sunday at 10:00 a.m. PDT with a 90-minute special highlighting the start of the race and previewing the 39-week circumnavigation.
Following the debut on Sunday, NBCSN will telecast 30-minute shows each weekend throughout the nine months of the race, for a total 20 hours of coverage. Each team has a dedicated reporter on board, shooting video, conducting interviews, and reporting from each boat during the race. Every episode on NBCSN will feature coverage from the onboard reporters, who will provide a look at the action on each boat.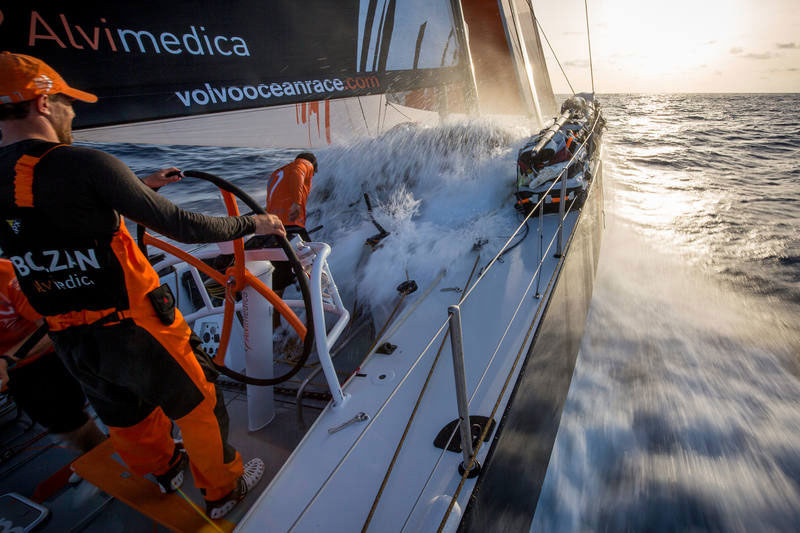 The show will be on at seemingly random times, changing each week, so here's the complete schedule in Pacific Time:
October 26, 10:00 a.m.
November 2, 11:00 a.m.
November 8, Noon
November 16, 7:30 p.m.
November 23, 11:30 a.m.
November 29, 3:00 p.m.
December 7, 1:00 p.m.
December 14, 2:30 p.m.
December 21, 2:30 p.m.
December 28, 3:30 p.m.
January 4, 3:00 p.m.
January 9, 3:30 p.m.
January 16, 8 p.m.
January 25, 10:00 a.m.
February 1, 2:00 p.m.
February 8, 2:30 p.m.
February 15, 9:00 a.m.
February 21, 10 a.m.
March 1, 3:00 p.m.
March 7, 9:00 a.m.
March 14, 1:30 p.m.
March 22, 12:30 p.m.
March 29, 1:30 p.m.
April 5, 11:30 a.m.
April 11, 9:30 a.m.
April 19, 11:30 a.m.
April 25, 3:00 p.m.
May 3, 1:00 p.m.
May 9, 12:30 p.m.
May 17, 1:00 p.m.
May 23, 1:30 p.m.
May 31, 10:00 a.m.
June 7, 1:00 p.m.
June 14, 12:30 p.m.
June 21, 1:00 p.m.
June 28, 10:00 a.m.
July 5, 4:30 p.m.
Receive emails when 'Lectronic Latitude is updated.
SUBSCRIBE