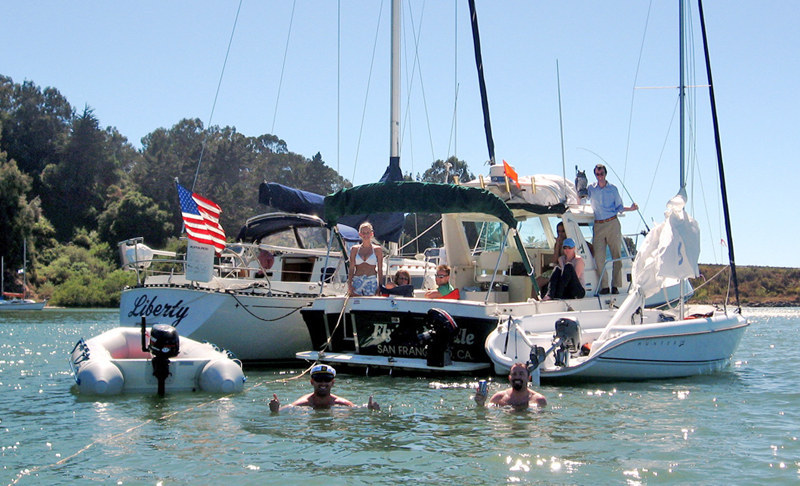 Summer is here and the weather is fine…somewhere. In the Bay Area, sailors have been suffering with screaming winds, foggy days and frigid temps. Brr! But if the weather has kept you from using your boat, for shame! There are plenty of quick getaway spots that will leave you with lots of warm memories (even if you have to suffer through a little chill to get them).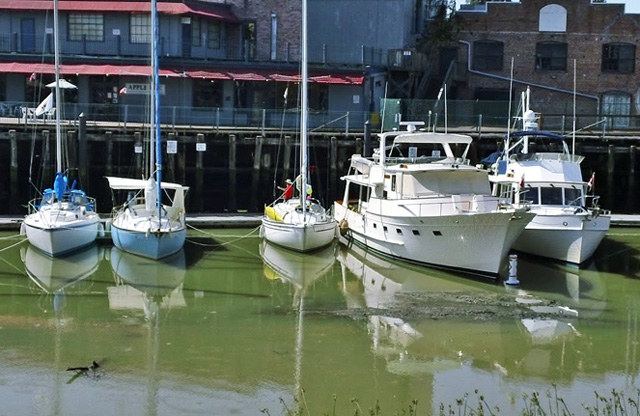 Clipper Cove is an easy-to-reach destination from just about anywhere on the Bay. Since the Treasure Island Development Authority pulled up the vast majority of wrecks at the head of the cove, recreational boaters can now easily find a nice spot to anchor in the lee of the tree line. If the wind's howling, you might have to leave the bikinis in the locker, but it's still a great place for a picnic before heading back to the slip.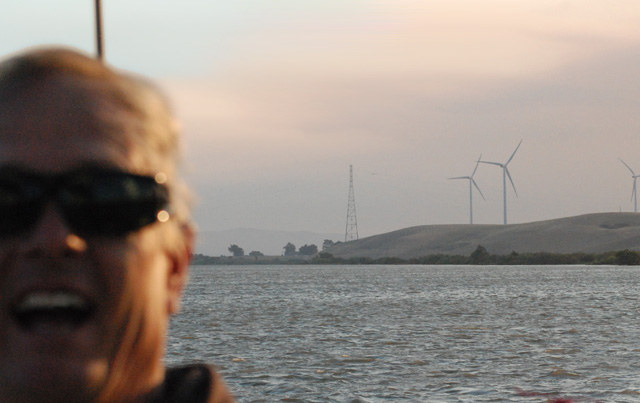 Heading up the Petaluma River requires some pre-planning (see our article in the June issue for details) but it's so worth it. Make sure your mast will fit under the two highway bridges — big boats don't get to play — then set your inbound and outbound appointments with the D Street bridge tender. Plan to Med-moor as the docks can get busy on the weekends, and then just pay at the top of the ramp near the yacht club. There's so much to see in downtown Petaluma that your days and nights will be full.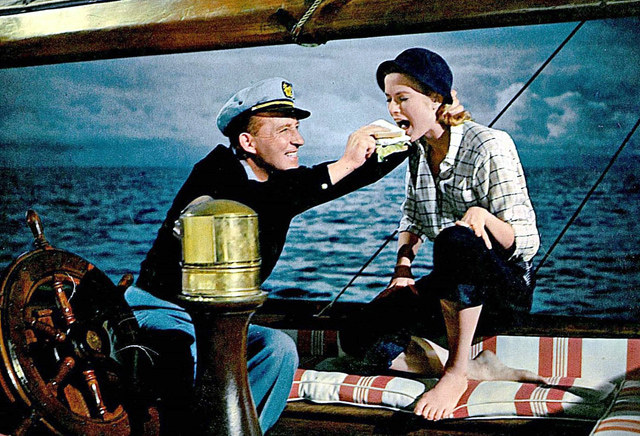 Have a little more time? Head up to the Delta. This writer is currently enjoying a DIY Delta Doo Dah herself, and can tell you that, while it's been plenty breezy up here, it's much warmer than the Bay. Catch the flood and beat feet for some sun, people! If you can, be sure to stop in to Owl Harbor tomorrow for a potluck/barbecue and free movie night. And don't forget to sign up at www.deltadoodah.com!
PHOTO
Of course you don't even have to leave your slip to enjoy a little onboard R&R. Pick up a gourmet dinner from your loved one's favorite restaurant and surprise her with a romantic night aboard. Queue up a chick flick and chill plenty of wine to make the night extra special. The temperature inside the cabin is sure to heat up after that!
Receive emails when 'Lectronic Latitude is updated.
SUBSCRIBE