We figure that every 30 years or so it's important to visit another part of the world to see if we can learn from the way other people do things, particularly with regard to boats and the water. So the publisher is currently on a month-long research mission in Southeast Asia.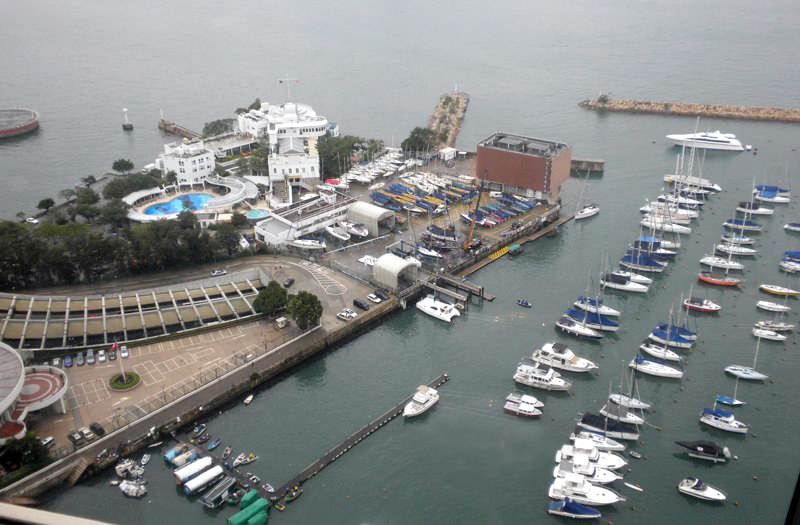 In order to get to Southeast Asia, we had to stop at Hong Kong, where former residents Pete and Susan Wolcott of the Southern California-based M&M 52 cat Kiapa urged us to visit the Royal Hong Kong YC. Occupying a prime spot of the Hong Kong waterfront, we expected the RHKYC to have lots of big yachts. After all, Hong Kong is home to some very wealthy people. Furthermore, the only two RHKYC members we've ever heard of have very big boats. The first is Frank Pong, who won the St. Barth Around-the-Island Race a few years ago with his R/P 77 Jelik, and who last year bought the late Roy Disney's R/P 94 Pyewacket. The other is Robert Miller, who raced his 140-ft modern schooner Mari-Cha IV in the Pacific Cup a few races back.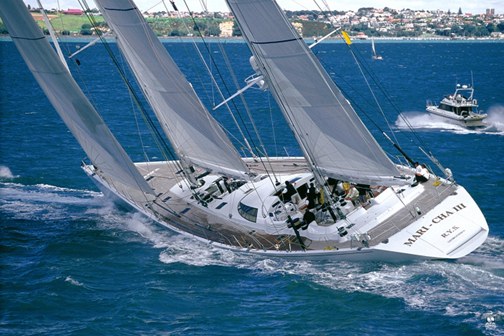 As it turned out, the RHKYC didn't have as many or as big boats in residence as we'd expected. The fleet was sort of like that of the Richmond YC, with a lot of small trailer boats. But the yacht club itself is grand in an old-style way, as is befitting a club that was started by a bunch of Brits in the late 1800s. The club has several places to eat on its spacious grounds, meeting rooms, a couple of swimming pools, a boatyard and a chandlery. It's also the only yacht club we know with a four-lane bowling alley. When Peter Wolcott wrote of the many grand times he enjoyed at the club, we can imagine he was referring to afternoons or evenings racing in Victoria Harbor off the club, then coming back to the clubhouse for a drink and a meal with friends in a splendid setting against the background of the spectacular Hong Kong waterfront. And what an oasis it would be in that teeming city.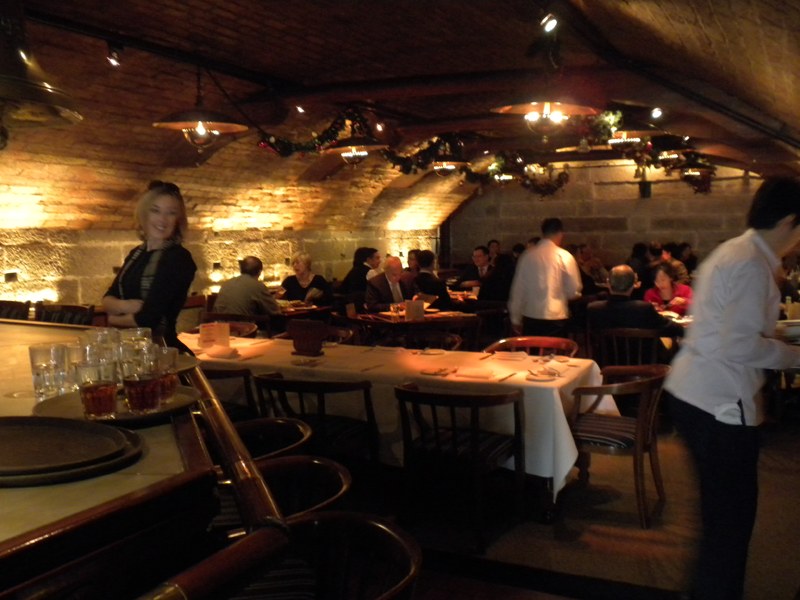 One of the more interesting things about the Royal Hong Kong YC is that, when it was founded, it was on Kellett Island, about a quarter mile off the shore of Hong Kong — and just a little further from the world famous Hong Kong Jockey Club. As time passed and Hong Kong prospered, the part of Victoria Harbor between the two was "reclaimed." The reclamation process really got going when a causeway to the club was built in the 1950s so that an underwater tunnel could connect Hong Kong with Kowloon. With that, the club and Kellett Island became part of Hong Kong proper.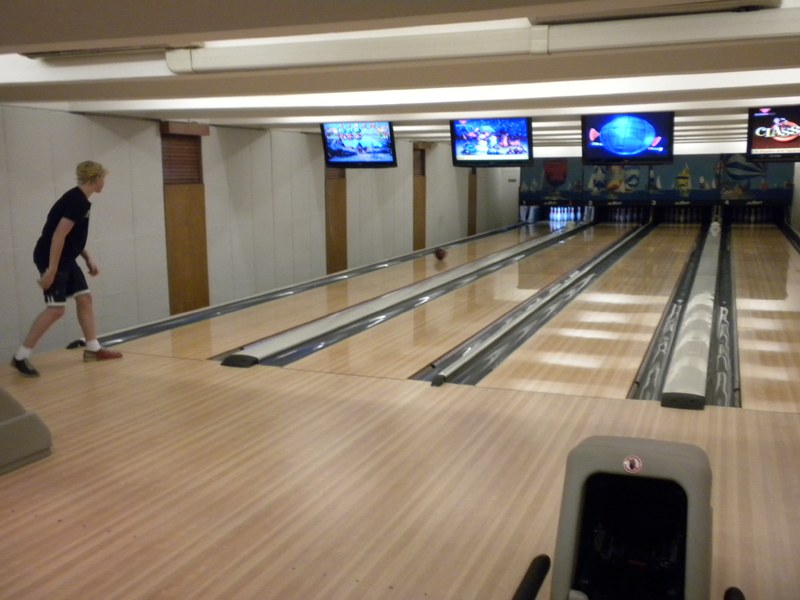 Filling in bodies of water to increase land is, of course, nothing new. Much of what is now San Francisco's waterfront is bayfill, Treasure Island is man-made, and so is California City, the seldom used name for Paradise Cay. The difference between San Francisco Bay and Hong Kong is that about 40 years ago the Bay Conservation and Development Commission (BCDC) was created and given the power to stop anyone from so much as putting a shovel of dirt into the Bay. In Hong Kong, on the other hand, development interests still have the upper hand, and massive harbor fill continues.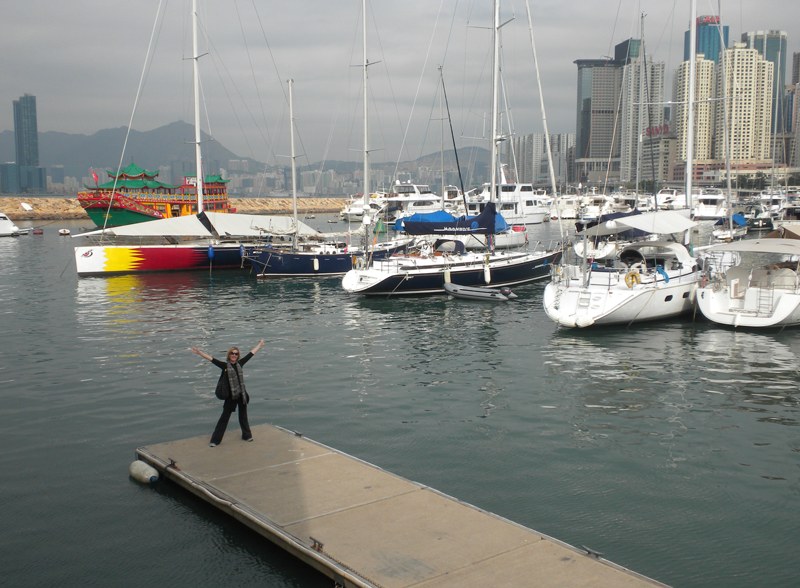 People might argue about which is better, to have more or less development. We're going to side with the latter. For while Hong Kong's 7,758 high rise buildings — 228 of them over 500 feet tall — are certainly impressive, and perhaps appropriate for such a densely populated area, we think they'd be a little much for San Francisco.
Receive emails when 'Lectronic Latitude is updated.
SUBSCRIBE