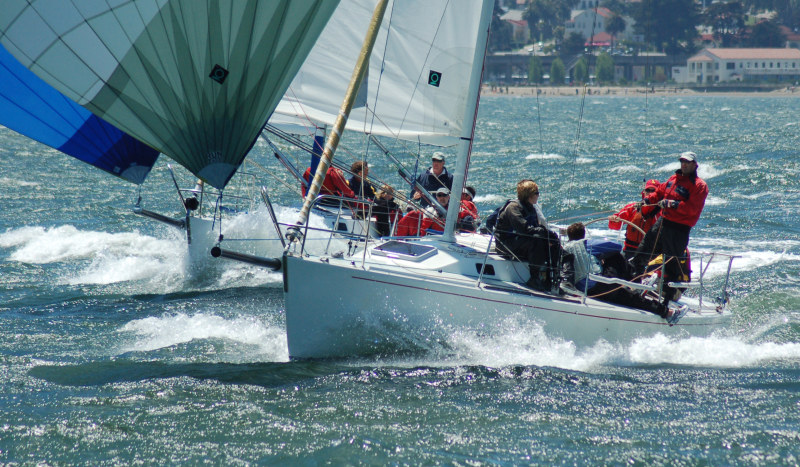 Action was hot, heavy, occasionally harrowing — and at times really foggy — for StFYC's annual Frank Stone Invitational series held over the weekend. Breeze in the 20-knot range and a good dose of ebb chop both days really rinsed the winter spiderwebs out of the 47 boats in one IRC and four one design classes. The series featured two races per day with no throwouts.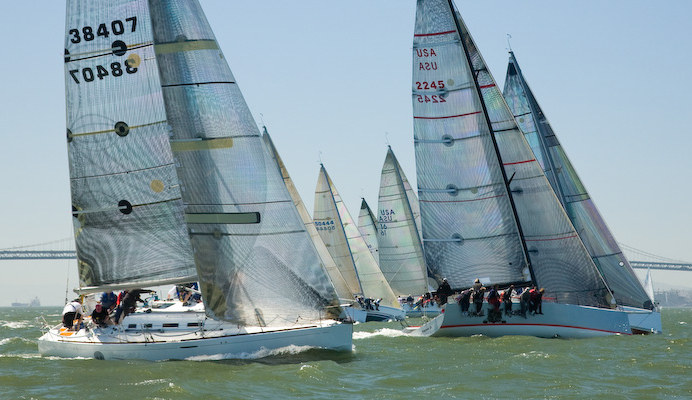 When the spray had cleared, Chip Megeath's R/P 45 Criminal Mischief had taken the 12-boat IRC class on a tiebreaker with John Siegel's veteran Wylie 43 Scorpio. Tom Thayer's Howl pummeled the Sydney 38 class with three firsts and a fourth, while Gary Fanger's Sweet Sensation looked pretty sensational with a three-point victory over the second 1D35 in that five-boat class. In the J-classes, the usual suspects topped the leaderboard, with Steve Madeira and his Mr. Magoo crew winning the J/120s by a point, and partners Dave Wilson and Chris Perkins pulling off a 10-point win of the J/105s with Good Timin' — without winning a single race!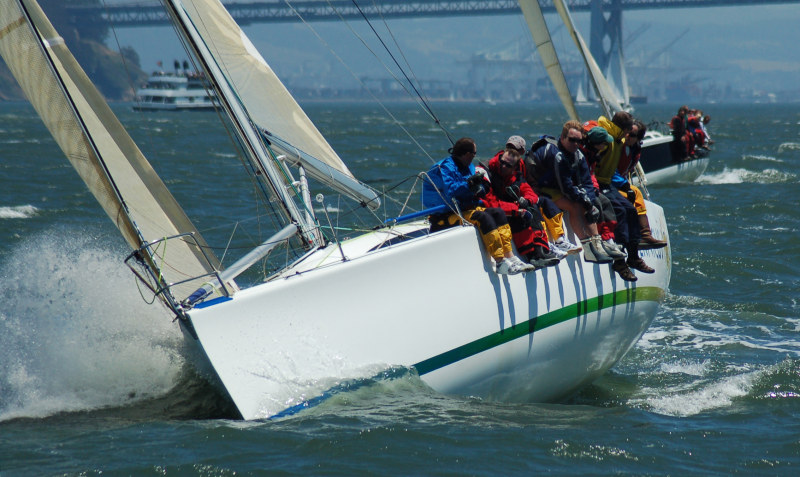 There were some fender benders out there, with Sy Kleinman's veteran Schumacher 54 Swiftsure apparently getting the worst of it, coming together with Criminal Mischief on Saturday, and then getting T-boned by a J/24 on Sunday. There was another collision off Alcatraz on Saturday involving a boat in the 30-ft range but, at 'Lectronic Latitude presstime, we had yet to track down details of any of these incidents, nor whether any of them were related to the thick fog that rolled in after lunch on both days. Look for that information in the June Racing Sheet.
For complete results, log onto www.stfyc.com.
Receive emails when 'Lectronic Latitude is updated.
SUBSCRIBE