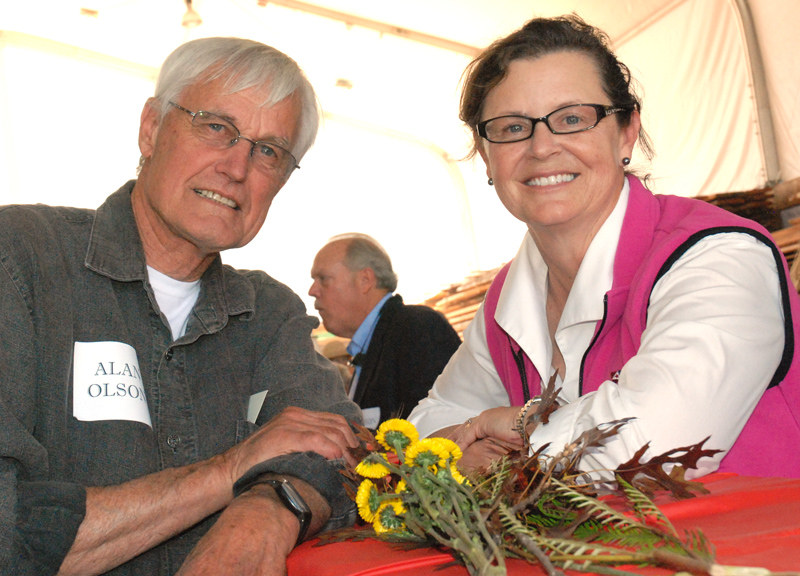 During the past two years, Sausalito's Educational Tall Ship project has grown from a mere pipe dream to a viable shipbuilding endeavor with well over $1 million of backing. But the effort to construct this 140-ft brigantine reached a major benchmark Saturday, with a keel-laying ceremony that drew over 300 well-wishers, patrons, and old salts — a veritable Who's Who of local traditional boat lovers.
Compared to the agonizing efforts made previously to find a viable build site, get city approval for the massive construction tent, and obtain various other permits, actually building the ship will probably seem easy — and will certainly be a lot more fun.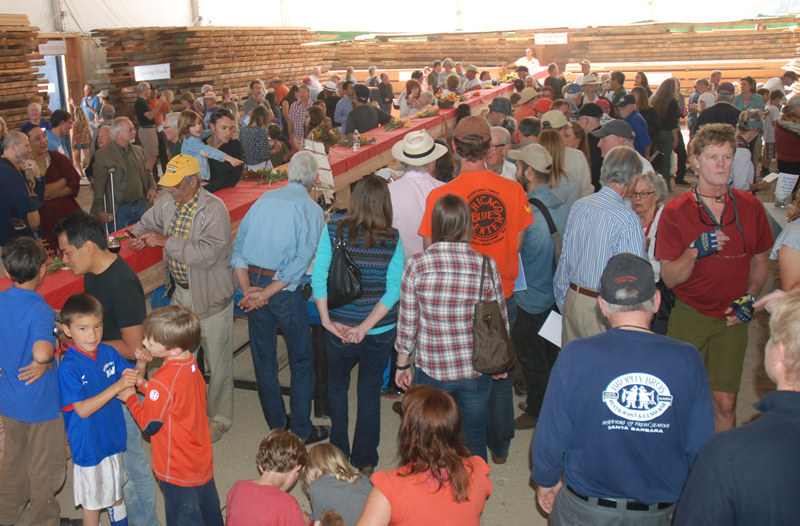 Modeled after the designs of Matthew Turner, whose ships were the most successful commercial vessels of the Gold Rush era, this two-masted tall ship is being constructed of materials from sustainably harvested forests, and is expected to supply most, if not all, of it's own electrical needs through innovative "regeneration" techniques.
The brainchild of sail training advocate Alan Olson and his wife Angie Lackey, the ship, when completed, will largely be used for youth programs that incorporate elements of California history, marine science and hands-on seamanship. It will also serve as a 'goodwill' vessel representing the Bay Area at regional tall ship events. It has long been an embarrassment to many traditional ship lovers here that the Bay Area — with all its nautical history — has no such vessel to represent it, while cities from Baltimore to San Diego do.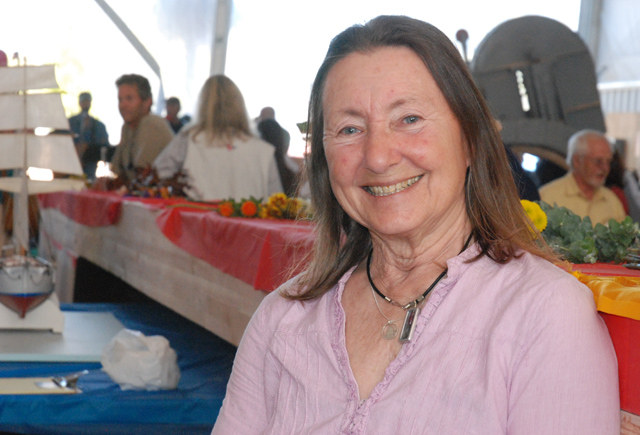 We encourage you to learn more about the project via the website, and/or to drop by the build site any time and check out the progress. Needless to say, donations of any size will be cheerfully accepted.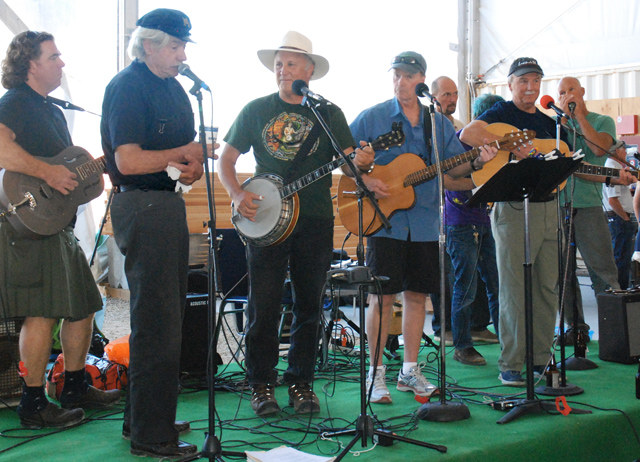 EDITOR'S NOTE: Speaking of tall ships, the spectacular three-masted barque Gloria, which is the Colombian Navy's official tall ship, is expected to pass beneath the Golden Gate between 7:00 and 7:15 a.m. this Friday, then dock at San Francisco's Pier 17, where she will be available for daytime tours until her departure on the 29th. At 212 feet in length, she is one of the world's premier Class A tall ships. Her square-rigged sailplan allows her to carry 15,000 square feet of sail.
With any luck, spectators during her arrival will get to see more than 100 cadets scramble up the rigging and straddle the yardarms as they stow the square sails, then stand atop the yardarms in a dramatic harbor salute.
Oracle's America's Cup yachts have proven that high-tech carbon fiber materials are incredibly strong and lightweight. But recycling them at the end of a yacht's lifespan is another story. Similarly, Boeing has made huge technological gains using these composite materials to build their new 787 Dreamliner. Yet, using post-consumer waste to build these massive machines is still a pipe dream. In order to reduce their environmental carbon footprints, OTUSA and Boeing have teamed up to study the potential for recycling carbon fiber.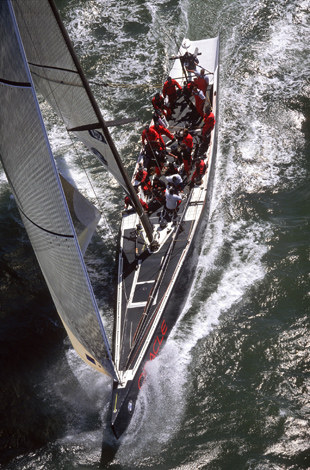 The donor material comes from Oracle's first AC training boat, USA-71, built in 2002 for the their 2003 AC campaign. For the last six years she's been stationed in the lagoon at Oracle HQ in Redwood City. She's also the sister ship to USA-76, which you can see sailing the Bay carrying charter customers. (Read more about USA-76 on our Chartering page.)
Recycling carbon fiber is no simple task. The University of Nottingham (UK) and MIT-RCF, a South Carolina carbon fiber repurposing company will work with OTUSA and Boeing "to gather data about the mechanical properties, costs and time flows to recycle sailing-grade composite materials in comparison to aerospace-grade and automobile-grade composites," say the companies.
About 75 percent of the study materials will come from USA-71's hull and the remaining 25 percent, from her mast. USA-71 is likely the largest carbon fiber vessel ever recycled and will redirect approximately 7,000 lbs of carbon fiber away from landfills and potentially be repurposed into industrial and/or consumer grade products.
So if you're looking to get a berth on a boat, or find a crewmember, now is the time to get cracking. One of the ways you can do it is sign up in a Crew List book at Downwind Marine in San Diego. Among those who have put their names in the book looking to crew is Heather Wilson, 47.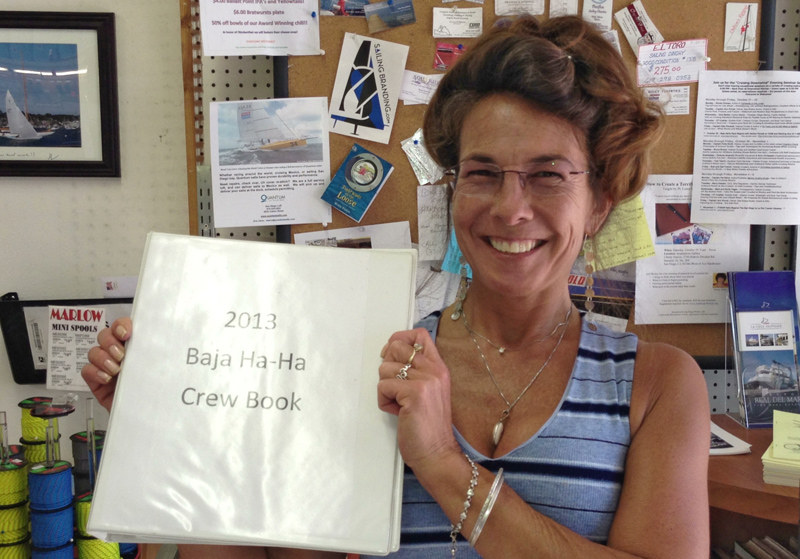 "I did the Ha-Ha last year and had a great time," she told the Grand Poobah. "In fact, I want to do it every year until the day I die."
We like that kind of talk. While at Downwind's Ha-Ha Kick-Off Party, Heather said she's had a couple of offers so far, "But I don't want to be the only other crew on a boat when I don't know the skipper." That's not the worst policy in the world for single women.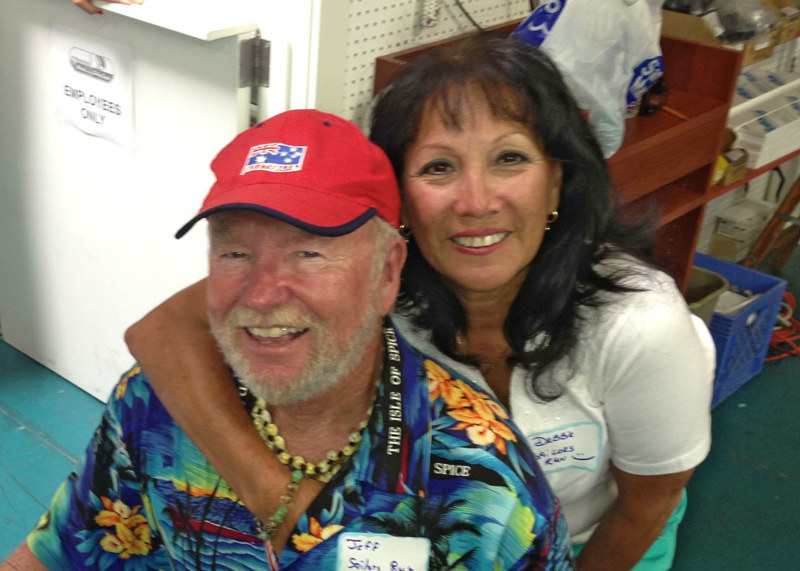 We made some new friends at the Downwind party, but were gratified to also meet some Ha-Ha vets who will be doing the Ha-Ha for the third, fourth, fifth and even sixth time. It's always nice to have folks do Ha-Ha's multiple times, but in the case of Jeff and Debbie Hartjoy of the Baba 40 Sailors' Run, it's particularly gratifying because of what they've done between Ha-Ha's. Between their first and second, they cruised the South Pacific for about seven years. And between their second and third, they circumnavigated South America, with Jeff singlehanding around Cape Horn. If such well-traveled cruisers keep coming back for more Ha-Ha's, we like to think we've been doing something right.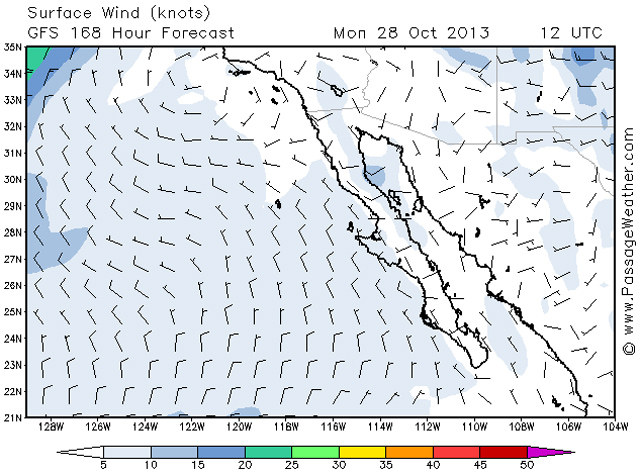 Weather forecasts for seven days out are notoriously reliable, but right now Passage Weather is calling for 10 to 15 knots out of the northwest. Wouldn't that be lovely? While the weather has been lovely during the day in San Diego, nighttime temps have been telling us it's time to head for the tropics.
Receive emails when 'Lectronic Latitude is updated.
SUBSCRIBE