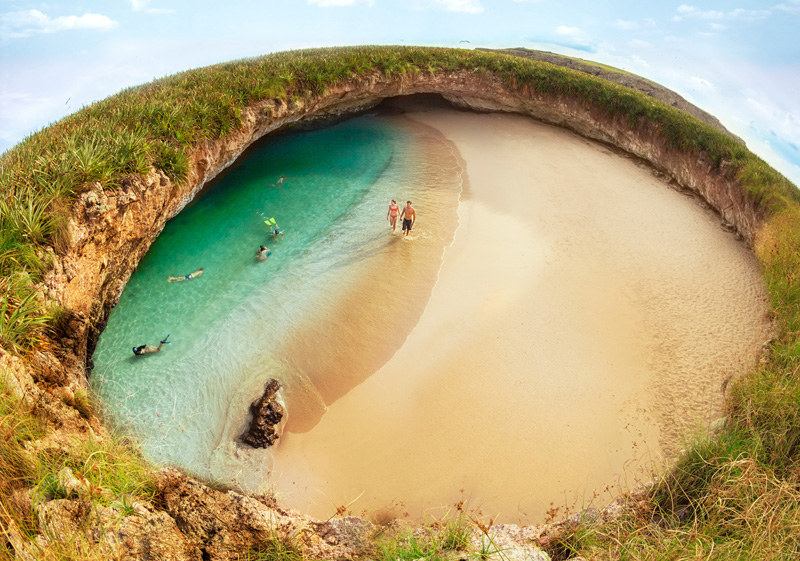 The Marieta Islands National Park, which includes La Playa del Amor — aka Hidden Beach aka Beach of Love — and is located at the mouth of Banderas Bay some 12 miles from Puerto Vallarta, has reopened. Sort of. It had been closed on May 9 because of damage caused by too many visitors.
Although it's been reopened, Enrique Ramos, secretary of tourism for the state of Jalisco, announced there would be severe restrictions on the number of visitors and what they can do there.
Thanks to some dramatic photos of the beach, which can only be accessed at low tide, and its unique round opening overhead, it had become an Internet and tourist sensation. In 2012, it was visited by 27,500 people. Last year it was visited by 127,371 people — including a reported 27,000 during the Easter break alone. It had become a mob scene.
A study by the University of Guadalajara found that the coral was dying, and warned the beach could only support 625 visitors a day. The National Protected Areas Commission (CONANP), however, decided that even 625 tourists is too many. As of now, only 116 visitors will be allowed per day.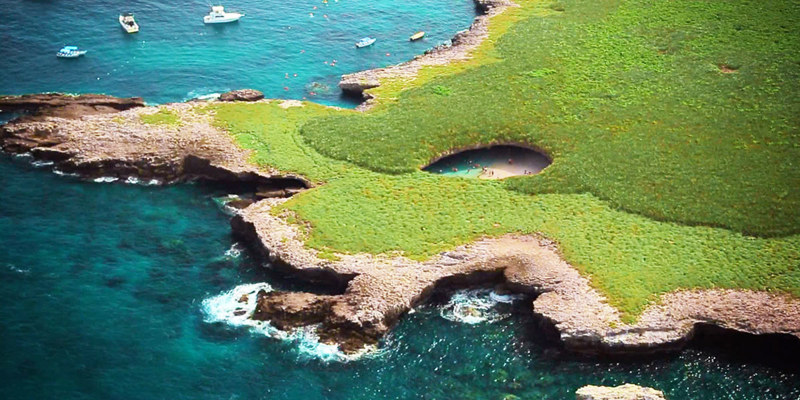 In addition, no more than 15 people will be allowed into the beach at one time, with a time limit of 30 minutes. Curiously, gear such as fins, face masks and snorkels will be prohibited. Diving will also not be allowed.
All this leaves a couple of questions. First, how does somebody become one of the 116 visitors a day allowed to visit the beach? Second, what are they going to do with all the boats, some that hold up to 200 passengers, that were recently built to cater to trips to the park? Lastly, what's going to happen to all the hand-to-mouth panganeros at Punta Mita, who had recently given up fishing for the much easier and more lucrative tourist rides?
While some people may object to the CONANP's decision, we at Latitude 38 believe they didn't have any other choice.
Receive emails when 'Lectronic Latitude is updated.
SUBSCRIBE