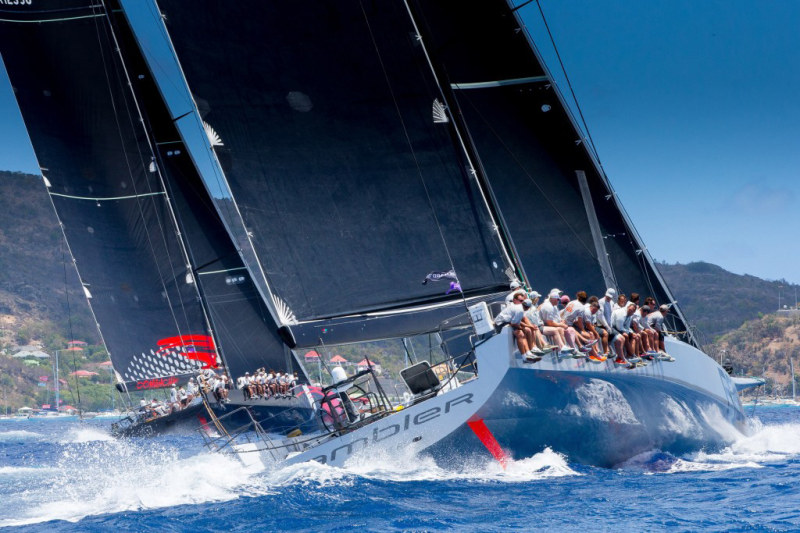 Competitors couldn't have asked for more ideal sailing conditions — 15 to 20 knots, 5-foot seas — for the first of four Voiles de St. Barth races. More than most regattas, this year's 70-boat Voiles is a yardstick for a group of some of the most outrageous new racing boats in a long while.
One of the big showdowns was between Jim Clark's new $25 million, 100-foot Comanche and George David's new Rambler 88. The talk on the dock was whether Rambler might be able to overcome Comanche's 12-ft boat length advantage on a boat-for-boat basis because her smaller size makes her easier for mere mortals to handle and because she has hydraulic winches while Comanche relies on raw manpower. Mind you, Comanche's mainsail weighs 600 pounds, and as San Diego crewman Joe Fanelli told us, "She's a beast."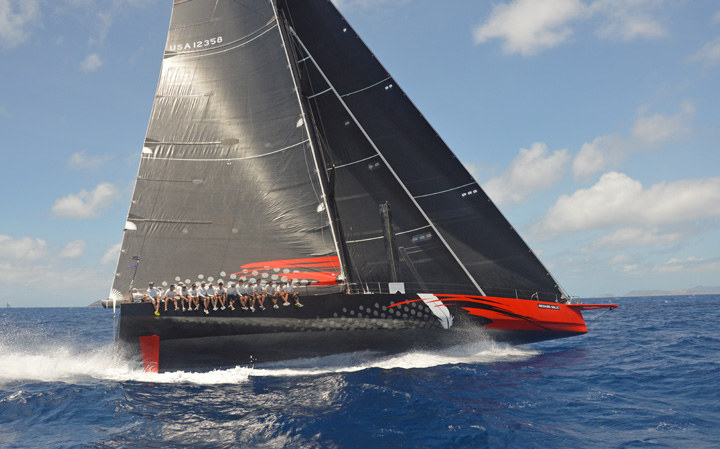 As it turned out, Comanche took line honors in the first race, which is what she was built for, by 10 minutes, while Rambler took corrected time honors by seven minutes. The admirals and enlisted men in each of the giant navies could both be happy with the results.
The second most interesting division was the powerful and diverse multihull group, as Gunboat's Peter Johnstone seemed to suggest that Timbalero III, the new foiling 40-ft G4, might have a chance to beat the three-times-longer monohull Comanche. After all, she had been foiling at 30 knots in tune-up sessions. How would she do against the new all-carbon Gunboat 55 Toccata, and Elvis, a 'classic' Gunboat 66? Or the Irens 63 Paradox? And where would Newport Beach's Lloyd Thornburg fit in with his new-to-him MOD70 Phaedo3?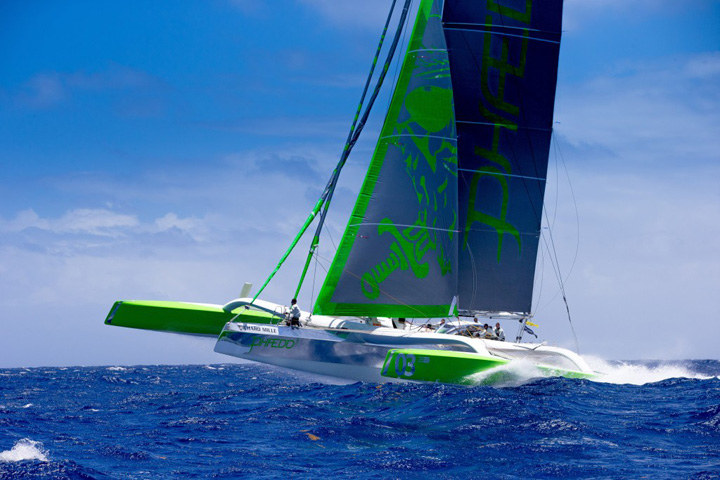 The answers weren't long in coming, and they were decisive. Phaedo3 took off upwind at 18-20 knots, then reached off in the high 20s, leaving all competitors in the dust. She completed the 39-mile course 25 minutes faster than Comanche, more than half an hour in front of San Franciscan Peter Aschenbrenner's Irens 63 Paradox, about 90 minutes in front of little Timbalero, and even farther ahead of Elvis. Toccata had some sail problems and retired.
The jury is still out on Timbalero, as when we saw her she couldn't foil upwind. We're not sure if it was too rough or what, but it will be interesting to see how she does in the last three races. (In today's second race, she periodically got up on her foils on a reach, but not for long.)
"After racing on my MOD70 Phaedo3, my Gunboat 66 seems really slow," Thornburg told Latitude. Mind you, his Gunboat did 428 miles in 24 hours in the last Transpac.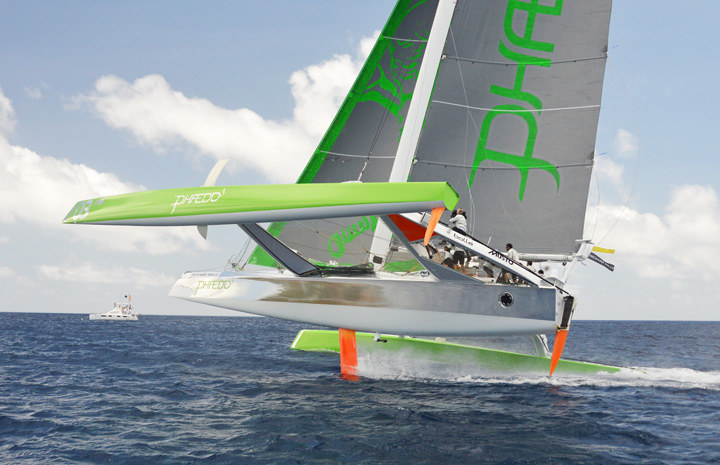 The West Coast was well represented in the Voiles. Northern California's Tom Siebel finished fourth in class with this Swan 90 Odin, then jokingly accused Thornburg of 'stealing' crewman Brian Thompson, who had previously sailed on Siebel's MOD70 Orion. There's a rumor that a third MOD70 might be coming to the Caribbean next winter, in which case Siebel says he might bring his around. To set the record straight, Siebel says his MOD70 once did 46 knots while on San Francisco Bay, while it's his understanding that one of the foiling America's Cup 72s did slightly better at 49 knots.
Peter Aschenbrenner of San Francisco is back with his Irens 63 Paradox, and looked great in correcting out second. Crewing for Aschenbrenner was Loïck Peyron, the "sponsor" of the regatta. Peyron, who has done and won it all, including racing across the Atlantic more than 50 times, is switching boats for each race. He'll wrap up the regatta sailing on Comanche, Rambler 88 and Phaedo3.
Greg Slyngstad of Seattle corrected out third in class with his J/125 Hamachi in the first race. Frequently a winner on the West Coast, to Hawaii, and in the Caribbean, Slyngstad is about to take delivery of his Paul Bieker-designed, Gold Coast-built carbon cruising cat.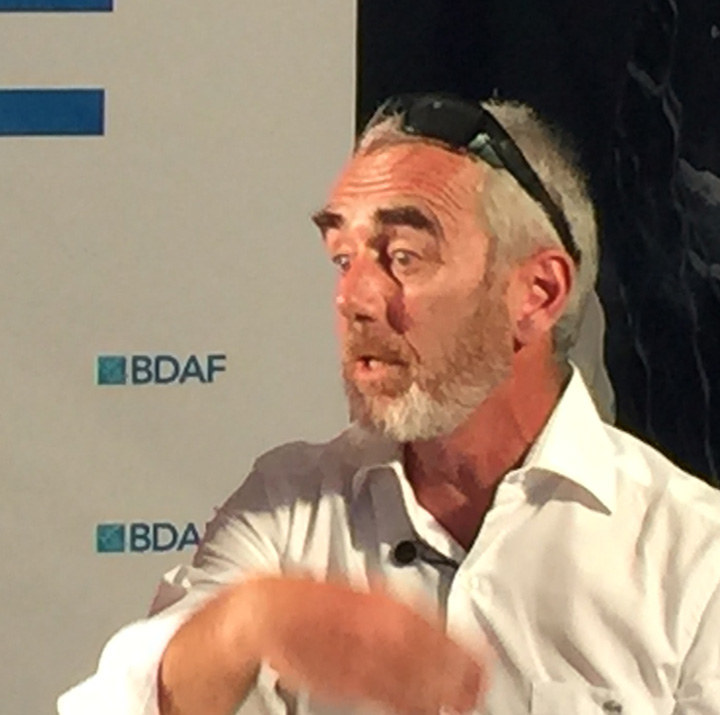 Former Tiburon resident and San Francisco YC member Rick Wesslund, who has won top honors in almost every major Caribbean regatta, took third in class with his J/125 El Ocaso. Dave Hampton and a few others from Northern California were part of the crew. Wesslund and crew prefer buoy racing than what they felt was the first race 'parade' course. Oddly enough, the J/105 that Wesslund used to race on San Francisco Bay was just down the quay, under charter for the event.
Longtime San Francisco Bay residents Bob and Kristen Beltran took second in class with their Swan 53 N'aia. Beating class leader Sir Bobby Velasquez's Beneteau 45FS is nearly impossible because of the latter's very favorable rating. Much of N'aia's crew is staying aboard Greg Dorland and Debbie Maccrorie's Lake Tahoe-based Catana 52 Escapade. To show how much more competitive the Voiles has become in its five-year history, Escapade won the multihull division in the first Voiles. Greg and Debbie leave for the Med in just a few weeks.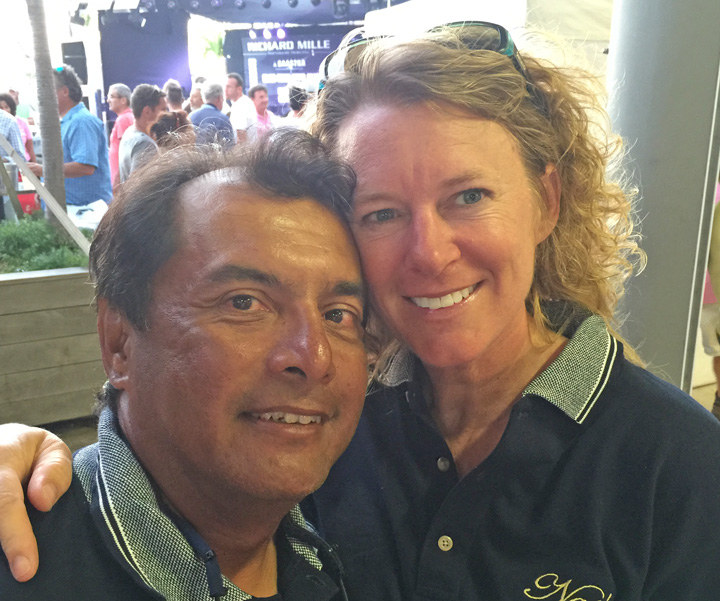 Vesper, Jim Swartz's TP 52, is managed by Kenny Keefe of KKMI in Sausalito, and took first in class. It might seem unusual for a guy who runs a boatyard in Sausalito, but Keefe sold what seems like about a third of the boats in the Voiles, and is one of the top two or three players in international mega sailing yacht sales.
Paul Cayard, one of Keefe's old sailing mates, was also at St. Barth. Curiously enough, he was on vacation with his girlfriend and not even sailing.
Kimball Livingston sailed on Toccata, but it wasn't his fault the headsail failed.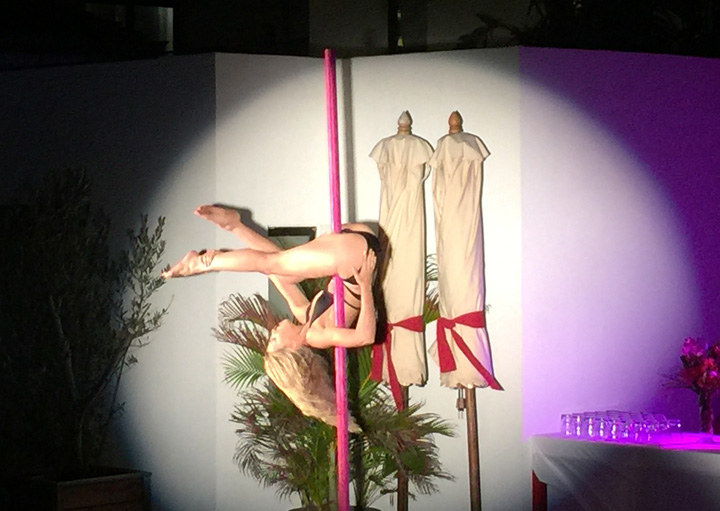 If the sailing conditions were excellent, it's hard to find a superlative to match the fun on the quay and around the island. The French know how to party, with pole dancers, live music, and joie de vivre seen at few regattas. After today's race there will be the big crew party on Shell Beach. Tomorrow is the big owners' party at Nikki Beach, which will include boatloads of sushi, a 'caviar hunt', and a fashion show with live female models in scanty outfits. Alcohol might be served. After that, it's two more days of racing and partying, then everyone goes home for 51 weeks to recover.
If you like very serious sailing and very serious partying, you might put the Voiles on your bucket list.
When you're sailing offshore in a small sailboat, the sight of an enormous commercial vessel passing close by might make you nervous. But in this case it was a godsend.
At roughly 8:30 a.m. yesterday, a crewman aboard the 774-ft container ship Horizon Enterprise observed an orange smoke flare roughly 24 miles off the northern California coast, west of Fort Bragg. Upon approach to the source, the ship's crew observed a man aboard a 27-ft sailboat waving his arms and yelling for help. He was clearly in distress, but apparently had no means of radio communications.
Rescue resources were quickly put into play after Horizon Enterprise crewmen radioed the Coast Guard. At roughly 10 a.m. when a helicopter crew from Coast Guard Air Station Humboldt Bay arrived and dropped down a radio, it was learned that the 48-year-old sailor had fallen Monday night, badly injuring one leg, which had a prosthetic hip, and also rendering his radio inoperable. He was sailing from Eureka to San Francisco with his 13-year-old son. (Names have not yet been released.)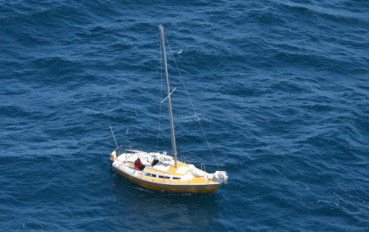 When a 47-ft motor lifeboat from Coast Guard Station Noyo River arrived, the sailors were taken aboard, and a Guardsman was left to attend the drifting sailboat. As Lt. John Briggs explained to us, the primary mission of Coast Guard search and rescue personnel is to save lives, but they have the option to save property also, which they did in this case. A second 47-footer steamed out to the scene and towed the little sloop into port without further incident.
Lessons learned? There are many, of course, but the most obvious is to always have multiple means of communication — especially when sailing offshore.
Receive emails when 'Lectronic Latitude is updated.
SUBSCRIBE