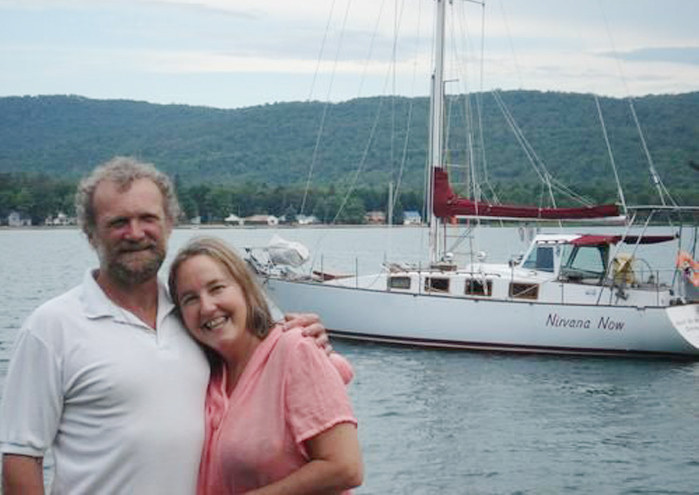 Having traveled nearly 3/4 of the distance from Panama to French Polynesia, the Canadian-flagged S&S 42 Nirvana Now became disabled early yesterday due to rudder and mast rigging problems that were reportedly caused by some sort of wave action. As of yesterday's radio contact with the US Coast Guard, their position was 8°09′ S, 119°00′ W, roughly 500 miles south of the equator and 1,200 miles east of their intended landfall in the Marquesas. Nirvana Now is one of 209 boats currently registered with the annual Pacific Puddle Jump.
The update this morning is that the North Carolina-based Caliber 40 Continuum and the British superyacht Athos of London are both relatively close by and have offered to render assistance. According the Coast Guard sources, if adequate repairs cannot be made, Nirvana Now's Canadian crew, Randy and Dawn Ortiz, may elect to abandon ship and catch a ride to the islands. This is the first reported at-sea emergency within the 2015 Pacific Puddle Jump fleet.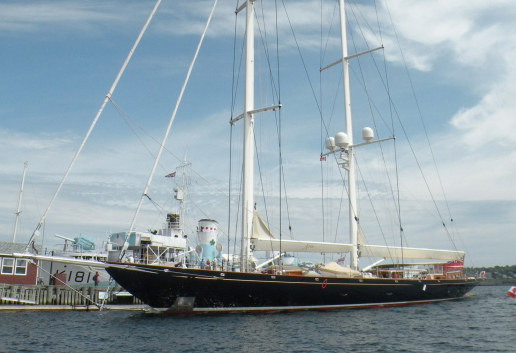 Boat owners who register with the Pacific Puddle Jump sometimes question why we ask so many finicky questions about their boat's description and the gear carried on board. The answer is that when emergencies arise we can quickly access our fleet database and share pertinent info with search and rescue organizations.
In the case of Nirvana Now, the US Coast Guard emergency command center in Alameda (Alameda RCC) contacted us for background info, and we were able to relay the boat's SSB and HAM call signs, plus the vessel's offshore email address (facilitated by SailMail). Also, that the vessel does have both an EPIRB and liferaft aboard, but no satellite phone. Although we have not met Nirvana Now's owners, Randy and Dawn Ortiz, we were able to pass on the somewhat comforting info that he is a retired marine engineer and she is a retired nurse.
We've long understood how various international agencies work together cooperatively when emergencies arise, but we'd never before seen a graphical image of where one RCC's jurisdiction ends and another begins. As you can see by the accompanying graphic, the US Coast Guard's jurisdiction extends all the way to Ecuador.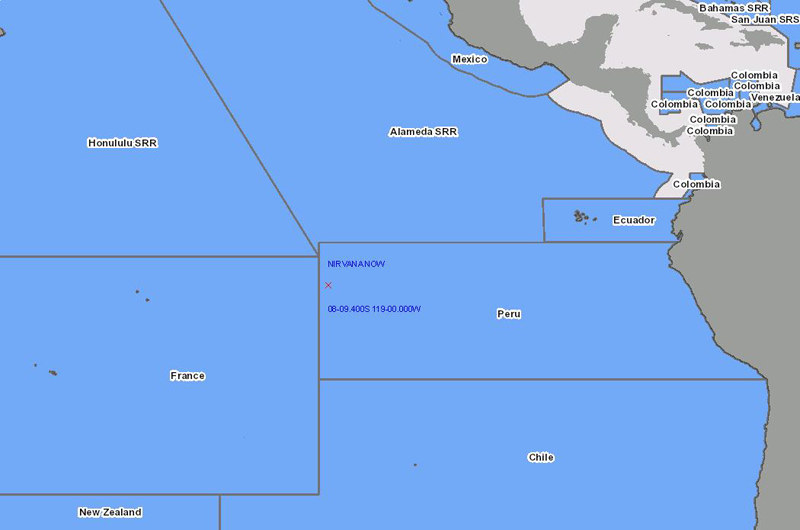 While we're on the subject, offshore sailors — or future offshore sailors — take note: RCC Alameda has overall responsibility for eastern North Pacific waters and can coordinate rescue efforts with South Pacific resources. Watchstanders monitor HF radio frequencies USB 4125, 6215, 8291 and 12290 KHZ, and can be reached by phone (or satphone) at (510) 437-3701. French Polynesia Search and Rescue (MRCC Papeete) can be reached by phone at (689) 40 54 16 16 or via email.
Receive emails when 'Lectronic Latitude is updated.
SUBSCRIBE