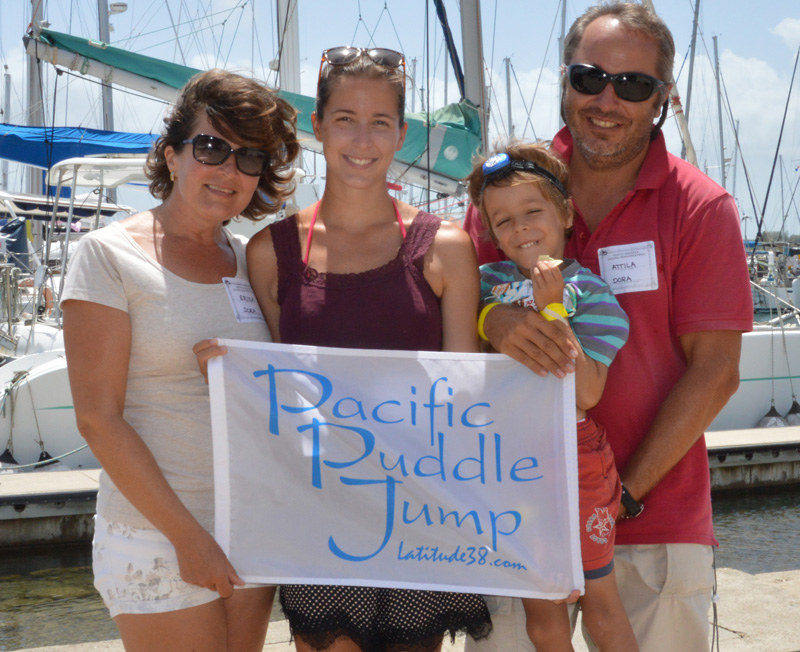 There's no place on earth where more vessels converge than at the Panama Canal. For the past 100 years, ships carrying all sorts of cargo as well as voyaging sailboats and powerboats of all descriptions have passed through this 41-mile transcontinental 'ditch'. In fact, it's been in operation so long that most owners of the 700+ cruising boats that transit the Canal each year undoubtedly take it for granted.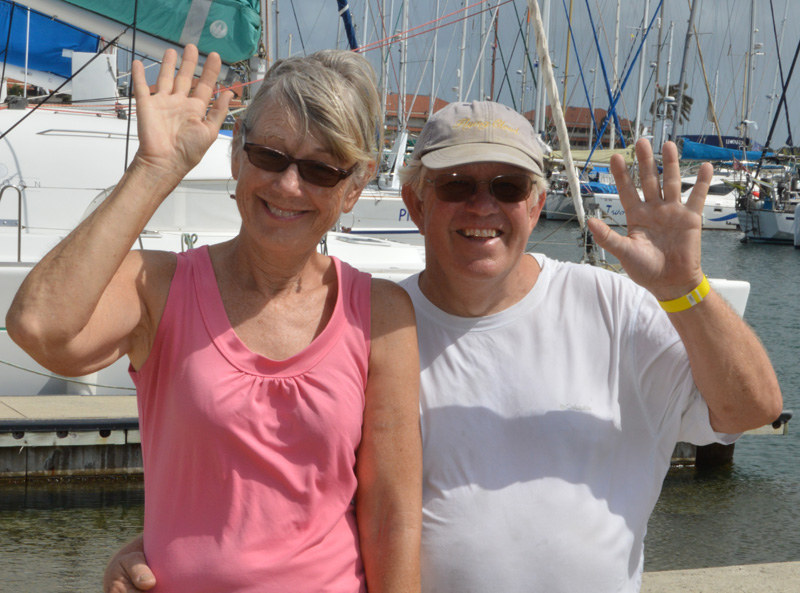 Truth is, though, that having to deal with various types of 'pleasure craft' — some less than 30 feet long — is a daily annoyance for the Panama Canal Authority. But luckily for globetrotting sailors, the requirement to accept them was codified by the 1977 treaty with the U.S. Needless to say, without that agreement, long-established patterns of world cruising would be radically different.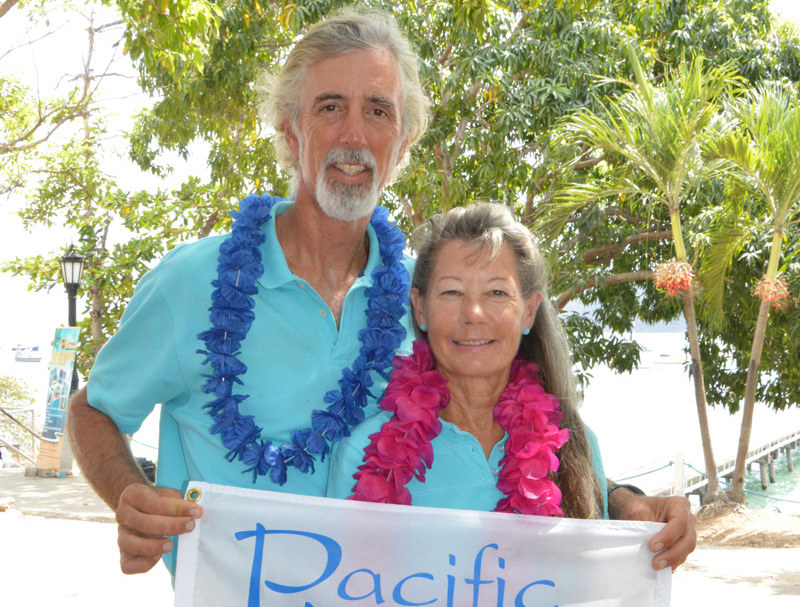 Over the past seven years we've had the pleasure of meeting hundreds of world cruisers just before or just after they passed through the ditch on their way to the South Pacific at our annual Pacific Puddle Jump Sendoff Parties. We held one at each end of the Canal this year, the first last Wednesday at the Balboa Yacht Club (on the Pacific side), and the second on Saturday at the Shelter Bay Marina (on the Caribbean side). As always, every sailor we met seemed thrilled to be on the verge of jumping off for exotic landfalls in French Polynesia — with many planning to make a pit stop in the Galapagos Islands en route.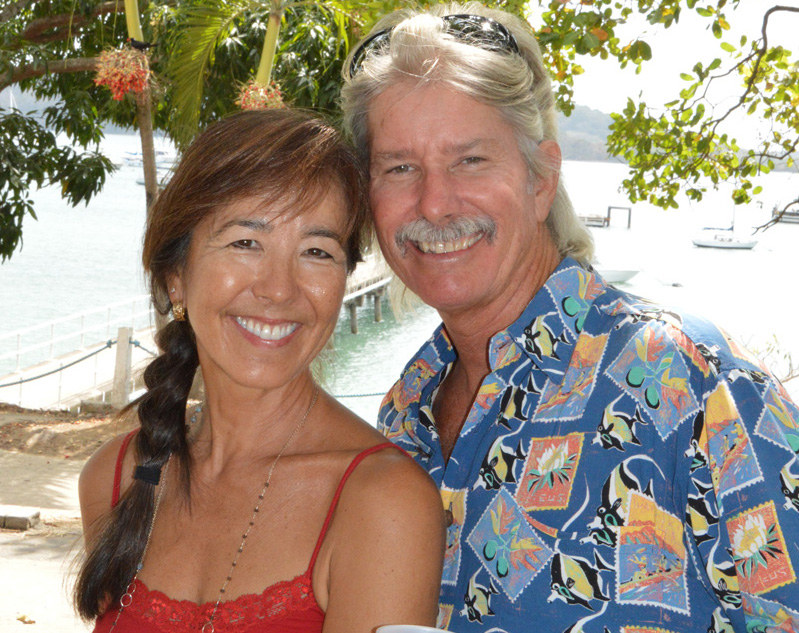 Among the dozens of sailors we met, some had bought their boats less than a year ago in the Med, the Caribbean or somewhere on the East Coast of the U.S., others had been out cruising for years, and a few were on their second lap around the planet. Look for photos and mini-profiles of them all in an upcoming edition of Latitude 38.
In the good old days, marine swap meets were the best way for sailors to pick up good used gear on the cheap. People would travel hundreds of miles to attend some of the bigger ones, arriving at oh-dark-thirty for the privilege of being the first to paw through the offerings. Get there too late and all the 'good stuff' would be gone.
Then boaters discovered the joys of eBay and Craigslist. No longer did they have to wake up before the roosters to find the gear they needed, and when the time came to sell, they could demand (slightly) higher prices. But at what cost?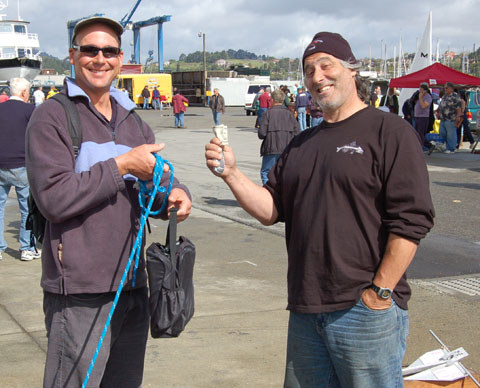 Marine swap meets have always been about more than just buying and selling. They offer a unique opportunity to catch up with old friends and make new ones. Take a stroll through a local swap meet and you're likely to see a couple of old salts reminiscing about their sailing adventures over a box of ratty, well-used charts, or wanna-be cruisers picking the brains of those who've been there, done that. Need some advice on a refit? There's no shortage of experts (some real ones, too!) who are more than willing to offer their advice. And you just never who you will find prowling the displays. Once we ran into Commodore Tompkins at the old Anderson's swap meet in Sausalito — his first ever — and Lin and Larry Pardey at Marina Village's Gate 11 swap meet in Alameda. None of this is possible through an eBay listing.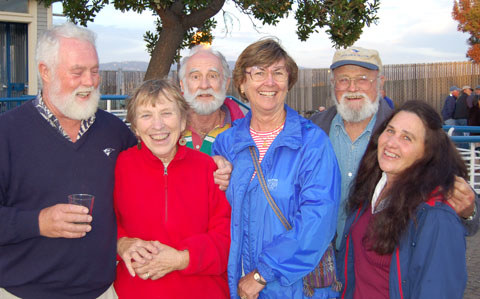 So this year, when you're cleaning out your lazarettes and dock boxes, consider signing up for your local yacht club or marina's swap meet. We guarantee you'll get the 'good stuff' — even if you don't buy or sell a single thing.
Upcoming Swap Meets:
March 21 — Santa Cruz Harbor Boatyard, (831) 475-3002
March 21 — Peninsula Yacht Marina, Oxnard, (805) 985-6400
April 11 — Emeryville Marina, (510) 654-3716
April 25 — Ballena Bay, Alameda, (510) 523-5528
May 2 — Chula Vista Marina, San Diego, (619) 862-2835
May 2 — Owl Harbor Marina, Isleton, (916) 777-6055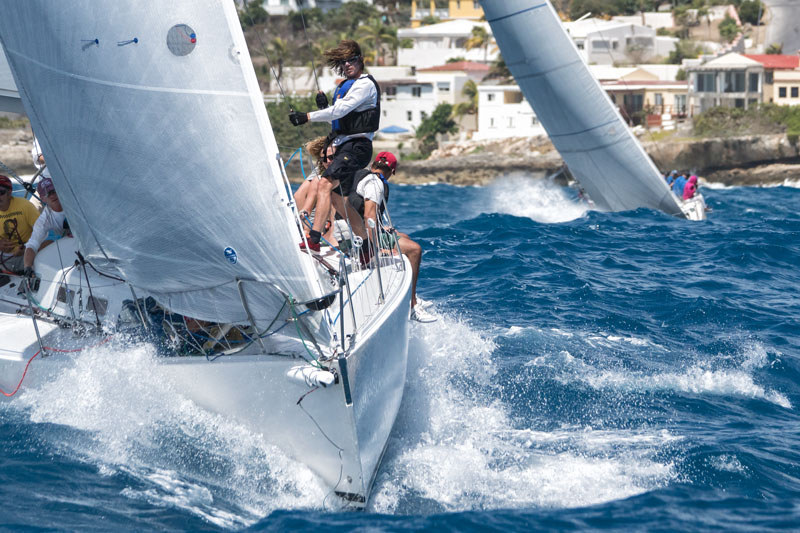 Boats from Seattle and Long Beach, as well as one owned by a former San Francisco Yacht Club member, and one tangentially from the West Coast, kicked booty in last week's massive 188-boat 35th annual St. Maarten Heineken Regatta.
King of them all was Seattle's Greg Slyngstad, a vet of the Rolex Big Boat Series and races to Hawaii, who blitzed a strong class with his J/125 Hamachi to not only win the Gill Commodore Cup warm-up race in 30 knots of wind and breaking seas, but all five races of the Heineken. Greg's final victory of the week came on his birthday. For some reason the final news update on the regatta hasn't been released, but with Hamachi having zapped three of the top local boats — Lazy Dog, Soca and Kick 'em Jenny 2, all well sailed Melges 32s — we think she probably got 'Most Worthy Boat of the Week' honors. Or should have.
If this wasn't enough, Greg's wild looking Paul Bieker-designed all-carbon 53-ft fast cruising cat should about be done at Gold Coast Yachts in St. Croix. It would be interesting to see how she would match up against the various Gunboats, which had their own division this year.
Also highly worthy of notice was Doug Baker's Kernan 47 True from Long Beach, which took all four bullets in CSA 1, besting, among others, a TP52 and Volvo 60s and 70s, and a Swan 100 run by Mill Valley's Patrick Adams. As we understand it, True started life as an ID35, and got an additional 12 feet — ! — thanks to Tim Kernan. Well done, particularly after a disappointing showing in the Caribbean 600.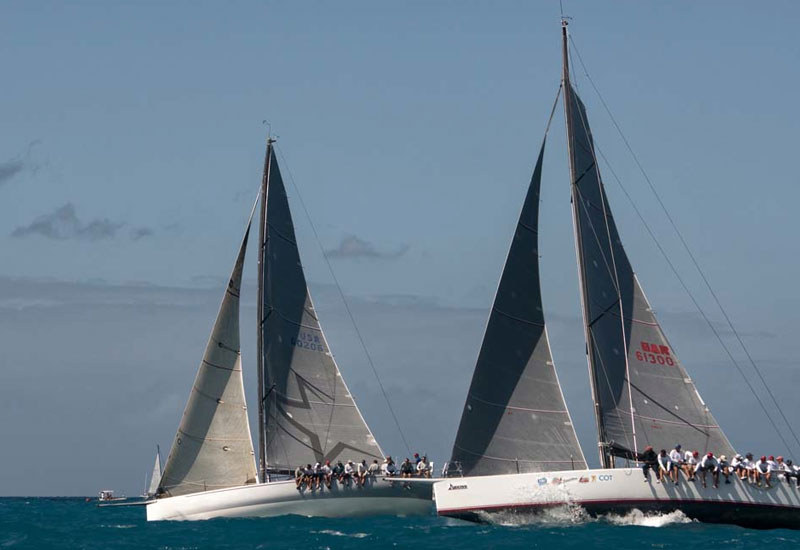 Rick Wesslund, formerly of SFYC, stumbled badly in the first race with his J/122 El Ocaso with an 8th, but came back strong to finish second in CSA 4. Now a Florida resident, Wesslund had previously won 'Most Worthy' honors.
We're going to claim Lloyd Thornburg's brand new-to-him MOD70 Phaedo3 as a West Coast boat because: 1) He went to school on the West Coast, 2) His Gunboat 66 Phaedo has been based on the West Coast recently, and 3) He's a friend of ours. In any event, the lime green Phaedo3 set a new around-the-island record. The trimaran averaged 20.7 knots while taking 2 hours, 7 minutes, and 24 seconds to sail the 35-mile course, hitting a top speed of 36 knots. This was the first time the race was sailed counterclockwise around the island.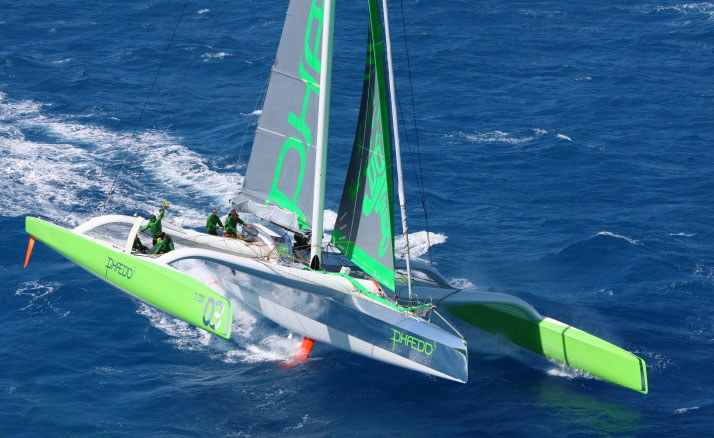 Slyngstad's Hamachi and Baker's True are both vets of the St. Barth Voiles, and will be racing in this year's version on April 13-18, as will Thornburg and Phaedo3.
If someone is looking to race keelboats at the highest level in the world's best conditions, it would be hard to beat the trio of the Caribbean 600, the Heineken and the Voiles de St. Barth.
Receive emails when 'Lectronic Latitude is updated.
SUBSCRIBE