Steve and Dorothy Darden, who lived in Tiburon for a number of years, aren't kids, but that hasn't stopped them from being very active cruisers in the 10 years since they had their Morelli & Melvin 52 cat built in New Zealand. Soon after launching, they fell in love with Tasmania, of all places, so they didn't come north of the equator until '04. When they did, they were on their way from Tahiti to Hawaii to Alaska. After several seasons in Alaska and the Pacific Northwest, they sailed back to the South Pacific and, if we're not mistaken, now have their boat in a berth at the yacht club they belong to in Hobart, Tasmania.
Steve says they both have full-time jobs. "We have to get up every morning to go to the 'office' to work on choosing our next adventure!" We check out their blog from time to time because Steve has become both a talented nature photographer and the couple have developed an enviable knowledge of wildlife.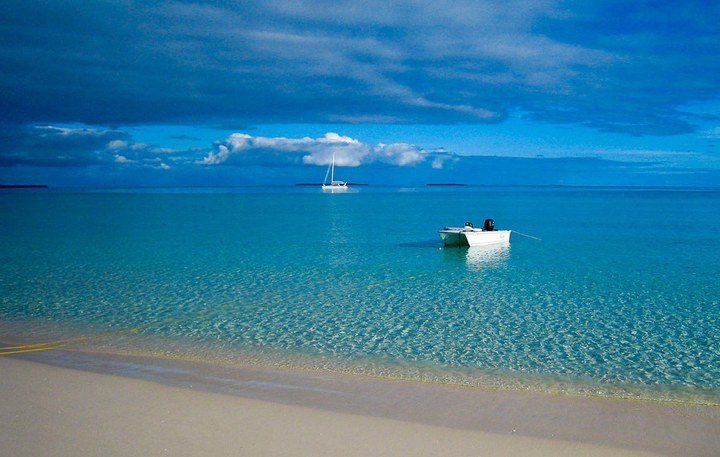 Anyway, here are two of their photographs that we thought captured two very different experiences one can have on the water. This first is of Ouvea, one of the northernmost of New Caledonia's Loyalty Islands. Some say it's the nicest atoll in the South Pacific. Steve says the only footprints on the beach were put there by him and Dorothy.
The second photograph is of Steve on the bow of a friend's canal boat in France as they pass through one of the tunnels on the Saone River. For a better idea of all there is to see on the waters of the world, visit the Darden's website at www.adagiojournal.com.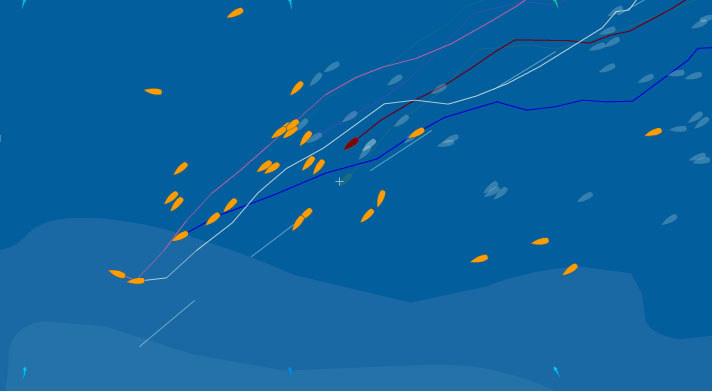 The fleet in the Charente-Maritime/Bahia Transat 6.50 have a had a slow first few days, sailing upwind across the Bay of Biscay in predominately light air since the start on Sunday afternoon. Emma Creighton and her Pocket Rocket are currently lying in 23rd out of the 33 protos as the clotted fleet rounds one of the busiest shipping areas in the world off Cape Finisterre and La Coruña, Spain. Creighton is situated very close to the rhumbline with plenty of boats with quite a bit of lateral separation on either side, which is probably a pretty smart play at this point.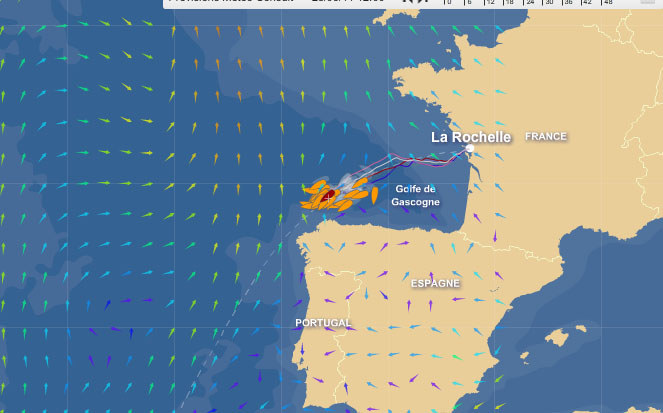 The weather outlook for the next few days shows that boats that stay west of the rhumbline early will likely see more pressure as they split from the Portugese coast. Unfortunately it appears that it should be upwind most of the way to Madeira. A cold front will likely ramp up the breeze and southwest swell, so it looks as if this first leg will probably take a little longer than expected — and be a lot less pleasant, especially in a lightweight carbon fiber cork.
Facebook is a great way to keep in touch with friends and family, as well as your favorite sailing magazine. We don't bombard fans of our Facebook page with multiple daily posts, mainly because we're usually too busy putting together the magazine or 'Lectronic but also because it can be downright annoying. While we like to think every post has some value to readers, the latest was purely in our self-interest.
For about six years now, there's been tremendous confusion about whether LaDonna Bubak is a clever nom de plume for Doña de Mallorca. After all, the names are very similar. Though the question has been answered in the magazine — more than once — a surprising number of readers still guess wrong. So we thought we'd find out exactly how many by having our Facebook fans answer this poll:
Editor LaDonna Bubak and Ha-Ha Head of Security Doña de Mallorca are:
One in the same.
Two different people.
Almost one-third of the folks who responded said that LaDonna and Doña are one in the same. Some might think the glass is half empty with those numbers, but we prefer to be happy two-thirds know that we are, in fact, two different people.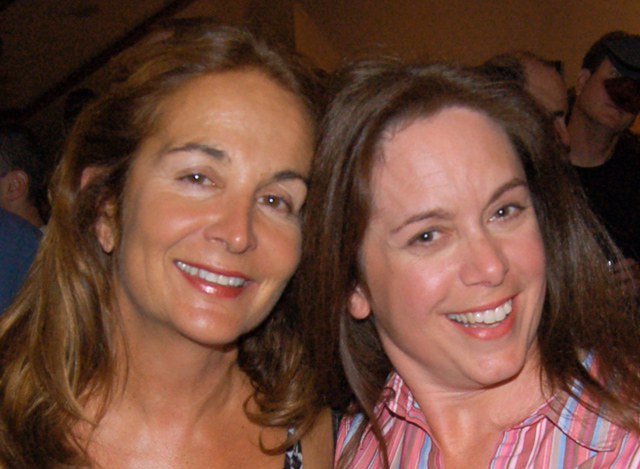 Doña de Mallorca, a.k.a. Donna Andre, is the longtime girlfriend of the Wanderer, a.k.a. Richard Spindler, and doesn't write for the magazine. She's also the skipper of Profligate, the Head of Security for the Baja Ha-Ha, and a savvy businesswoman. LaDonna Bubak — that's me — is Editor for Latitude 38, co-Doodette for the Delta Doo Dah, and has never slept with the boss.
Congratulations to Melissa Davids for winning a Latitude hat for submitting her answer in the poll (for the record, she got it right)! Be sure to 'like' our Facebook page to keep up on all sorts of sailing content, including the occasional inane contest.
Receive emails when 'Lectronic Latitude is updated.
SUBSCRIBE