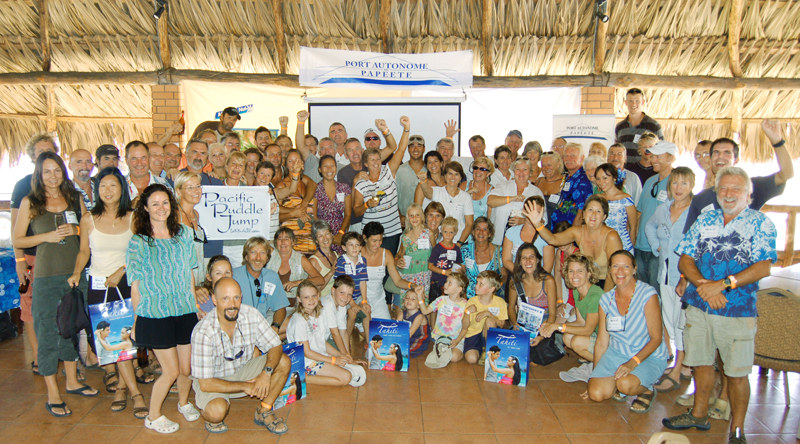 You don't have to be a rocket scientist to conclude that westbound boats of many nations probably pass through the Panama Canal each year. But it wasn't until last Saturday — while hosting the first-ever Pacific Puddle Jump Kickoff Party at Panama's Balboa YC — that we realized just how diverse Pacific-bound fleets can be. Boats from nearly a dozen countries attended our little fiesta, which was co-hosted by the Club, Tahiti Tourism and Latitude 38.
There were Aussies who'd bought boats in Europe and were 'cruising' them home; Europeans from Ireland, Sweden, Switzerland, Great Britain, The Netherlands and elsewhere; plus British Virgin Islanders and South Africans; as well as a whole slew of Americans. With nearly 50 boatloads of cruisers attending, we were left asking ourselves why we hadn't staged such an event sooner.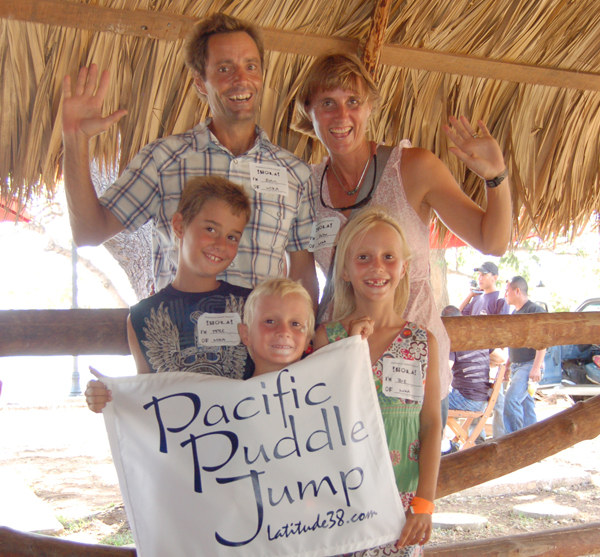 Our Tahitian co-host, Stephanie Betz, endured 48 hours of travel in order to meet members of the fleet and share her expertise on cruising the French Polynesian archipelagos. With free drinks and snacks for all, plus raffle prizes that included a black pearl and a hotel night in a top-rated Tahiti hotel, everyone went home smiling — and we made a whole lot of new friends who will hopefully send us photos, destination reports and other topical info to enhance the pages of Latitude 38. Read more about this amazing fleet — which has now grown to around 225 boats — in the April issue.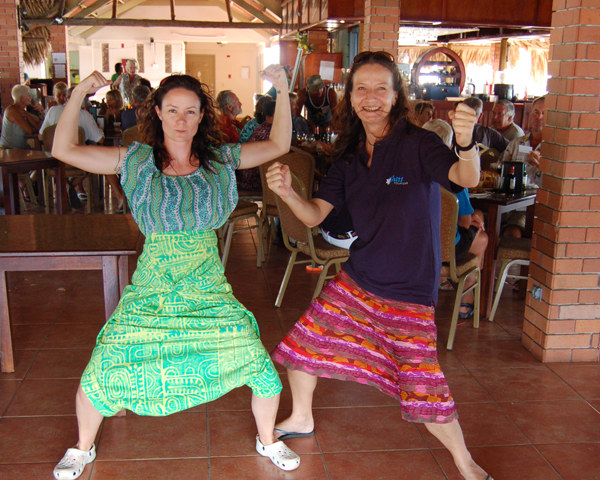 For many years Latitude 38's Crew List parties have been matching skippers in need of crew with sailors in need of rides. The process is ongoing, as our online Crew List is constantly updated with new skippers and potential crew in a variety of categories, including daysailing, racing and offshore cruising.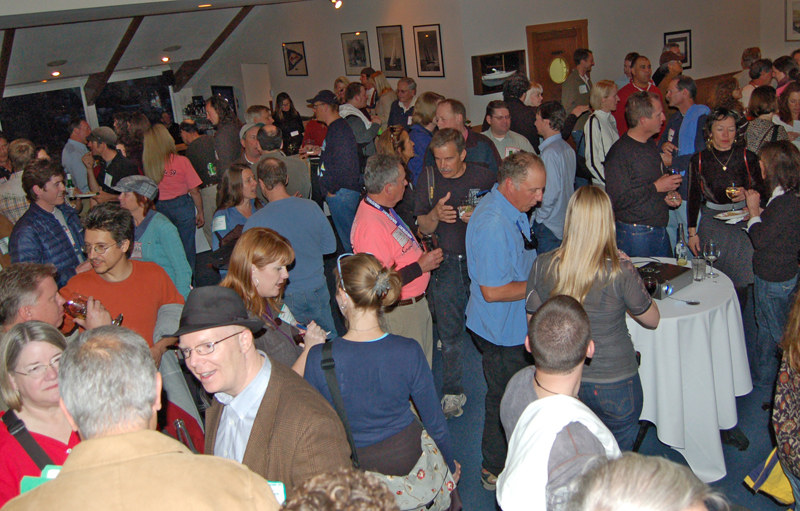 But there's nothing quite like meeting people face-to-face to really get a sense of who they are, which is what the Spring Crew List Party is all about. This year's event will be held at Golden Gate YC this Wednesday from 6-9 p.m., and will feature the usual slideshow, finger foods and full no-host bar. The cost for anyone under 25 is just $5 (with ID) and is still only $7 for the rest of us. It's the perfect cure to the hump-day blues, and is a great way to start your sailing season off right.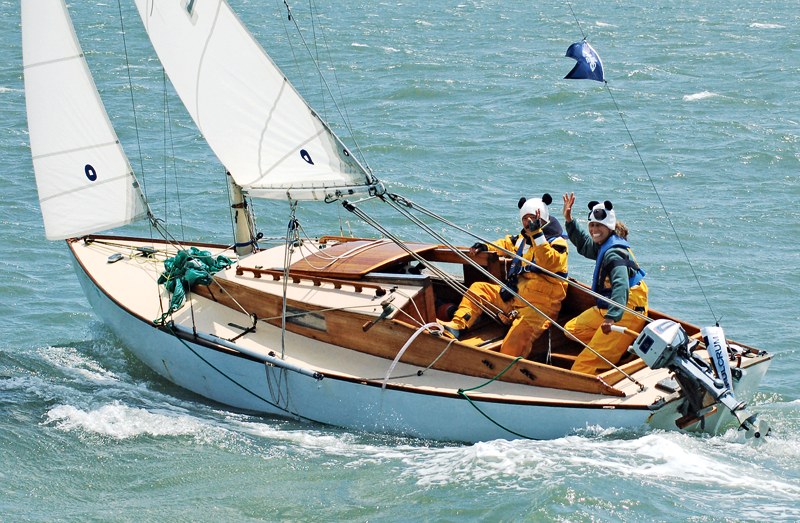 New this year will be a special presentation by the Bear Boat Owners Association. Though Bears — 23-ft woodies built in the early '30s — are an endangered species, the racing fleet has been enjoying a resurgence in the last year or two. "We are now in the WBRA schedule," says Margie Seagal, Bear aficionado and owner of Huck Finn (#17). "Eight boats have indicated interest in racing, which means Bears need crew." Your best bet for scoring a crew spot is to show up at the party.
Another addition this year will actually happen before the party. Sal Sanchez of Sal's Inflatables in Alameda, along with Barry Demak, will show participants how to inflate and enter a liferaft . . . from the water! Space is limited for the 'get wet' portion of the event, which will be held at GGYC's docks from 3-5 p.m., so contact Sal at (510) 522-1824 to reserve a space.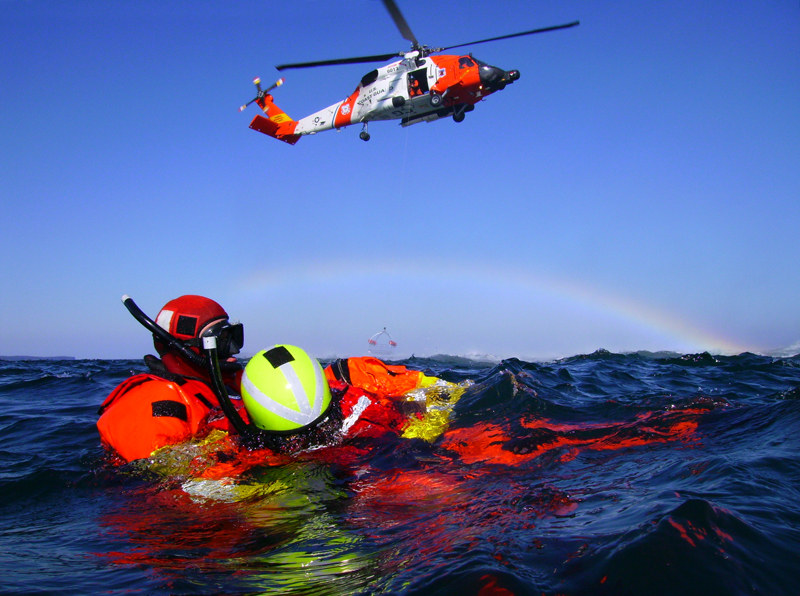 But the apex of the party will be the Coast Guard helicopter rescue demo right off GGYC in the waters of the Bay. Long-time partygoers may recall the days when the Coasties did this every year, but since 9/11 they've had other things on their minds. Due to limited daylight, the demo will start promptly at 6:15 p.m., so don't be late.
What with Monterey's David Addleman having named his new-to-him Santa Cruz 50 X, and the two anonymous owners — who aren't Russian — of the new Transformer 390 currently in St. Barth having named their boat A, there are only 24 possible single letter names left in the alphabet for the taking. We've never understood why but, by international agreement, no more than one sailboat over 10 meters is allowed to be named with any of the 26 letters of the English alphabet.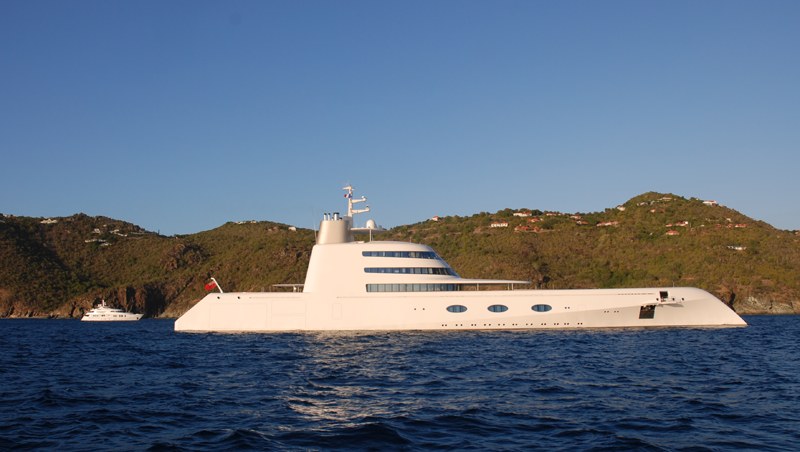 Looking at the photo of A, some of you are probably saying to yourself, "If A is a sailboat, where are her mast(s)?" Well, A is one of the new Transformer series of maxi sailboat designs that are able to switch from maximized powerboat to maximized sailboat and back. The reverse bow — a style that has become oh-so-popular these days — triple flips aft and under to become the keel when sailing. And three 195-ft masts — just short enough to make it beneath the Bridge of Americas in Panama — telescope out of the deck to create a Dyna Rig system as pioneered on Tom Perkins' 289-ft Maltese Falcon. The twist is that the massive yards flop into position transformer-like. It's a miraculous bit of engineering that owes a huge debt to the design of toys. As you might imagine, there have been teething issues, but isn't that true with all boats?
Receive emails when 'Lectronic Latitude is updated.
SUBSCRIBE