On Saturday, Emmanuel Candes was sailing with some friends in the South Bay on his Antrim 27 Nonno when suddenly, he lost his steering. Literally. "The gudgeon plate that holds the rudder and tiller to the transom snapped," said Candes. Rudderless, the boat struggled to find its path in rough waters, trying to navigate adversity with no clear direction. Candes and his crew acted quickly: "We had no control. We took the sails down immediately and set up the outboard motor. But by then the rudder was way out of sight."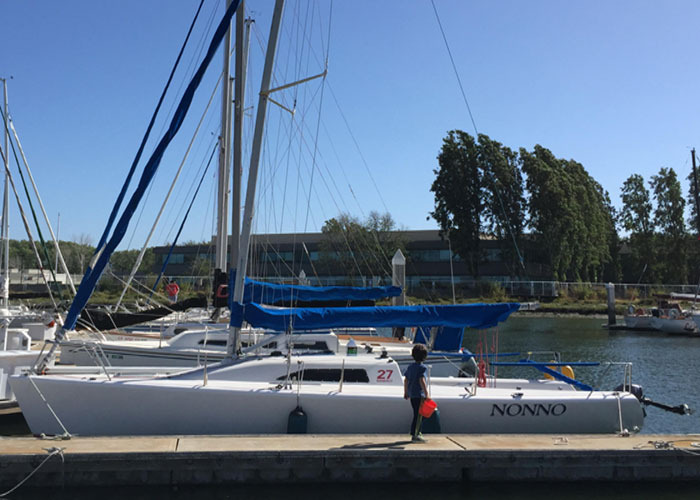 Candes said that the rudder and tiller — still attached to each other — floated away as he and his crew got control of the boat. Candes, the chair of the Department of Statistics at Stanford, believes there's a high probability that his steering floated toward the marshy swamps surrounding the east end of the Dumbarton Bridge, an area notorious for collecting South Bay flotsam.
The tiller is wood, and is about four feet long and attached by an aluminum plate to the rudder, which has a white top and burgundy bottom. "I love my rudder," Candes said. "I would happily pay someone $500 if they found it." If you stumble across the lost rudder of the Nonno, please contact Professor Candes by email, or call (626) 318-9159.
Receive emails when 'Lectronic Latitude is updated.
SUBSCRIBE