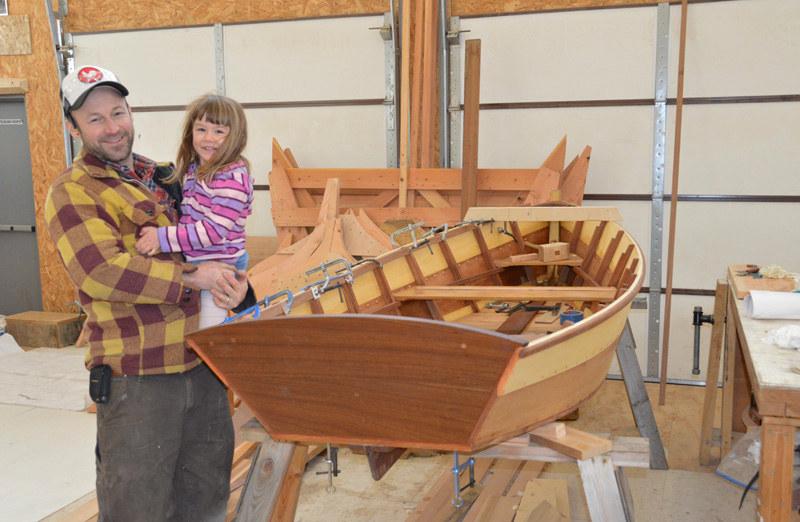 What's the wooden-boat-lovin'est town on the West Coast? From what we've seen, it has to be Port Townsend, WA, a Victorian-era port town perched along the Strait of Juan de Fuca. Wooden craft of all sorts are built and maintained here — you'll find everything from museum-quality sailing dinghies and rowboats to stout commercial fishing vessels tough enough to brave the rough and rowdy waters of the Alaskan fishing grounds. In addition to splendid sailing yachts maintained in Bristol condition, the area is home to two of the West Coast's premier wooden boatbuilding facilities: The Northwest Martitime Center and the Northwest School of Wooden Boat Building.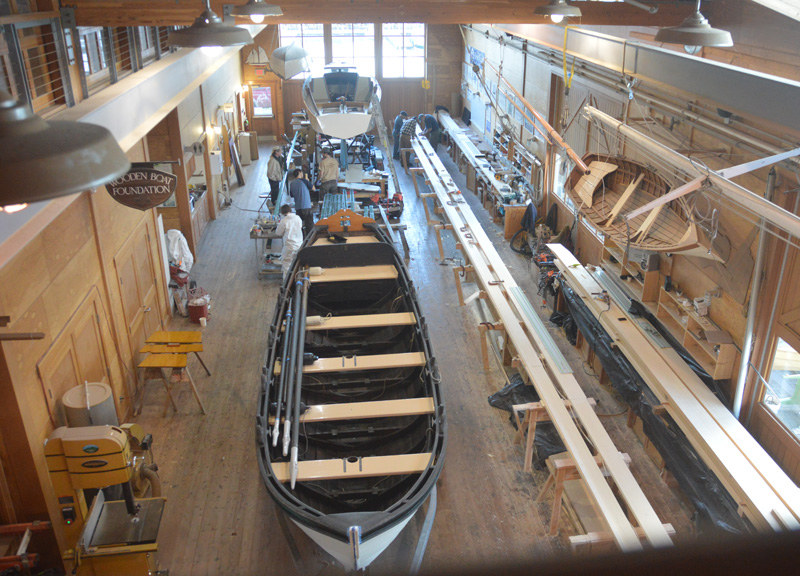 The Maritime Center is perched at the water's edge at the west end of Port Townsend's picturesque main street, which is lined with ornate, late-19th-century architecture. Open to the public year-round, it allows you to observe accomplished shipwrights practicing their craft, or take hands-on classes in everything from boatbuilding to navigation. (These are the folks that put on the Race to Alaska, by the way. R2AK starts June 23, with a $10,000 prize for the winner.)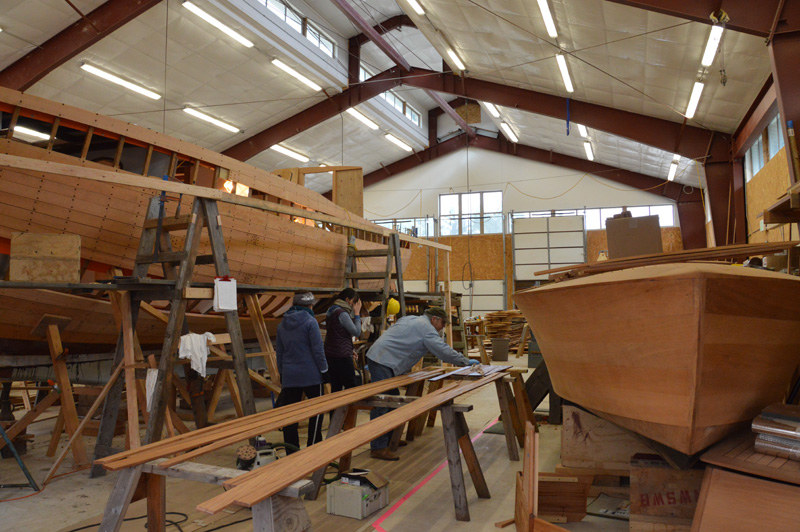 About 10 miles down the road at Port Hadlock you'll find NSWBB, one of the premier wooden boat-building schools in the country. Long-established, well-funded, and fully accredited, its top-notch facilities attract students from all over the country and beyond. We stopped by to visit former Bay Area boatwright Jody Boyle, who moved north from Sausalito with his family last year and is now a NSWBB instructor. Hands-on courses there prepare students for professional careers in all sorts of wooden boat construction and maintenance. Among the many boats they're currently building is a cold-molded two-man submarine commissioned by a fan of the school.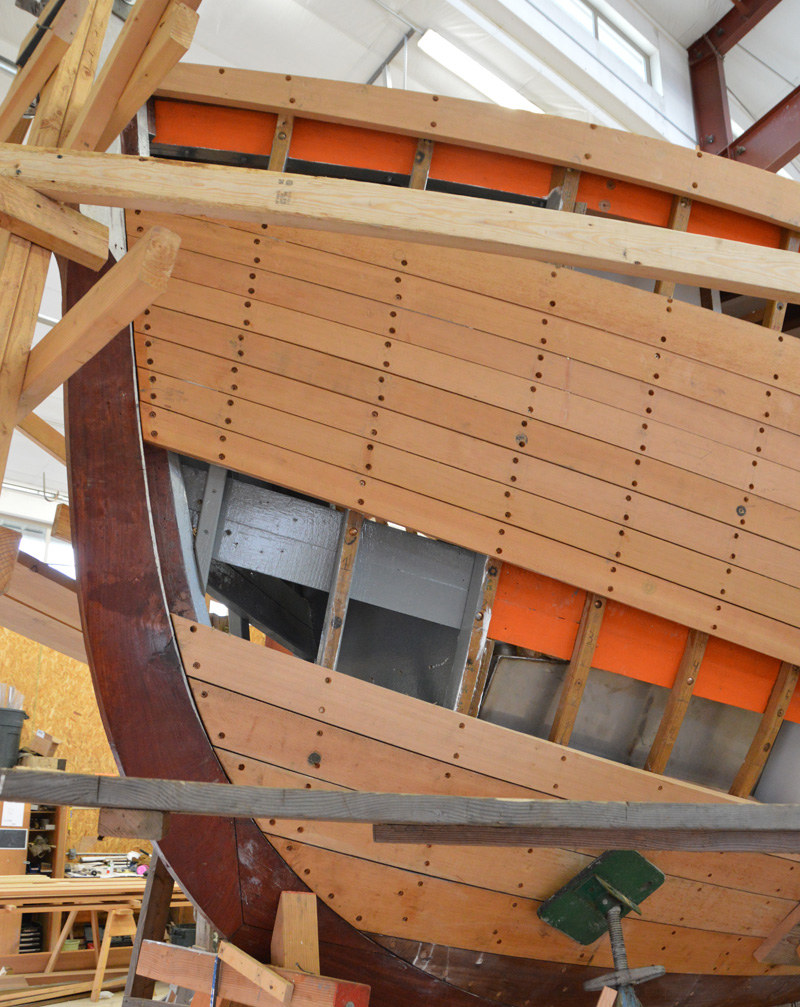 If you love wooden boats, you owe it to yourself to visit these impressive facilities next time you're in the area. An ideal time would be September 9-11, while the 40th annual Wooden Boat Festival is taking place.
Receive emails when 'Lectronic Latitude is updated.
SUBSCRIBE