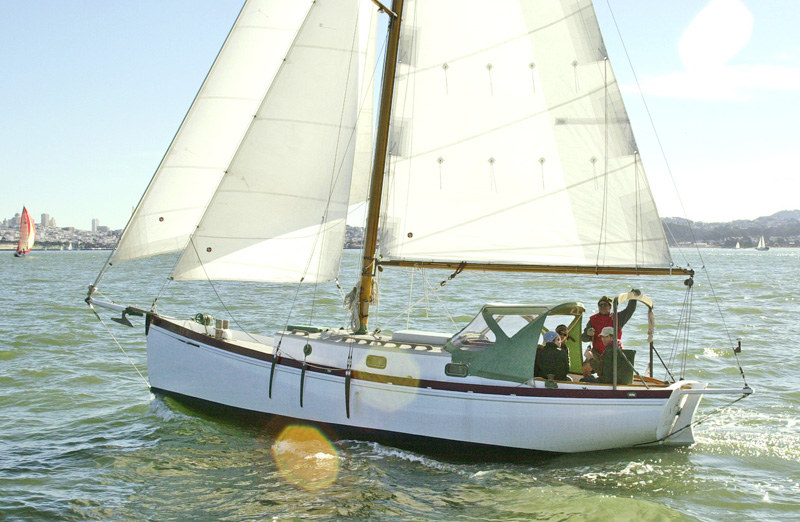 In the aftermath of the Christmas-day helicopter evacuation of singlehander Jeff Weaver from his 32-ft Bristol Channel cutter Apster, Bay Area classic boat aficionados have been hoping against hope that she will be spotted and retrieved. The rescue took place roughly 75 miles southwest of Monterey in nasty conditions, with 10- to 15-foot seas and winds of 30 knots.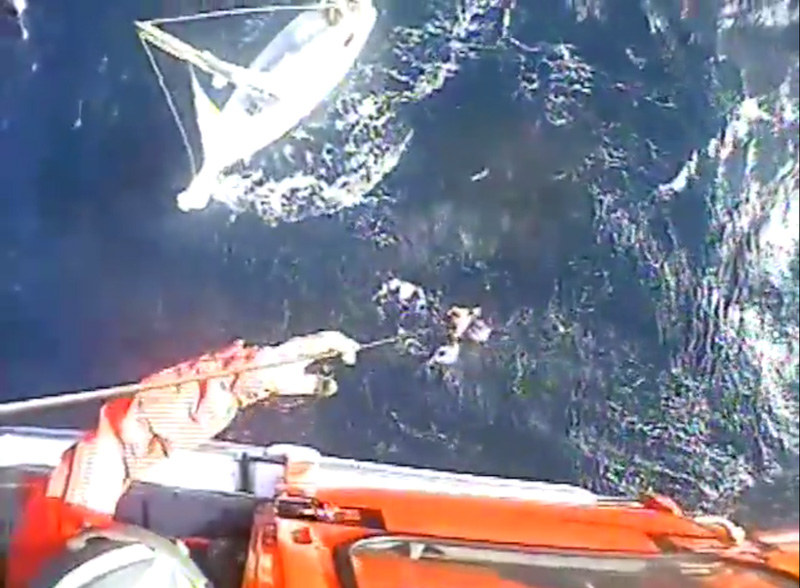 We have been unable to reach Weaver for comment, but Coast Guard sources have confirmed that the Lyle Hess-designed woodie had been taking on water when Weaver issued his mayday call, but that he had somehow stabilized the inflow before being evacuated. As we've learned when reporting on previous offshore rescues, the Coast Guard has no standard policy regarding scuttling such an unmanned vessel or letting it drift. It is our understanding that such a decision would be up to the Coast Guard commander on the scene. In this case, however, only a helo crew was on site — the cutter Sockeye had not yet arrived — so scuttling was a non-issue, unless it had been instituted by Weaver himself.
With a staysail and reefed main still up, the boat was left to drift with prevailing northwesterly winds and southbound currents, so those who knew and loved Apster are anxiously awaiting news of her current location — as is Weaver, undoubtedly. After the rescue, the Coast Guard issued a Notice to Mariners alert, but thus far they have received no reports of sightings.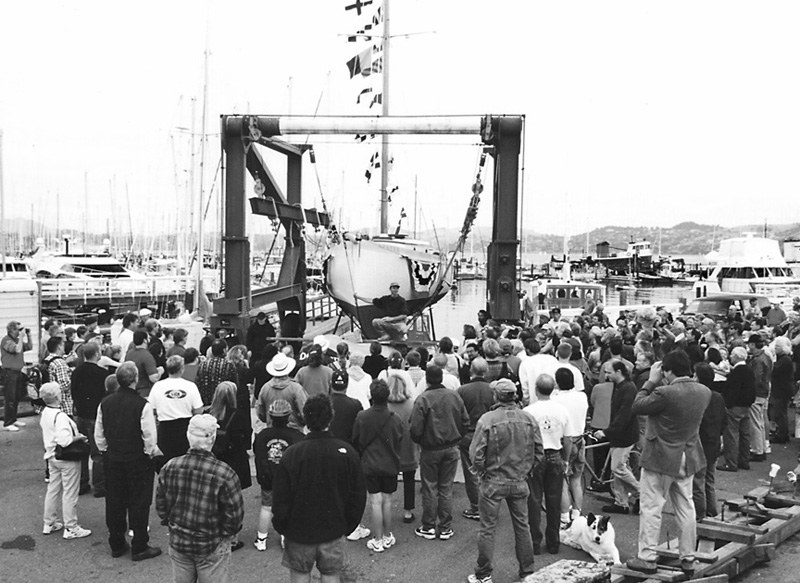 Why such concern for a small wooden boat? Not only was Apster built from a classic design by a renowned, old-school naval architect, but she'd become somewhat of a local legend even before she was launched in October 2000. With her hull nearly completed, she was partially destroyed during a boat fire in 1986 at Bob Darr's Wooden Boatbuilding School in San Rafael. But master shipwright Dan Jones carted the hulk to his property in Marin, and after 14 years and an estimated 4,000 hours of labor, the slender beauty was finally launched with an adoring crowd looking on. The cutter was named Apster after Jones' buddy Peter Strietman's son, Alfred Peter Strietman Jr, who was then three years old.
Receive emails when 'Lectronic Latitude is updated.
SUBSCRIBE