Many sailors have seen the elusive green flash, but we wonder how many have seen an (apparently) even rarer event: the so-called "milk sea" or "milky sea" that emits an intense glow at night. This is not to be confused with 'regular' bioluminescence (also known by the common but technically incorrect term "phosphorescence"), in which planktonic organisms can be excited to light up at night by boat wakes or waves breaking on the beach. In a milk sea, the whole ocean glows, often for hundreds of miles.
Sailors have been reporting this phenomenon for centuries — Jules Verne made accurate mention of it in his 1869 novel 20,000 Leagues Under the Sea — but it wasn't until 2005 that satellite images were discovered to have recorded such an event in the Indian Ocean off Somalia. In 1995, an area about the size of Connecticut glowed for three nights in a row. A ship transiting the area confirmed the miles of glowing water. That was just one of 235 documented sightings of milk seas since 1915. Most — but not all — were reported in the Indian Ocean and near Indonesia.
Scientists are so far at a loss to explain the phenomenon. One hypothesis is that milk seas may be caused by biolumescent bacteria reacting with something else. "The problem with the bacteria hypothesis is that an extremely high concentration of bacteria must exist before they begin to produce light," says Steven Miller, the Naval Research Laboratory scientist who led the space-based discovery. What could cause the massive blooms of bacteria — and what they could possibly react with to form a milk sea — remain a mystery.
Have any of you readers encountered encountered this type of 'milk run'? We'd love to hear about it.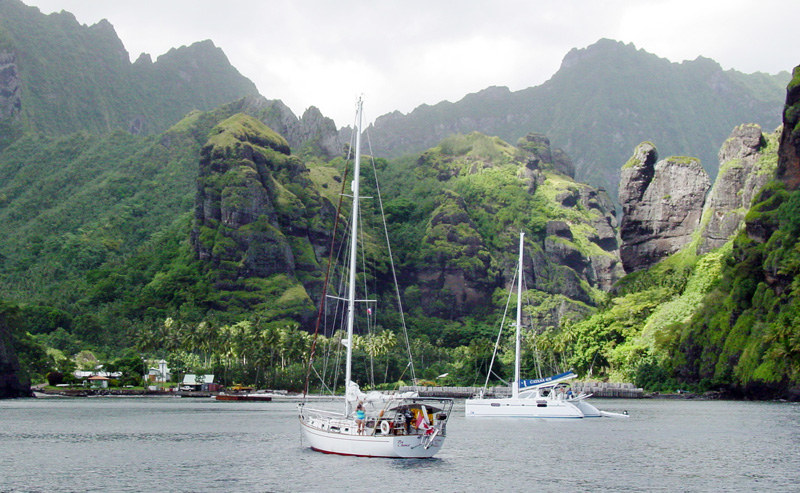 During the many years that we've been reporting on the Pacific Puddle Jump migration from the West Coast of the Americas to French Polynesia we've noticed that in some years the fleet members seemed to be extremely well organized and other years, well . . . not so much.
The Pacific Puddle Jump Class of 2002 was a standout, as its members seemed to have it all together in terms of organization and planning — and that still holds true today.
With the help of Harbormaster Dick Markie of the Paradise Village Resort and Marina at Nuevo Vallarta, Mexico, de facto group leader Clark Straw of the San Diego-based Mason 54 Final Straw is organizing a grand reunion in Banderas Bay, to be held March 1-3, 2012 — roughly the 10 year anniversary of when most boats set sail for the storied anchorages of the Marquesas, Tuamotus and Society Islands.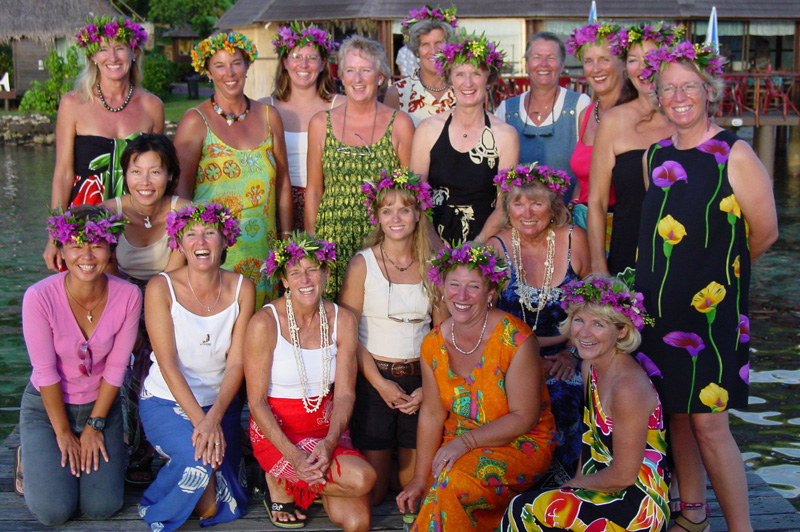 "Our plans include an opening night pig roast and South Pacific Night at the Puerto Vallarta YC, which was under construction at when we left in '02," Clark explains. "On Friday, we're planning a trip to La Cruz to see the new marina and to meet with the 2012 Puddle Jumpers. The marina may host a cocktail party for us and then we're planning to have dinner, drinks and music at Philo's, our friend and fellow '02 PJ'er Philo Hayward's famous bar and restaurant in La Cruz. On Saturday, we're planning a beach party at Paradise Village. The rest of the time will be leisure, fun, and mixing with fellow Puddle Jumpers." A hotel package may also be offered.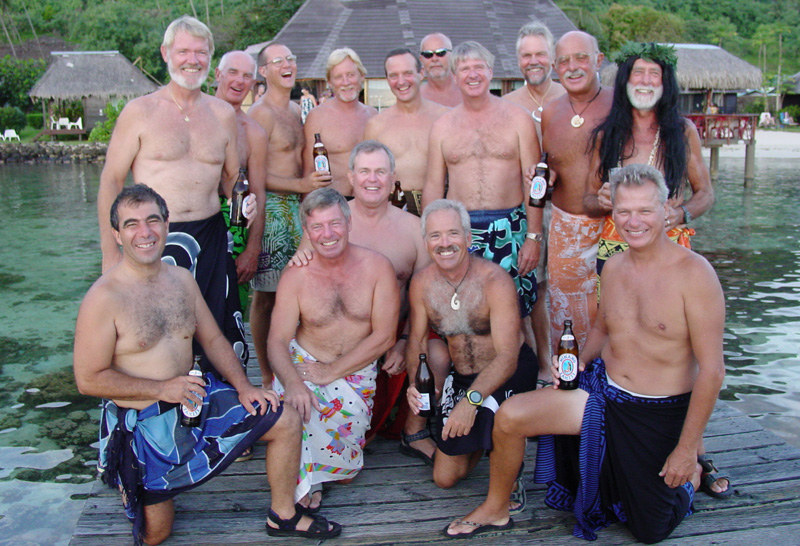 If you count yourself among the PPJ Class of 2002, but aren't on Clark's mailing list, shoot him and email. This is one shindig you don't want to miss!
Receive emails when 'Lectronic Latitude is updated.
SUBSCRIBE