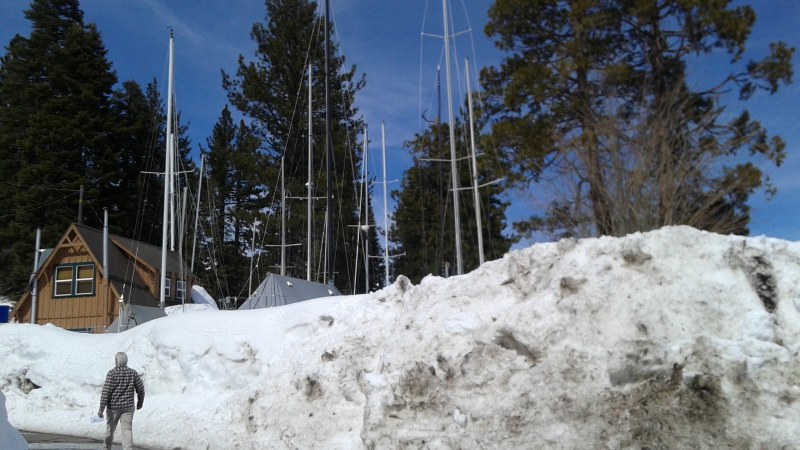 You'll likely have to wait just a bit longer to sail Lake Tahoe this year, as the region has received more than 50 feet of snowfall. This is good for sailing on all the mountain lakes and reservoirs, as they'll be topped up with the drought-ending precipitation. However, as the picture sent in by Bryce Griffith of Tahoe Community Sailing shows, launch date could be just a bit delayed.
Newport Harbor Yacht Club's 800-mile Newport to Cabo Race was first run in 1971 and has sailed down the coast to the sunny climes of southern Baja in most odd-numbered years ever since. After 1991 the event took a break, reappearing in 2002. It's been back on its odd-year biennial track since 2005.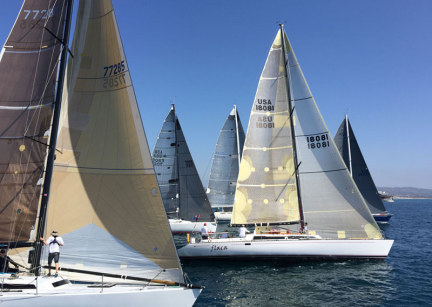 The competitors gathered last night at NHYC for their mandatory check-in and meeting, with food, drinks and music. In anticipation of light winds, a Notice to Competitors was announced that allows the race committee to extend the time limit.
ORR starts begin tomorrow at 1 p.m.; the multihulls start on Sunday. Everyone will meet up at Cabo San Lucas to enjoy official happy hours at the Baja Cantina on Tuesday and Wednesday, 4-6 p.m. Originally scheduled for Thursday, the awards ceremony has been tentatively moved to Friday, March 17, at 4 p.m., location TBA.
The three multihulls are John Gallagher's Gunboat 62 catamaran Chim Chim and the trimarans Mighty Merloe (ORMA 60) and Phaedo3 (MOD70). Nineteen monohulls make up the ORR fleet, the largest boat being Manouch Moshayedi's Rio100, the smallest Rufus Sjoberg's Richmond YC-based Melges 32 Rufless.
Armchair sailors can track the race here. We'll have more in the April issue of Latitude 38.
Many Bay Area sailors will recognize Tucker Thompson as the announcer for Rolex Big Boat Series video produced by T2PTV. But Thompson is now the 'Public Host' of America's Cup 35. "My role is hosting all the public events, the opening and closing ceremonies, the dock-out show, the VIP hospitality presentations, the press conferences and the live race commentary for the crowds in Bermuda," he told us when we chatted earlier this week.
Speaking of the crowds in Bermuda, will you be among them? Or are you still on the fence? "There are some rumors out there that the hotel rooms are getting booked up or that they're pricey, and I want to dispel some of those rumors."

"While the hotel rooms are booking up rather quickly, there's still plenty of inventory, particularly through Travel Places," said Thompson. "They've bought up about 30% of the hotel-room inventory on Bermuda. As such, they're able to offer discounted rates." The packages include lodging, airport transfers, spectator-boat access to racing, and Cup merchandise. Travel Places is also giving away a four-day two-person Memorial Day Weekend package. Entries will be open until 11:59 p.m. EST on March 30. "Hopefully we'll have a lucky winner from the Bay Area."
The Moorings is sending a charter fleet of 48- and 58-ft catamarans that will sleep 6 and 10 respectively. "Everything is included on these cats. Each comes with a captain and a chef, and all the food and beverages are provided. You can read between the lines there — a fully stocked bar onboard. When you wake up in the morning you're already on the racecourse." For more info on that, see page 49 of the March Latitude 38.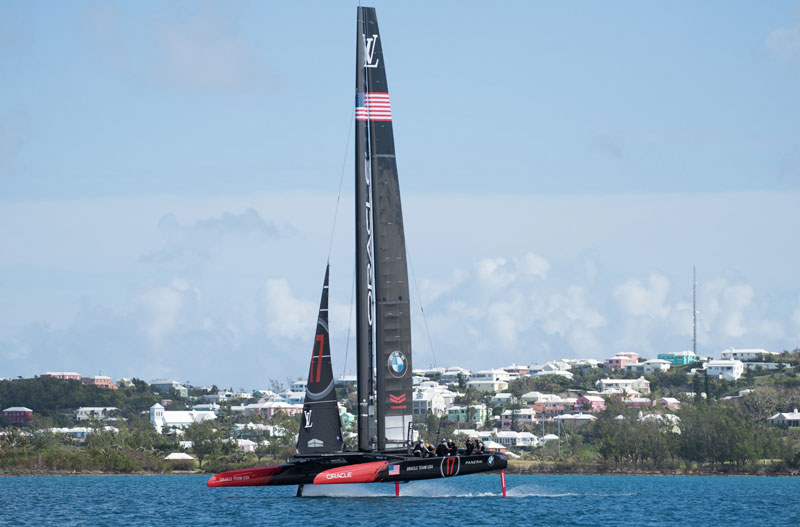 Bermuda is a 2.5-hour flight from major East Coast airports. "Coming from the West Coast there's a second flight across the country required, which is a bit more tedious," said Thompson, "but this Cup is probably going to be a very hard one for Oracle Team USA to defend, and if they fail, it may not be this close to us for some time. It's very likely to go to Great Britain or New Zealand. Those flights are a lot less pleasant."
The America's Cup Village will be similar to San Francisco's in 2013. "This time, all six teams are going to be based at the Village in a pit-row format so you'll be able to access the boats up close and personal." The entertainment, hospitality clubs, grandstand seating, concessions, kids' and family activities, and evening activities will all be based in one place. "They've actually built an entire island at the Royal Naval Dockyard in Bermuda to house the Village. Everything is centered around the stadium seating concept. If you have a grandstand seat, you'll be able to view the whole race and particularly the finish like we did at Pier 27/29 at the 34th Cup. There are spectator boats that can take you out on the water, and I advise people to try both options. There's also the Longtail Lounge for those who want a more exclusive experience. The Gosling's Dark 'n Stormy Island Bar sounds quite fun. I don't know much about it but you can fill in the blanks." Tickets can and should be purchased in advance. For a virtual tour of the venue and village, see https://www.facebook.com/americascup.
"As a former resident of the Bay Area and a member of Golden Gate Yacht Club, I hope to see as many West Coast sailors as possible in Bermuda," added Thompson.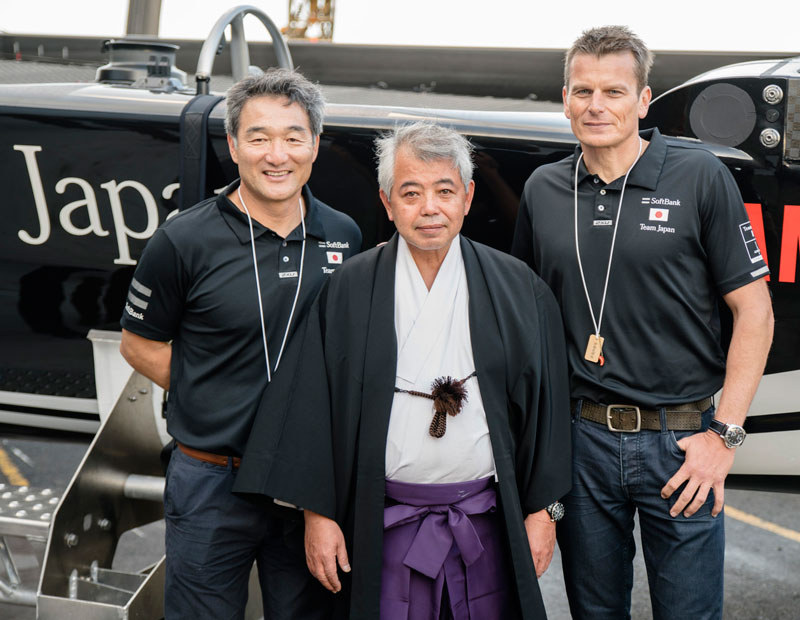 Racing in Bermuda will begin on May 26 and will run through June 27. For much more info, including the full schedule of events, see www.americascup.com.
Receive emails when 'Lectronic Latitude is updated.
SUBSCRIBE