It's been just about three months since 125 boats with over 500 sailors arrived at Cabo San Lucas as part of Baja Ha-Ha XXI. Some boats got slips in the marina, others anchored out.
But with three months having passed, the Grand Poobah got to wondering where you all are now. Did you 'bash' back right away, and if so, did anything noteworthy happen? If you continued on to La Paz for the winter, has that cruiser favorite lived up to your expectations? Or did you continue to the mainland to get ready to cross the Puddle? The Poobah would love to hear from you here.
As reported in our March 2013 issue, a formerly derelict piece of nautical history is being restored from stem to stern in Humboldt Bay by a dedicated group of military veterans and anti-nuclear activists.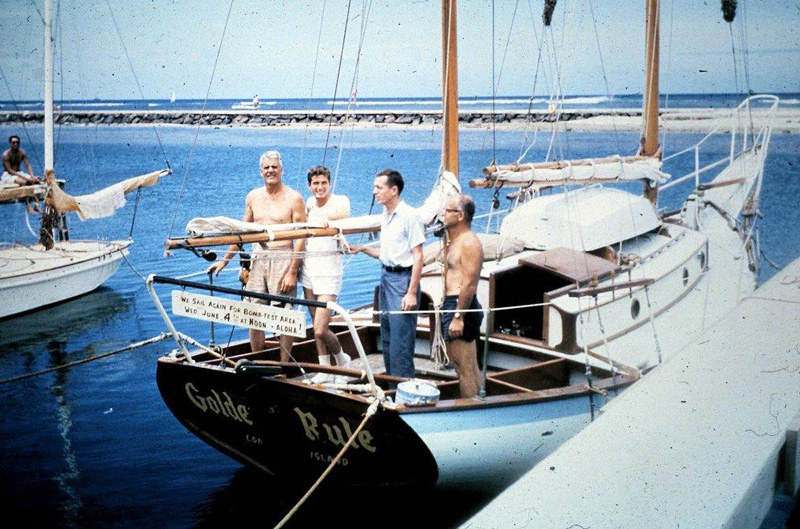 They're putting in this exhaustive effort not because the boat, an Angelman Alpha 30 called The Golden Rule, won a bunch of races or sailed around the world a dozen times, but because she played a key role in the early anti-nuke movement. As reader Jan Passion reminds us, "In 1958, a crew of anti-nuclear-weapons activists set sail aboard her in an attempt to interpose themselves and the boat between the US government and its atmospheric testing of nuclear weapons in the Marshall Islands." Her role in that historic incident not only led to the end of nuke testing, but was the precursor to the protest activities of Greenpeace and Sea Shepherd.
The restoration is going well, but according to Passion the refurbishers are stumped by how to rebuild the interior. If, by some amazing coincidence, you happen to have interior layout plans or photos for this vintage 30-footer, the work crew would love to receive copies.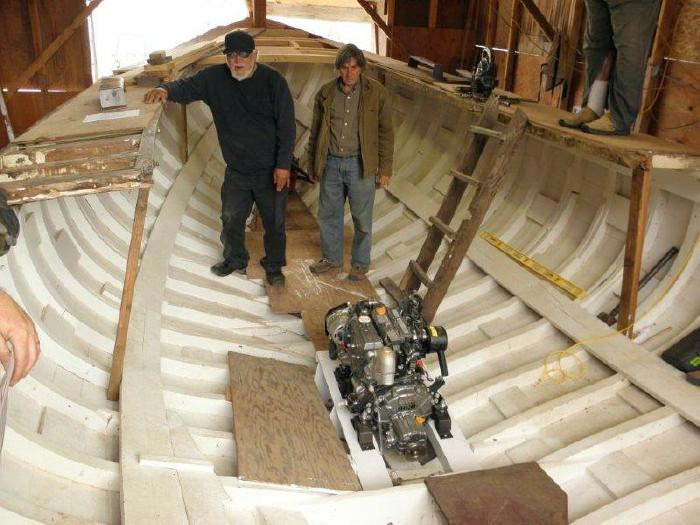 "The Golden Rule was designed by Hugh Angelman," writes Passion. "The Alpha 30 is a gaff-rigged ketch – similar in appearance to Angelman's gaff-rigged Sea Spirit and more famous Sea Witch design."
You can help in other ways also, as the project is in need of all sorts of sailing gear. See the wish list here. Needless to say, your tax deductible contributions would also be welcomed.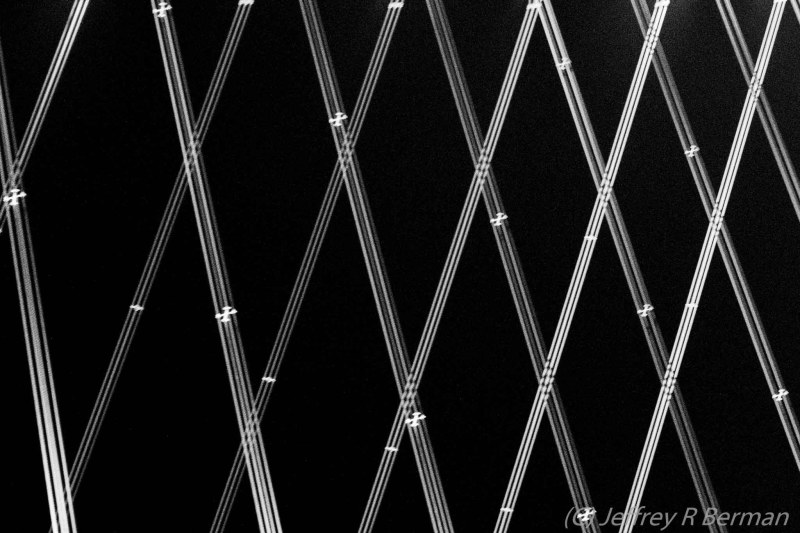 What is it? First correct reply wins a Latitude 38 T-shirt.
Thanks for playing! We've received many responses — correct and otherwise — and this little contest is now closed.
Receive emails when 'Lectronic Latitude is updated.
SUBSCRIBE