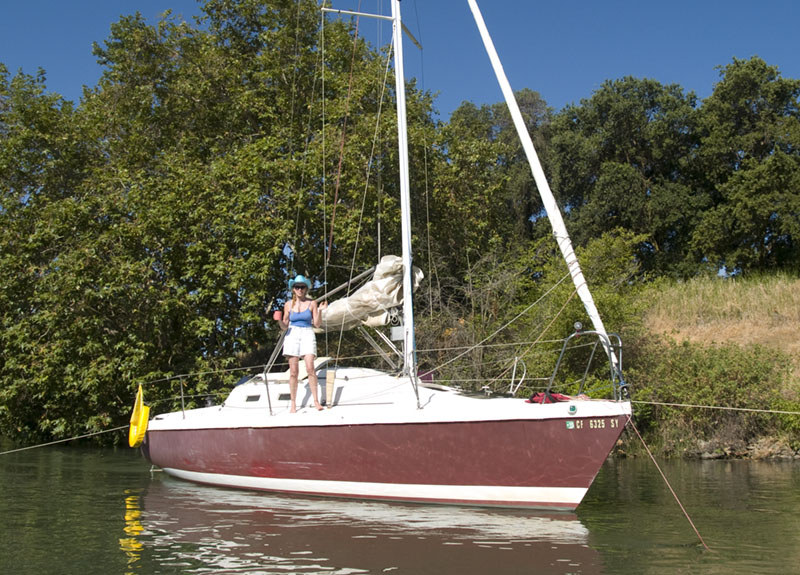 The Isleton Cajun & Blues Festival was held on Father's Day Weekend on the Delta Loop, and Owl Harbor held their Who's in Blues BBQ for marina tenants and Delta Doo Dah sailors on Saturday to coincide with the popular festival.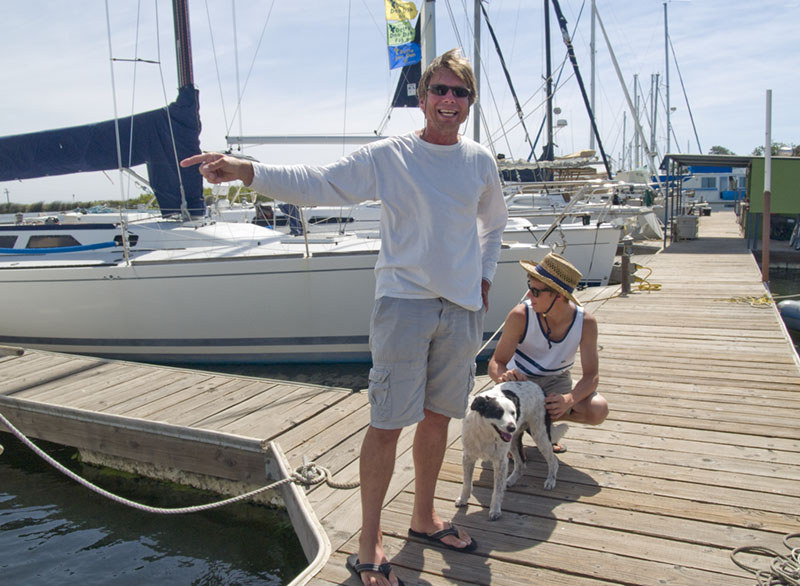 Jason Kopps and his 17-year-old son Eric, from the Richmond-based Hunter 33 Resolute, won tickets to the Cajun Festival from an earlier Delta Doo Dah drawing. They've been coming to the Delta for four years. They spent the previous Sunday night anchored at Decker Island. "It was awesome," said Eric. On Monday they went to Rio Vista, where the temp climbed to 107. "Then we were going to go to Mandeville, but with gusts to 34 knots, we couldn't anchor," said Jason. "It wasn't going to hold in Potato Slough either." So they went to Owl Harbor. The wind finally died enough later in the week and they anchored in Mildred Island, a permanently flooded tract. "It was perfect. We were the only boat there. We had our best time ever at Mildred." They're in the Delta until Friday and plan to visit Franks Tract and King Island.
Just down the dock from Resolute, the crew of Daryl and Patty Silva's Alameda-based Beneteau 361 Lucy arrived on Friday. They had a great sail up with favorable current, hitting 8 knots over ground. They took advantage of a free night at Pittsburg Marina for Delta Doo Dah'ers on the way up. The marina is a short stroll away from old town Pittsburg, where they enjoyed the happy hour at E.J. Phair's. They plan to stay at Owl for two weeks, then come up again in July and August.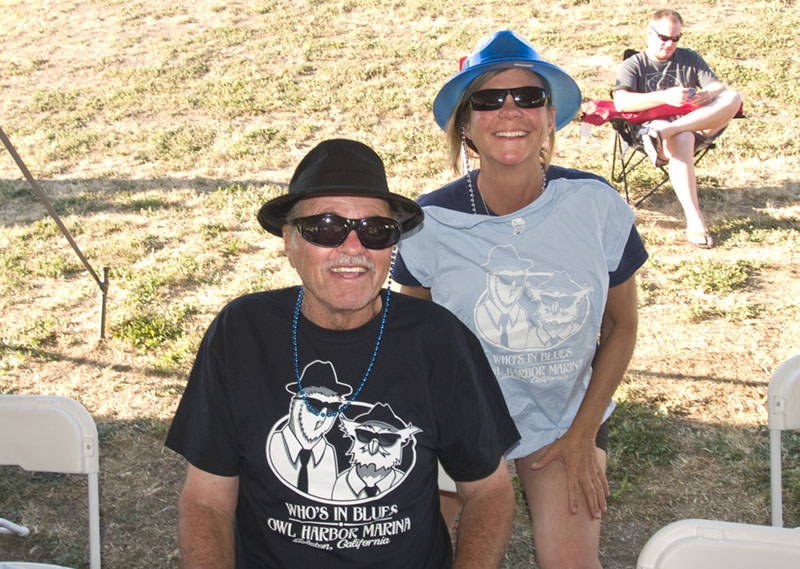 Kristy Lugert sailed her Pearson 26 Ulmer Spatz up from its slip in Antioch. At Owl Harbor, she rendezvoused with her dad, who launched his C-Dory 22 at Korth's Pirates Lair, and friends Sailor Cherry and Jay the Cabin Boy from the Serendipity 43 Hooked.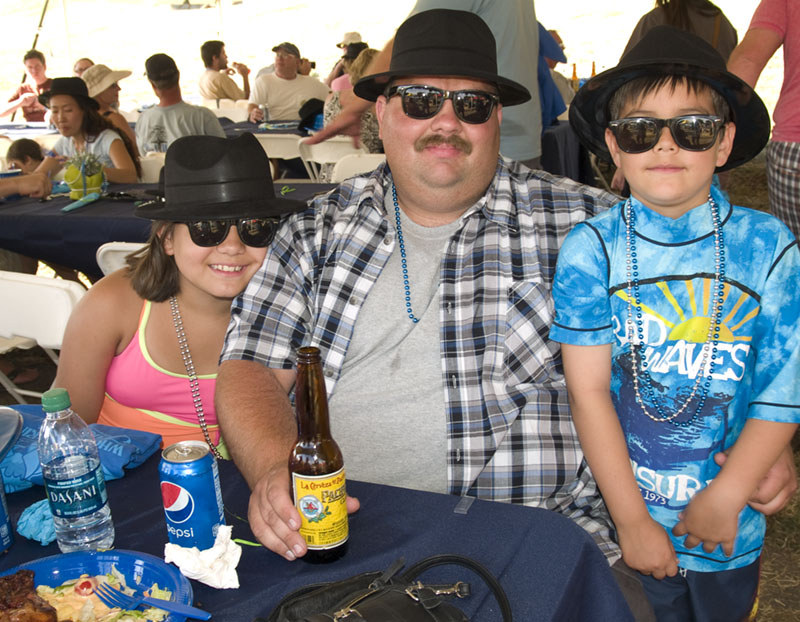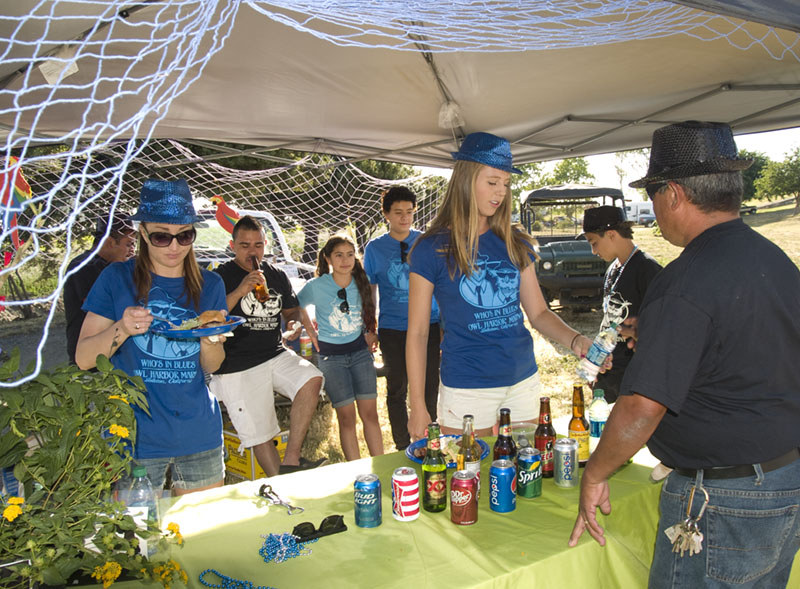 Among the 170 partygoers, we counted the crews of about a dozen Doo Dah boats, including Resolute, Lucy, A Dory 4 Sale, Ulmer Spatz, Shellback, Stickeen, Stink Eye, Zeehond, Hooked, Apogee, and Jane O.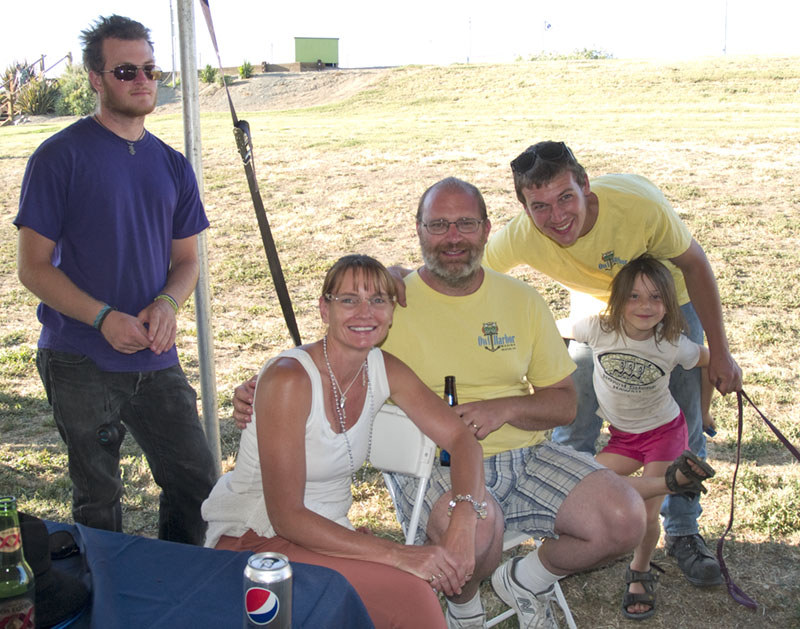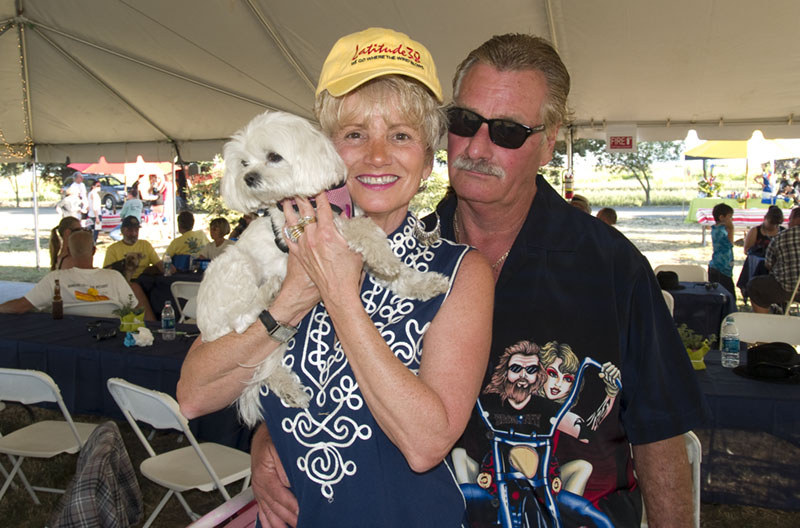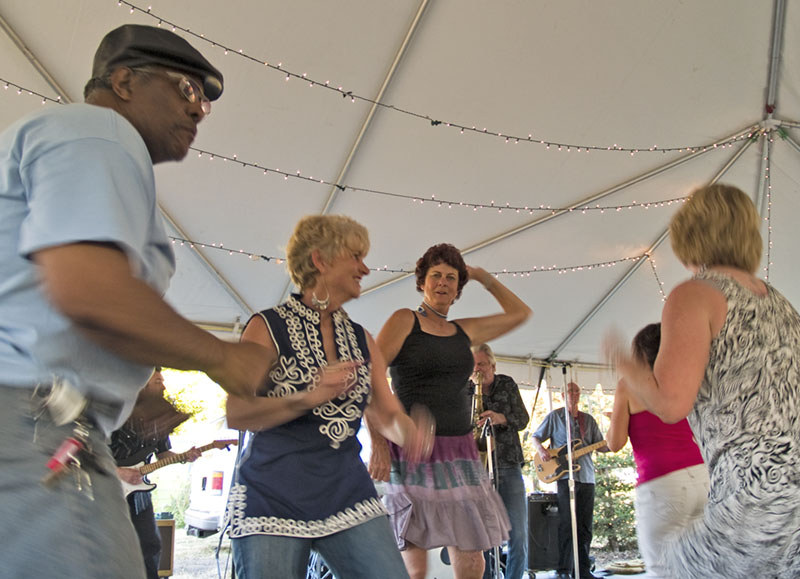 PHOTO
The next Delta Doo Dah event will be this Saturday's Summer Sailstice potluck picnic at Tiki Lagun Marina. For more info, and to sign up for the Doo Dah (it's free!), see www.deltadoodah.com.
In addition to last week's disappointing news that San Francisco is no longer being considered for the Finals of the 35th America's Cup — this writer is admittedly San Francisco-biased — AC fans were also treated to the exciting news of the official launch of what promises to be a formidable threat to Oracle Team USA's potential three-peat. As announced last Tuesday near London, Ben Ainslie Racing will mount an English challenge for the Cup with a reported budget of around £80 million ($136 million). Coming as a surprise to absolutely no one, five-time Olympic medalist (with four golds) and AC 34-winning tactician Sir Ben Ainslie will be at the helm of both the campaign and the boat. If initial impressions prove accurate, OTUSA will more than have their hands full competing against BAR.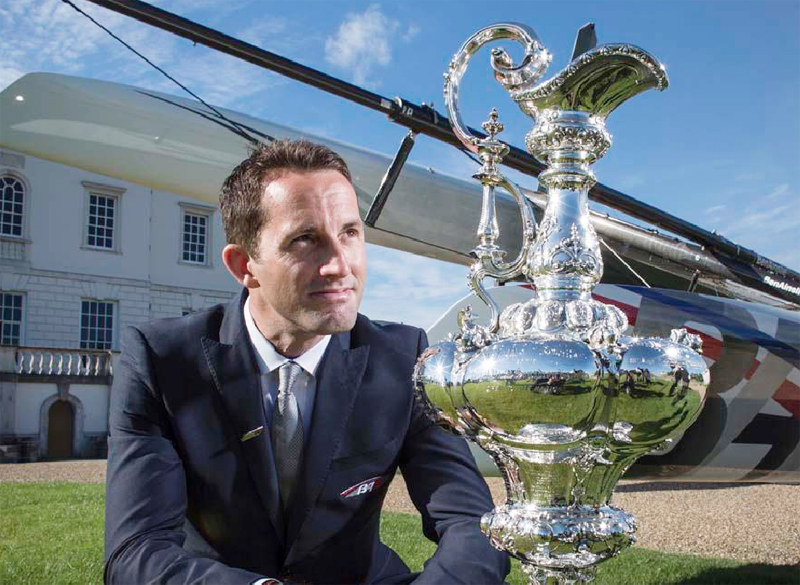 Unsuccessfully campaigning for the America's Cup has been a part of English culture since losing the very first Cup on their home waters back in 1851. The English having been effectively the Buffalo Bills of America's Cup competition for the better part of two centuries, the desire to win the Cup strikes a chord in the heart of every English sailing fan after sixteen unsuccessful challenges. Sir Charles Dunstone, Chairman of BAR's Board explains, "This campaign is about righting a wrong. We have never won it. We have an amazing maritime history. The Cup has to come home, we have to do that."
Ask any America's Cup skipper or campaign CEO the key to success, and they will all tell you the same thing; surround yourself with the right personnel. While designers, engineers and shore crew from OTUSA, Artemis, Luna Rossa and more are reportedly jumping ship to BAR, the British syndicate has gone even one step further. BAR has 'upped the ante' by recruiting the world's leading race car designer to help them win the Cup: Adrian Newey. In discussions with Newey, who is a 10-time Formula 1 Constructor's Championship-winning designer and current Red Bull F1 Chief Technical Director, BAR has aligned itself with an incredible wealth of knowledge in both aerodynamics and hydraulics. Not to mention… Red Bull money. This campaign will be an exciting one to follow. Stay tuned.
Also in AC35 news, there's been a lot of competitive banter lately from OTUSA's Russell Coutts and Jimmy Spithill towards Emirates Team New Zealand, predicting that ETNZ will not return to America's Cup racing because of the high cost of entry. Today, however, Grant Dalton put any such questions to rest, saying directly that there is nothing in the new protocol that scares ETNZ, and that they are in the best financial shape ever going into an AC campaign. You can watch the press conference below.
In the Friday 'Lectronic we made a major blunder by identifying Robert Maxwell as the owner of Mari-Cha III and Mari-Cha IV, both of which raced in the Pacific Cup. We want to thank Greg Swart and others for pointing it out that it was actually Robert Miller who owned the two great yachts.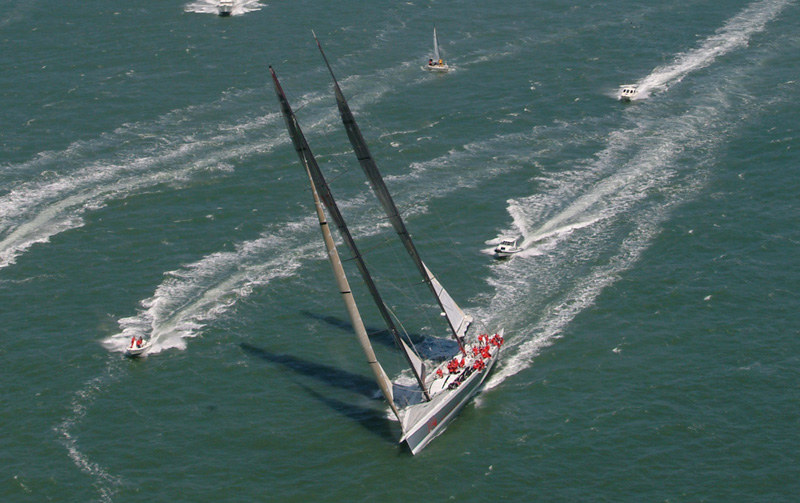 How could we have made such a blunder? It was easy. 1) We'd gone into the Time Machine at midnight when our mind wasn't too sharp, and 2) Maxwell and Miller both loved boats, they have the same first name, and they share the same first letter of their last name. How could we not confuse them?
In all other respects, they were very different. Maxwell escaped Nazi occupation in Czechoslovakia, fought with the British Army, became a member of Parliament, built up a massive media empire, lived flamboyantly, sued frequently, and disappeared off his beloved 180-ft motor yacht Lady Ghislaine in the Atlantic in 1991 under suspicious circumstances. Some say it was suicide, others say he was murdered. Following his death, it was found that he'd looted hundreds of millions of dollars from his companies' pension funds, and his business empire collapsed.
Miller, on the other hand, was born in Quincy, Massachusetts, the descendant of several Mayflower passengers, and notes that his ancestry includes Henry II Angevin, Louis IV the Carolingian, and William, King of the Scots. Five years after attending Cornell School of Hotel Management, he co-founded Duty Free Shops, starting with the exclusive concession to duty free shopping in Hawaii and Hong Kong. It was the first step on the road to becoming a billionaire.
While Maxwell had sons, Miller had three beautiful daughters with his Ecuadorian wife Marie Chantal, after whom his greats were named. In society, the daughters were known as 'The Miller Sisters', and all married well. Pia married Christopher Getty, grandson of Jean Paul Getty; Marie-Chantal married Pavlos, Crown Prince of Greece, and is known as the 'Crown Princess of Greece' and also 'Princess of Denmark'; and Alexandra married Prince Alexander von Fürstenberg.
Miller, now 80, became a British citizen and is based out of Hong Kong. But as you might expect, he has residences around the world.
We hope we've cleared that mess up.
Receive emails when 'Lectronic Latitude is updated.
SUBSCRIBE