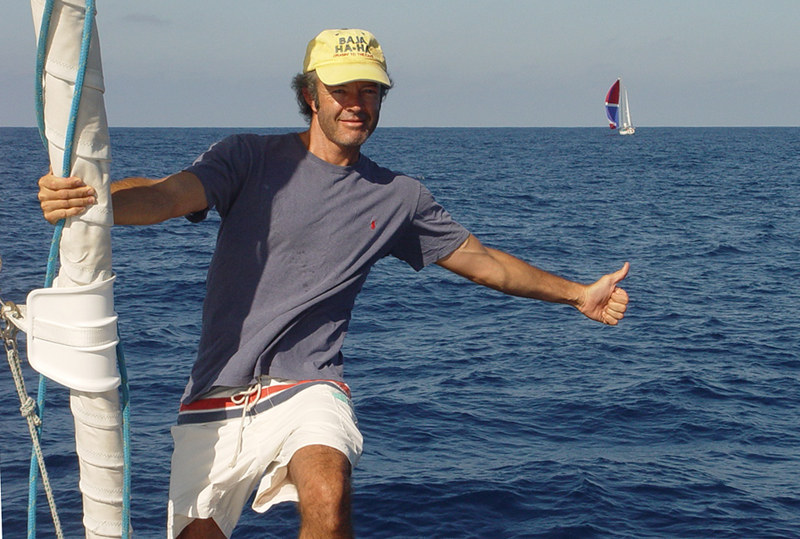 When Nathan and Naomi Beckord headed south with the Baja Ha-Ha last fall aboard their Sausalito-based Islander 36 Hurulu, they had no intention of voyaging beyond Mexican waters. "We'd budgeted for only a seven-month sailing sabbatical," explains Nathan.
But after hanging out at La Cruz with a flock of cruisers who were about to head west to French Polynesia, they found themselves caught up in Pacific Puddle Jump fever. Soon they were itchin' to get out to those fabled isles, but they did not want to deal with getting their boat back to California. As Nathan explains, "Fate stepped in and provided the answer" to their predicament, when they got to know the crew of the Venice (CA)-based Jeanneau 45 Apple. Owner Mike Lipscombe, a filmmaker, and his girlfriend Veronica Coassolo, an up-and-coming recording artist, offered the Hurulu crew a ride to paradise, and, as Nathan reports, they had a spendid crossing.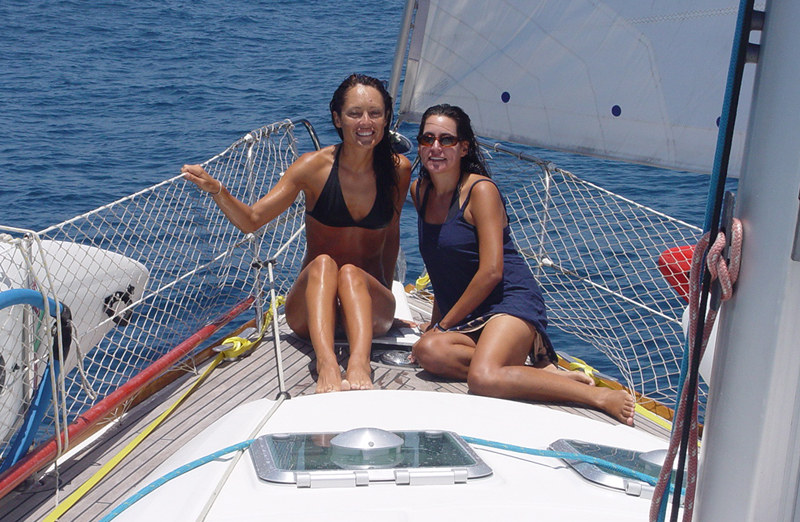 "By the 10th night we were in the groove, and spent day after day flying the spinnaker in 8-12 knots of wind, trying to catch fleet leader Bravado," (skippered by former Whitbread Round the World captain Ewout Mante). Other boats in this 'first wave' of Puddle Jumpers included Love Song, Carinthia, Avatar, Milonga and Hypnautical. As Apple approach her Marquesan landfall, Nathan recalls, "The smell of land was amazing — a mixture of bougainvillea, citrus and earth.
"Overall it was a fun crossing — much easier than I had imagined — and a nice way to break up our Mexican sabbatical. I just wish there was a way to bring Mexican prices — and street tacos — here to Polynesia." He and Naomi will explore the islands for a few more weeks before jetting back to Banderas Bay to retrieve Hurulu and begin the bash back home.
On April 4, the French-flagged 47-ft Colin Archer-designed Tanit, bound for Kenya and 500 miles off the Somali coast, was seized by Somali pirates who took the yacht's five passengers — two couples and a three-year-old boy — hostage. The French Navy has steadfastly refused to negotiate with pirates in the past, and this morning reaffirmed their committment to that policy by storming Tanit. One of the hostages and two pirates were killed in the raid, with three other pirates arrested. There's no word on the identity of the slain hostage, other than it wasn't the child.
In the meantime, negotiations are continuing for the release of the captain of a U.S.-flagged cargo ship that was boarded by Somali pirates on Wednesday. The crew of the ship retook control of the vessel, but the captain was taken hostage as the pirates fled.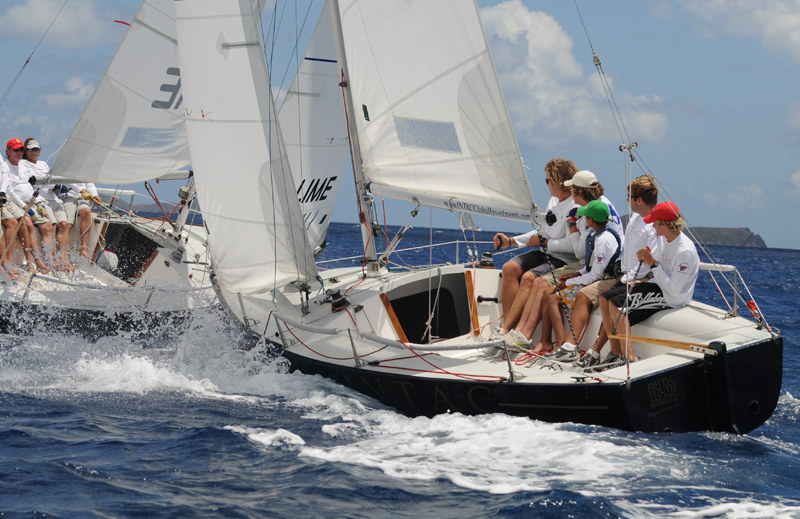 It's tough work, if you can get it, but sometimes a Racing Editor is forced to take one for the team and travel to far-flung destinations in order to track down Northern California sailors who venture beyond our region. Faced with the daunting prospect of a massive climate and culture differential, we headed down to the British Virgin Islands late last month for six days of sailing that culminated with the three-day B.V.I. Spring Regatta, April 3-5. As it was this particular editor's first trip to the event — or any Caribbean regatta, for that matter — we were curious to see just what about it could draw 113 boats. We're still trying to digest it all, like our parting roti plate, so we'll have to get back with you on that in the May issue of Latitude 38. But what we can tell you in a nutshell is that the air temps in the 80's, water temps not far behind, breeze in the 8- to 16-knot range, rockin' parties with as much gender balance as a university athletic program, and solid race management must all play a part.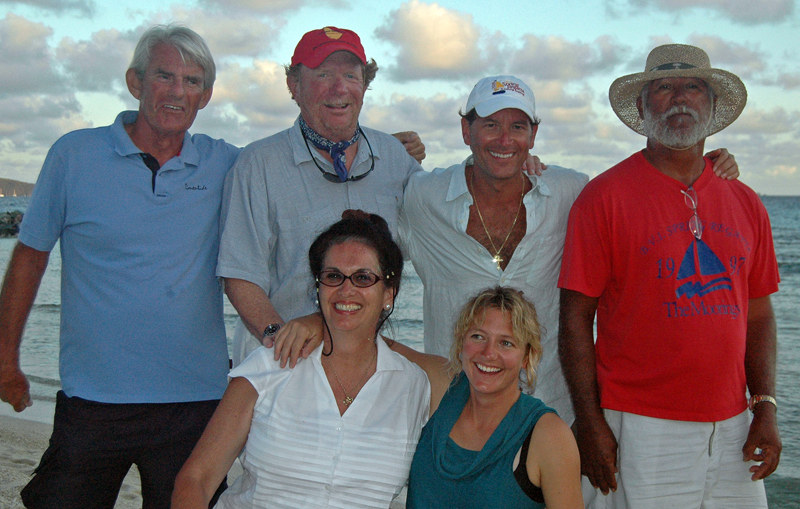 As far as the Nor Cal folks who made the trip, there were handful; most notably, Corinthian YC's Justin Barton, who clinched the regatta's largest division — the 18-boat Bareboat A — with a chartered, deep keel, Benteau Oceanis 473, in the final race. Barton and crew won a three-way tie-break for first place, after five races.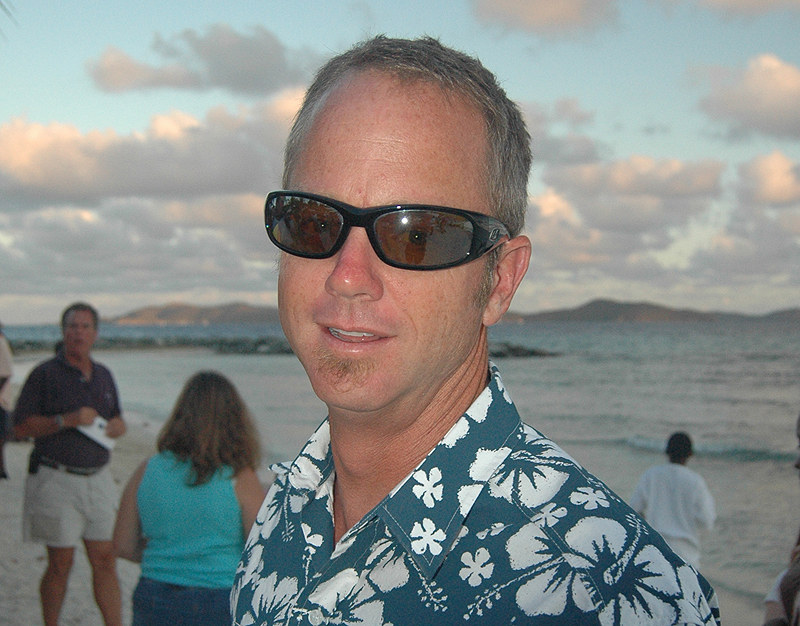 Santa Cruz' Brent Ruhne was down there sailing on Jim Mitchell's Racing A-winner, the electric-blue R/P 52 Vincitore, which you may remember tearing around the Bay at last year's Rolex Big Boat Series.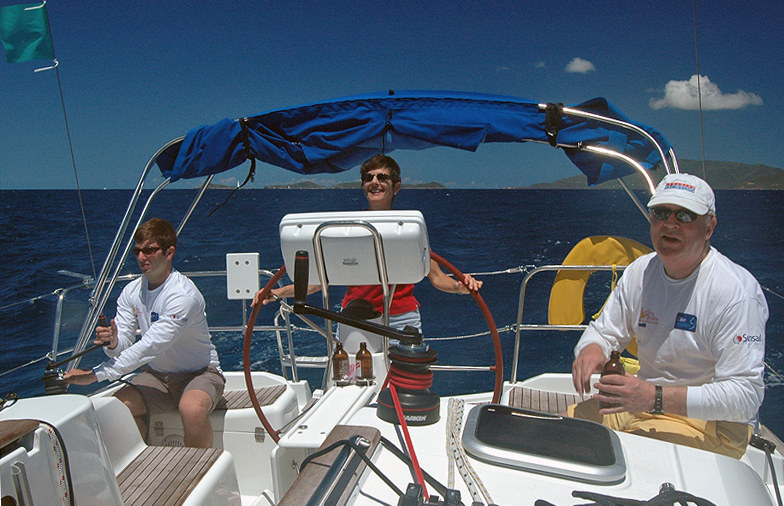 The nice thing about being down there and not having our photo boat to drive, was that we actually got to do a little sailing. With journalists from North America, Latin America, Europe and the Caribbean all in attendance, Sunsail decided it might be fun to see us duke it out on the race course in matching Jeanneau 362s for both the regatta and the three days of sailing in the B.V.I. Sailing Festival which preceeded it.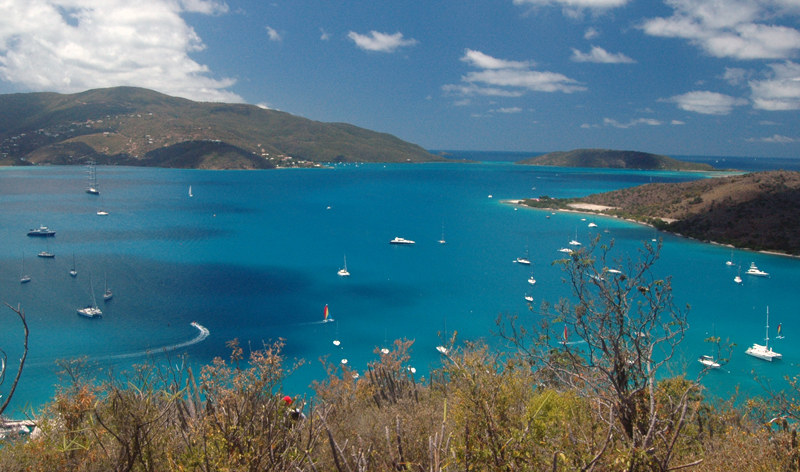 The festival comprised a race from Tortola around Salt and Cooper Islands to port, the Dogs to starboard and a finish off the Bitter End YC in Virgin Gorda's North Sound, then a lay-day with an optional race around Virgin Gorda, finishing up with a race back to Nanny Cay the following day. While everyone was trying to sail as fast possible, no one was sweating the small stuff, and for those who chartered for the regatta, it made for a really balanced one-week trip.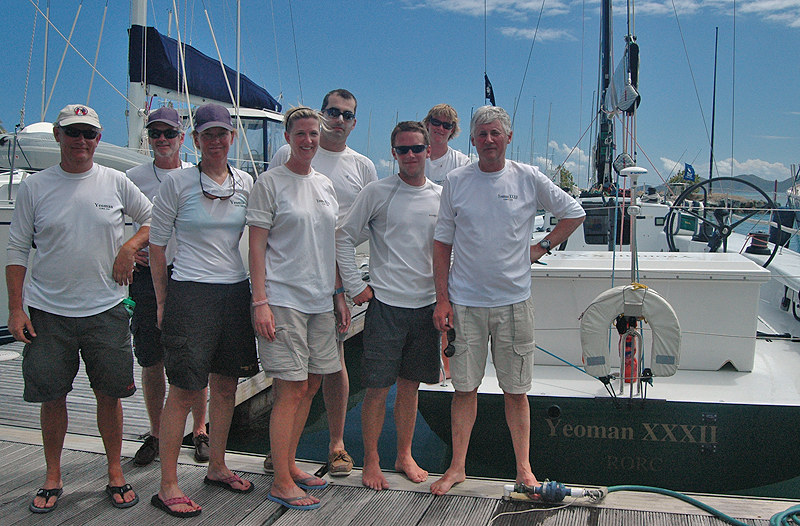 We were lucky enough to meet up with Mill Valley's Ashley Perrin who, before she heads off to Antarctica in September (that's a story for another day), is keeping busy as the boat captain for Royal Ocean Racing Club Staff Commodore David Aisher's stable — represented in this year's Caribbean regattas by his Rogers 46 Yeoman XXXII. We were invited aboard for the Spring Regatta's final day of racing after four members of the crew — all in the Royal Air Force — were forced to return home for work. Apparently, we replaced a couple grinders. Despite not doing much for the boat's performance, we were pleased to give the crew a good chuckle as we feebly struggled with the pedestal's recommended gears or tapdanced on the 'engage' buttons.
If you've never been down for the B.V.I. Sping Regatta, definitely give it a look. It's easy to make a vacation out of it, and spend some time relaxing. While the walking missive seemed to be, "no one's taking the racing seriously," we didn't find that to be entirely true. People were sailing hard, but never at the expense of pursuing fun with an equal amount of vigor. With bonafide windward/leewards and non-stop regatta support, the racing urges were sated too. For full results, more photos and reports check out www.bvispringregatta.org.
Receive emails when 'Lectronic Latitude is updated.
SUBSCRIBE