'Save the Island Pigs', Cry Some Environmentalists
April 13 - Channel Islands

There's a big problem at Santa Cruz Island, the largest of the Channel Islands. Feral pigs are threatening the Santa Cruz Island fox and other endangered species, and are tearing up archaeological sites, native plants, and causing erosion. As a result, the National Park Service, which administers the eastern part of the island, and the Nature Conservancy, which owns the rest, are paying $5 million to have Prohunt, a New Zealand company, eliminate every last one of the several thousand pigs. Domesticated pigs were introduced to the island in the 1880s, and those that escaped turned feral. Getting rid of the pigs is no small job. It's expected that it will take 10 hunters more than two years to do the job - even though they'll be shooting from helicopters as well as using tracking dogs and traps. The money will come from the proceeds of a lawsuit against the Montrose Co., which dumped DDT into the Santa Barbara Channel decades ago, supposedly setting off what some claim was a complex chain of events that necessitates the killing of the pigs.

Not all environmentalists agree that the pigs need to be killed, of course, so the Channel Islands Animal Protection Association started protests on Monday about the same time the shooting started out at the island.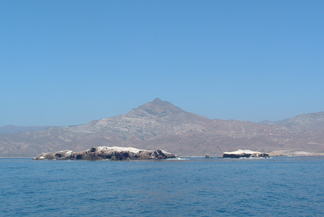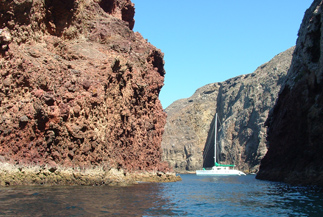 Photos Latitude/Richard