Photos of the Day: Baja Ha-Ha
November 10 - Cabo San Lucas, BCS
This final report on Baja Ha-Ha 10 was sent from aboard the committee boat using via the Globalstar satellite telephone
system:
As you read this, Baja Ha-Ha 2003 - the tenth annual cruisers' rally from San Diego to Cabo San Lucas - has drawn to a close. These images give us a sampling of the
event's final days.
Winds were light but steady for the 6 a.m. start of Leg Three, which began at Bahia Santa Maria, and the breeze built during the day. The final night at sea was a glorious one, with a nearly full moon above and balmy temperatures that required only T-shirts and shorts for night watches.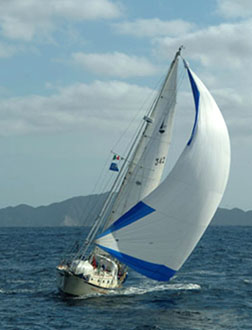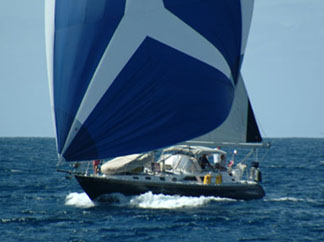 Once at Cabo San Lucas, hundreds of Ha-Ha'ers descended on Squid Roe for the traditional 'we cheated death again' dance marathon. The following day, Friday, crews chilled out at the Ha-Ha beach party, held at Mango Deck this year. And the event closed Saturday night with a lighthearted awards ceremony, hosted by Marina Cabo San Lucas and Tecate beer.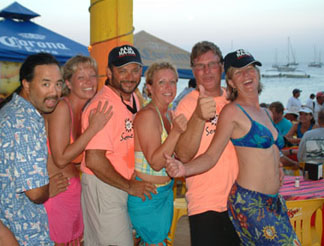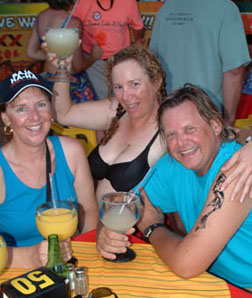 Check the Baja Ha-Ha Web site, www.baja-haha.com, in the coming months for details on next year's event (usually put together sometime in May).