---
---

Mystery Photo of the Day

September 5 - The Deep Blue


(Click on the photo to enlarge it.)
© 2007 Jennifer Sanders and Gregg King

Today's Photo of the Day is of one of the 'dangers of the deep'. Can you identify it? Even more important, do you know how to treat the wound it might cause? If not, check out the October 1 issue of Latitude.

The photo is courtesy of Jennifer Sanders and Gregg King of Coco Kai, the 65-ft Long Beach-based French schooner that the couple and Coco, Jennifer's energetic eight-year-old daughter, sailed in last fall's Ha-Ha. The trio continued south, then put the boat on a mooring at Land & Sea Marina at Golfito, Costa Rica. The price was right - $6/day, including looking after Ducky, the boat's dog. Gregg will be flying back to the boat next week to get her ready for the upcoming season, during which they expect to cruise to Ecuador.

- latitude / rs
---
Steve Fossett Missing on Routine Flight
September 5 - Minden, Nevada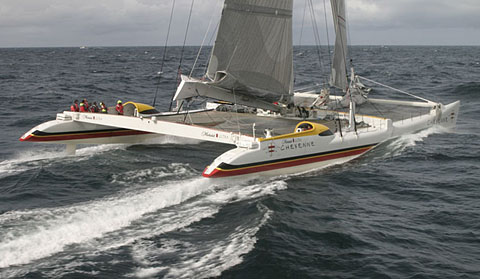 Steve Fossett, who's set 23 sailing records, was reported missing Monday when he failed to return from a routine solo flight.
© 2007 Henri Thibault
Millionaire thrill-and-record seeker Steve Fossett was reported missing Monday when he didn't return from a routine solo flight in a light plane. Fossett piloted the single engine Citabria Super Decatholon from Barron Hilton's Flying M Ranch in Nevada Monday morning and, when he hadn't returned as scheduled that afternoon, a search was launched.
So far, the Nevada Air National Guard, the Civil Air Patrol and the Fallon Naval Air Station have grid-searched over 7,500 square miles with 14 planes. No sign of Fossett's plane have been found but searchers are holding out hope as the plane's EPIRB-like device that automatically emits a signal after a rough landing has not been activated. Searchers will focus on a 600 square mile stretch today.
Steve Fossett has made a career of setting records - he holds 115 of them - but sailors may remember him best for his 2004 record-setting run (58 days 9 hours) around the world on his 125-ft maxi-cat Cheyenne (formerly PlayStation), as well as the 22 other sailing records he set (11 of which he still holds).
- latitude / ld
---
Ad: Help Wanted at Glacier Bay
September 5 - Cyberspace
Glacier Bay, a well recognized leader in the clean technology arena, is looking for assemblers to work on our OSSA Powerlite line. This product is bringing a revolutionary approach to boat propulsion. Please see our website at http://www.ossapowerlite.com for more details. Please email resumes.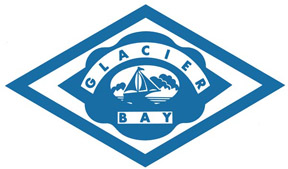 ---
Hurricane Henriette Blasts Cabo
September 5 - Cabo San Lucas
Heavy rains and winds up to 120 mph lashed Cabo San Lucas yesterday as Hurricane Henriette crossed the tip of the Baja Peninsula and marched into the Sea of Cortez. It is expected to make landfall on the mainland, south of Guaymas this afternoon.
Fortunately, sources in Cabo report little serious damage. "Within hours of the strong winds passing yesterday afternoon, things were already getting back to normal," said Norma Flores of the Cabo Marina.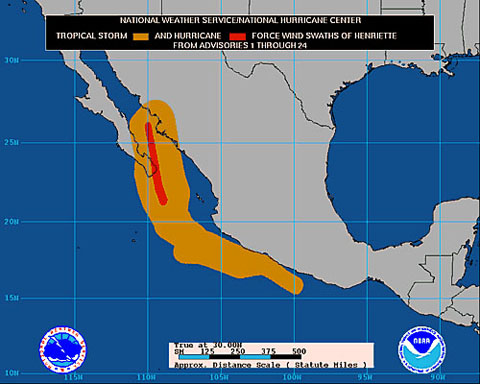 Henriette is expected to hammer the Mexican mainland this afternoon.
Image Courtesy NOAA
© 2007 Latitude 38 Publishing Co., Inc.
Henriette's arrival, however, was the latest of several stormy assaults on Mexico during a record-setting year. On the same day, the category-five Hurricane Felix battered the Nicaraguan coast of Central America, packing sustained winds of 160 mph, with higher gusts. Just two weeks earlier Hurricane Dean, also a cat five, slammed into Mexico's Caribbean coast after battering a number of Caribbean islands and inflicting 30 deaths.
During the 90 years that accurate storm records have been kept, there have only been 30 category-five storms. This is the first time that two C-5 storms have ever made landfall in the same area during the same year.
- latitude / at
---
Kaboom!
September 5 - Panama City, Panama
The sound of explosives taking out a hillside yesterday marked the beginning of the $5.25 billion project that will allow the Panama Canal to accept supersized ships. A five-mile bypass on the Pacific side as well as two new sets of larger locks means that the Canal will be able to accommodate ships that carry 12,000 containers, almost 2.5
times the current 5,000 container maximum. The original locks were 1,000 feet by 110 feet, and 39 feet deep. The new ones will be 1,400 feet by 180 feet, and 50 feet deep. One of the cool things about the new locks is that 60% of the fresh water will be recycled, as opposed to the old locks, where all the water is lost. The Canal improvements are expected to be completed by 2014, in time for the 100th
anniversary of the Canal.
No mention was made of a possible dry land bypass of the Canal for recreational boats.
- latitude / rs
---
Ha-Ha Deadline Looming
September 5 - Ha-Ha World Headquarters
If you've been planning to do the Baja Ha-Ha this year but haven't sent in your paperwork yet, you'd better kick it into high gear as the deadline for applications is September 10 - that's Monday, folks! And remember that Ha-Ha Honcho Lauren Spindler has put a 200 boat limit on this year's event, so you don't want to linger any longer.
To get your entry pack, send $20 to Baja Ha-Ha, 401-F Miller, PMB 140, Mill Valley, 94941. For more info on the Ha-Ha, or to see the complete entry list, visit www.baja-haha.com. The most recent entries are:
128) Welcome Passage / Sceptre 41 / Don Rosenthal / Tiburon
129) Befana / Randy Hough / Port Moody, BC, Canada
130) Libre Sin Trabas / Beneteau 373 / Mark Johnson / Los Angeles
131) QuickStar / Beneteau 46 / Peter Bruckmann / Kamloops, BC, Canada
132) Both/And World / Catalina 42 / Kevin Collins / San Diego
133) Heavenly Star / Hay Gemini 3000 / Monte Cottrell / San Diego
134) Sea Ya / Sea Wind 1000 / Joe Weathers / San Diego
135) Alaya / Westsail 32 / Robert Anderson / Kalispell, MT
136) Kiapa / M&M 52 cat / Peter Wolcott / Kapaa, HI
137) Windswept / Irwin 43 / Scott Karlin / Newport Beach
138) Blarney4 / Beneteau First 42 / Chris Maher / Alameda
- latitude / ld