McNeil and Rutherford to Restore Victorian Classic
December 15 - Newport, RI
Launched in 1885, the 133-ft schooner Coronet is considered to be the last-remaining grand yacht of the Victorian era. For decades, nautical history aficionados have been hoping to miraculously find the funds and expertise to restore her to her former glory.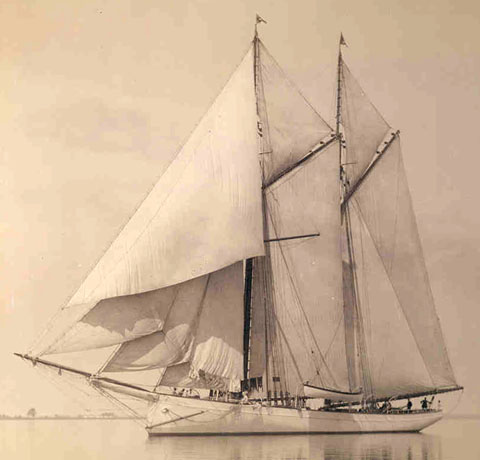 That minor miracle has just happened, as Bay Area biotech venture capitalist Bob McNeil (and a group of unnamed others) officially took ownership of Coronet at a ceremony in Newport Wednesday, with intentions of completely restoring the famous schooner to her former glory. She was previously owned and stored at the International Yacht Restoration School (IYRS) in Newport.
Jeff Rutherford of Rutherford Boat Works, who has successfully refurbished at least two other McNeil classics, the 1911 Herreshoff P class sloop Joyant and the 1901 steam yacht Cangarda, will oversee the massive Coronet refit, spending three weeks a month in Newport for the foreseeable future.
Total cost of the restoration is estimated to be between $12 and 15 million. When completed, however, McNeil intends to sail her actively internationally. See the January issue of Latitude 38 for a more in-depth story.
- latitude / aet