News from La Paz
November 8 - La Paz, BCS
Sadly, the La Perla department store, one of La Paz's more famous historic landmarks, was completely gutted in a massive fire on October 11. Shortly after the store opened at 10 a.m., sparks from a welder on the roof ignited merchandise on the second floor. It didn't take long for the blaze, which burned for 10 hours, to spread throughout the entire store, destroying 80% of the fixtures and merchandise. Thankfully, no one was seriously injured. The 150-year-old stone structure is still standing, and Grupo Ruffo, which owns the store, announced that all 175 displaced employees will be offered positions in one of the company's other businesses - such as the CCC grocery stores, a Chevrolet dealership or computer store - until the department store is rebuilt, which will take upwards of 18 months.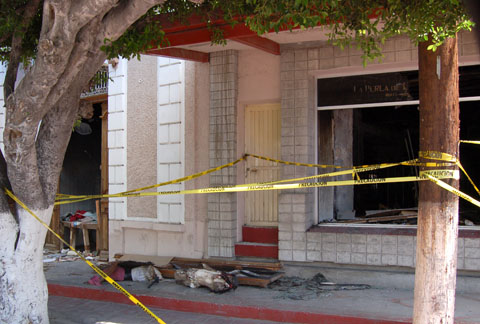 La Perla was gutted by fire last month, but the owners say they will rebuild.

Anyone entering La Paz Bay will likely notice some activity on El Mogote, the peninsula directly across from La Paz. Paraíso del Mar has begun construction of a large planned community on the tip of the peninsula, which will eventually include luxury homes, a golf course, and a marina. The company received the go-ahead last week to build a 500+ slip marina, though representative Tom Henson said they plan to only build 20 or so slips to start. As demand rises, they will add on to the existing structure with residents receiving priority. Construction of the marina, which will be located near where an abandoned hotel currently sits, will begin soon, according to Henson, and should take about 18 months to complete. The development will offer a low-cost ferry service from the Malecon to El Mogote so everyone can still enjoy the beaches which, by law, must remain public.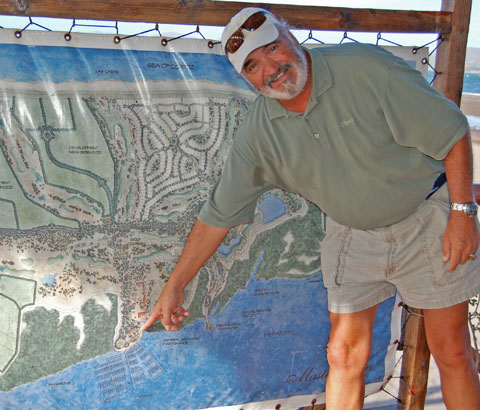 Tom Henson points out where the new marina will be built in the exclusive Paraíso del Mar planned community on El Mogote.

Visitors to Baja this fall may be pleasantly surprised to see the lush greenery provided by this summer's heavy rains. Though the rains wreaked havoc on many communities, the after-effect is stunning. But now that the showers have stopped, the plants will begin to brown quickly, so hurry if you want to see some of the most gorgeous scenery we've ever witnessed in Baja. If sailing there isn't on your schedule, Alaska Airlines has just added direct service from LAX to La Paz, so now there's no excuse.
- latitude / ld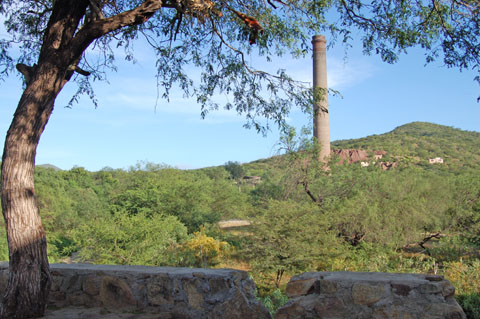 Baja's landscape is usually more desert-like, but at the moment looks more like Hawaii.
Photos Latitude/LaDonna