Photos of the Day
July 24 - Porto Venere, Italy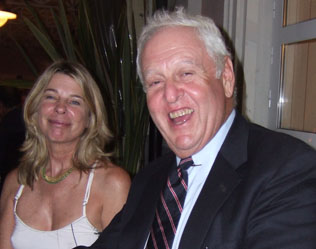 Photo Latitude/Richard
Today's Photo of the Day is of Bob Tobin of New York, with his lady friend Lisa, as seen dining in Porto Venere, Italy, for the launch of Tom Perkins' Maltese Falcon. Why is Tobin smiling? We think it's because he's a man who already has his coffin - and has fond feelings for it. Wha? It's because the coffin was made from the wood removed from his 1914 Fife-designed 94-ft Sumurun when the cockpit was rebuilt during a recent seven-month refit. Tobin wasn't about to have the historic wood thrown into a dumpster.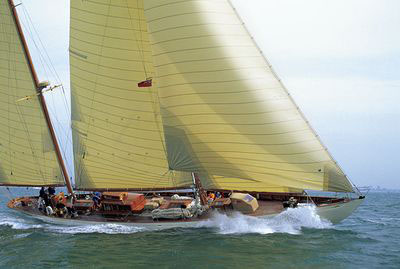 As you can see from the accompanying photograph, Sumurun is a spectacular yacht. And Tobin must not be a slouch of a sailor, for he and his boat corrected out first in the '97 Rolex Transatlantic Race. Following victories at Antigua Sailing Week and other events, she was the winner of the Classic division in last year's Rolex Transatlantic Race - which was a wicked one for even yachts such as the 144-ft Mari-Cha.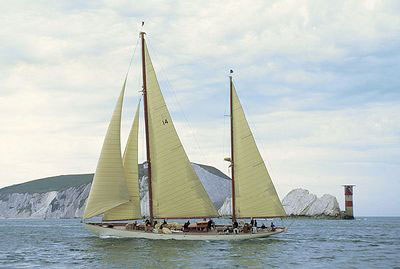 Tobin has owned the gorgeous Sumurun for about 25 years. A chance meeting had brought them together. He was at the Cannes Film Festival one year and decided he'd rather stay on a yacht than in a hotel. If we heard him right, that yacht was Sumurun, and he ended up buying her.