Requests for Baja Ha-Ha Race Packets Doing Well
May 17 - Tiburon
When we asked Baja Ha-Ha Honcho Lauren Spindler how the requests for Ha-Ha entry packets were doing, she sent the accompanying photo and said, "Since the announcement of this year's Ha-Ha, requests have been coming in at an average of three a day, so it looks like it might be another good year."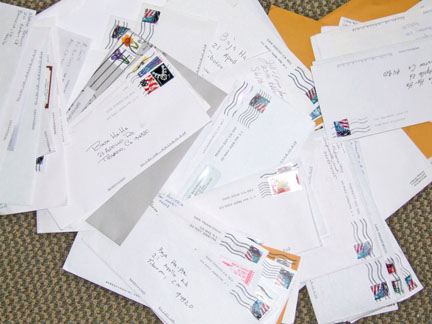 The Ha-Ha, of course, is the 750-mile cruiser's rally from San Diego to Cabo San Lucas, with stops at Turtle Bay and Bahia Santa Maria. This year will be the 13th running, and it will start on October 30. If anyone is interested in getting an entry packet, they should send $15 to Baja Ha-Ha, Inc., 21 Apollo Road, Tiburon, CA 94920. The packets will be sent out in about a month.
"I'd like to remind everyone that we'll be hosting a Ha-Ha preview at Two Harbors, Catalina, on August 12. It will be a super casual event, with some sundowners, a presentation of images from previous Ha-Has, and a Q&A."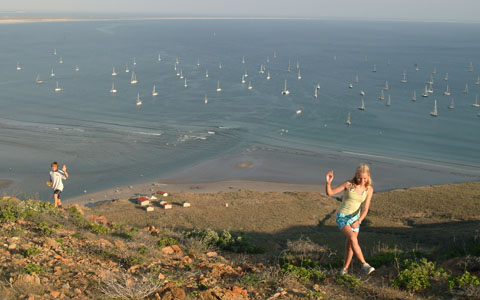 Marina and her brother from the Santa Barbara-based Beneteau 51 Ohana climb the hills at Bahia Santa Maria during the second stop of last year's Ha-Ha.