Pirate Captain Announces His Crew
September 2 - Southampton, UK
Paul Cayard, skipper of yet-to-be-launched Black Pearl, the U.S. boat competing in the 2005-06 Volvo Ocean Race, announced his team yesterday. The Pirates of the Caribbean represent seven countries and contains four past winners of the race. The Pirates lineup is Cayard (USA, skipper), Julian 'Jules' Salter (GBR, navigator), Freddie Loof (SWE, watch captain), Rodney Ardern (NZL, watch captain), Dirk de Ridder (NED, trimmer/driver), Nigel King (NZL, trimmer/driver), Craig Satterthwaite (NZL, trimmer/driver), Justin Ferris (NZL, bowman/trimmer/driver), Curtis Blewett (CAN, bowman), Jerry Kirby (USA, bowman), and Justin 'Juggy' Clougher (TAS, bowman). Collectively, the group has 12 Volvo Races, 20 America's Cups, and 6 Olympic games between them. Per the race rules, only 10 of the 11 Pirates will sail on each leg, with rotations planned primarily between bowmen.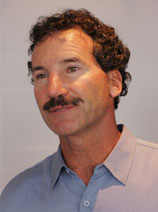 Skipper of The Black Pearl, Paul Cayard
Photo Courtesy www.volvooceanrace.org
"For this campaign, it was important to start with an experienced group," said Cayard. "We are the last team to hit the water so we don't have a lot of time to train. We will be counting on experience to help make up ground on all the other teams."
See the current issue of Latitude 38 for an overview of the upcoming Volvo Race, or go straight to www.volvooceanrace.org. Just 64 days 'til the start!