San Francisco's Coates Cleans Up at Key West 2005
January 21 - Key West, FL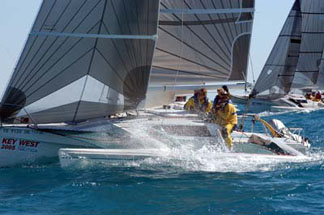 Photo Jack Hardway
Key West 2005, presented by Nautica, which started the week with very strong winds, has seen those breezes go light. Yesterday's racing started with 14 knots, but before it was over, the wind was light and extremely fickle. One boat at the head of its pack dropped to 24th place.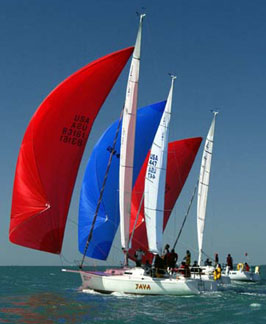 Photo Jack Hardway
But with one day still to go, San Francisco's Thomas Coates and Masquerade, with three victories in eight races, have sewn up the J/105 class. They were also boat-of-the-day in the nearly 300-boat fleet on the windy first day.
Deneen Demourkas of Santa Barbara continues to lead the Mumm 30s with Grooverderci.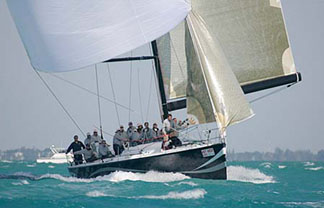 Photo Tim Wilkes
Hasso Plattner, from Northern California some of the time, leads the Farr 40s. Plattner is driving while Russell Coutts is helping out.
We'll have a detailed report on Key West 2005 in the February 1 edition of Latitude 38.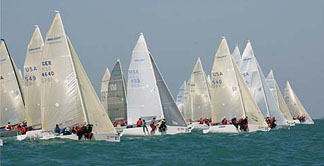 Photo Tim Wilkes