Remote Control Everything
December 8 - More from South of the Border

While in Mexico, we've learned that remote control seems to be taking over much of the sailing world. For example, Paul Biery of the Emeryville-based Catana 431 cat New Focus showed us a black box that allows him to control the steering and all engine controls of his boat. "I love it because it allows me to dock my cat myself." The only down side is that the black box, plus the installation of fly-by-wire gear, is not cheap.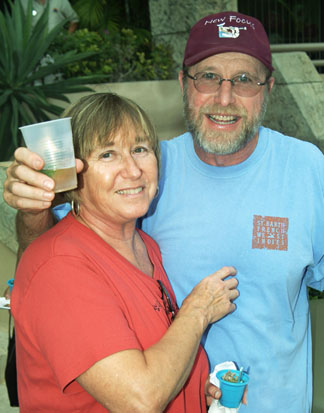 Paul and Karen of New Focus
And then Frank Nitte and Shirely Duffield, who did the 2003 Ha-Ha with their Islander Freeport 36 Windsong, told us that the Opequimar Boatyard in Puerto Vallarta has a huge new Travel-Lift that is also remote controlled. Rather than driving the Travel-Lift, the worker controlling it walks alongside with the control box. Frank and Shirely know all about this because they're having their 36-footer prepped, sprayed with four coats of primer, and sprayed with four coats of Imron, for just $2,200 - that includes the price of the paint! They are using 'Juan The Painter', although a fellow named David is also supposed to be excellent.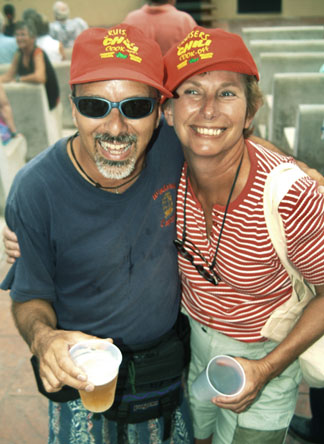 Frank and Shirley of Windsong
Photos Latitude/Richard