Photos of the Day
October 27 - San Diego
One hundred twenty-five boats checked in yesterday at the Cabrillo Isle Marina in San Diego for the tenth annual Baja Ha-Ha rally to Cabo San Lucas, representing a 15% increase over the highest number ever before to sail in the 'nothing serious' event. The smallest boat to sail is a 27-footer, the largest are four 65-ft monohulls.
The start will go forward as planned this morning, although some entries will start late, as they are still waiting for crews to arrive. With many flights canceled over the weekend and I-5 intermittently closed, folks are still scrambling to find a way to get to San Diego. Some are waiting at airports, hoping to get a stand-by seat, hoping no more flights will be canceled; others are arriving by train.
Light winds are expected for the first day or two of sailing. We expect to bring you daily photos, to arrive via Globalstar satellite phone. Unfortunately, due to the evacuation of helicopters normally used for photography, and low visibility, we will not be able to take aerial photos of the start this year.
The crews will be glad to leave the smoke behind as they head out to sea; people are walking around wearing face masks and boats and hotel swimming pools are covered in ash. Schools are closed today, and workers are being asked to stay home to leave streets and highways clear for emergency vehicles.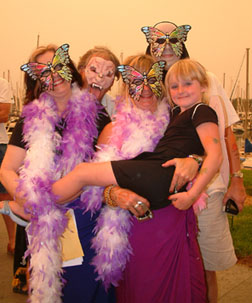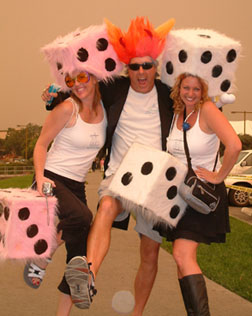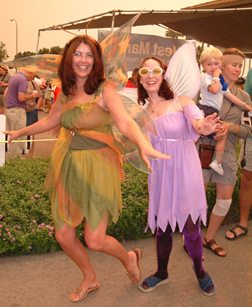 There's nothing wrong with our camera or your screen - that was the color of the sky yesterday in San Diego, at West Marine's Kick-Off Costume Party in the Cabrillo Isle Marina parking lot. The celebrants appear to be making the best of it, but will be glad to find some fresh air as they travel south and out to sea.
Photos Latitude/Andy