Photos of the Day: San Diego to Puerto Vallarta Race
March 1 - Puerto Vallarta, Mexico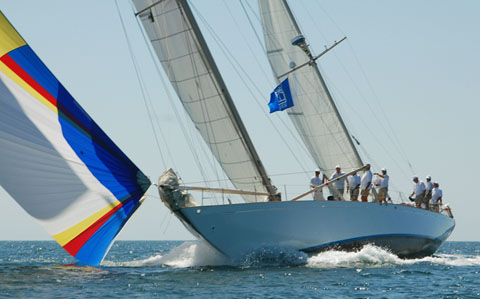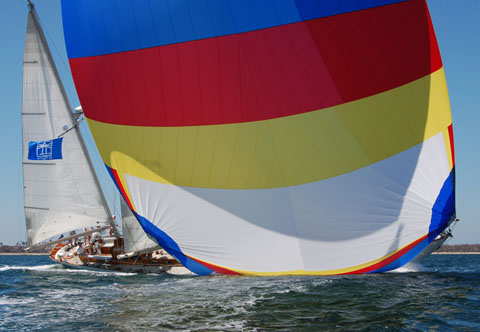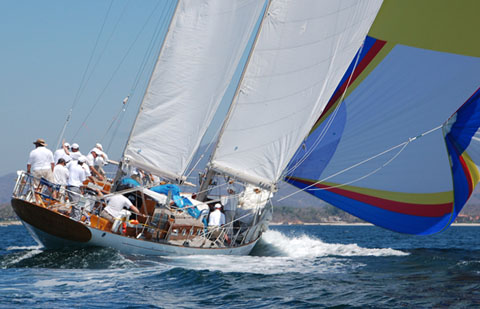 Today's three Photos of the Day are a sequence of Paul K. Scripps' spectacular 79-ft ketch Miramar, built in 1947, crossing the finish line off Punta Mita at the end of the 1,000-mile San Diego to Puerto Vallarta Race. It wasn't the most exciting Mexican race in the world, as the fleet was smaller than everyone had hoped for and the winds were so light that not even Doug Baker's wickedly fast Magnitude 80 was able to come close to the elapsed time record of 94 hours set by Roy Disney with his turbo-charged SC 70 Pyewacket. But watching the classic Miramar struggling to be able to point high enough to carry the chute across the finish line, in ideal weather conditions, was a sight to remember.
The fourth photo is of Jim Gregory's Richmond YC-based Schumacher 50 Morpheus crossing the finish line, not far from where Deepak Chopra is setting up his Mexican digs, on Tuesday morning. Morpheus had been a strong contender for class and fleet honors until she fell victim to very light winds.

Morpheous arrives at Punta Mita
Photos Latitude/Richard
For the most recent results, visit http://sdyc.org/vallartarace. Not all yachts have finished, including Dennis Conner's SC 70 Mongoose, which still has a chance to correct out near the top of the fleet.