Creative Mark Roundings
August 27 - San Francisco Bay
We saw some creative mark roundings last Saturday at San Francisco YC's Summer Keelboat Regatta on the Berkeley Circle. The leading boats in each class, such as Craig Healy's Etchells I Love My Wife (first two pics), rounded perfectly. Note that the wife-lovers ­ driver Healy, middle man Brodie Cobb and forward hand Dave Gruver - ease their main but keep the jib trimmed in to help blow the bow down. They hike the boat around the mark until it's flattened out, only then leaving the rail to set the spinnaker.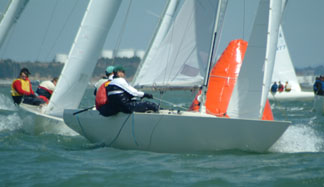 #1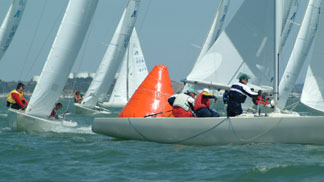 #2
A lot of other mark roundings weren't as proficient. Many boats underestimated the flood and came up short on the mark. Some of them bumped against it, wiggled their away around, did their penalty circle, and kept racing (picture 3).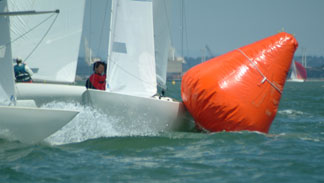 #3
A few boats hopelessly fouled competitors while hitting the mark, amassing so many penalty turns, they're probably still out there doing them (picture 4).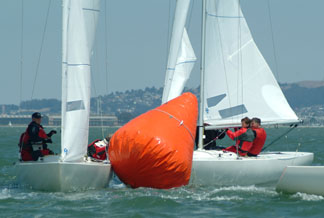 #4
Still others (pic 5) decided simply to sail away with the marks, which is a good trick if you're not doing well and hope to get the race abandoned. Just kidding, just kidding.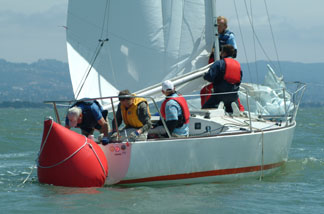 #5
Photos Latitude/Rob
For more on the Summer Keelboat Regatta, see the September issue of Latitude 38, due out Thursday, September 2.