Catalina Cat Trip Aboard Profligate?
June 27 - SoCal

We had so much response to our single mention of a 'shared expenses' offer to race aboard Profligate in the Santa Barbara to King Harbor (Redondo Beach) Race in August that the space went almost immediately. It got us to wondering if there might be any interest in a 'Catalina Cruising Cat trip' over a three-day weekend. We're thinking that everyone would gather in Long Beach at 10 a.m. on Friday, August 8, and we'd sail over to Avalon and either take a mooring or anchor for the night.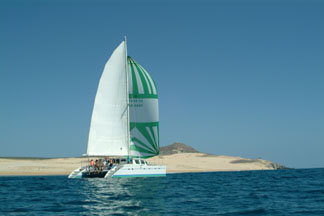 Want to drive a 63-ft cat? This would be your chance. Folks could explore Avalon that night and the next morning. In the afternoon, we'd either sail around the back side up the island, or up the front side, depending on the wind, and in any event end up at Two Harbors for the night. It's a great place to hike and we'd have a beach BBQ for the evening meal followed by a bonfire. As always, there would be live music and dancing ashore.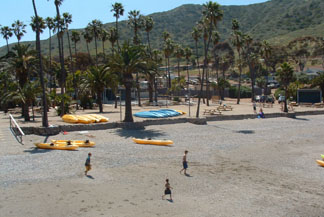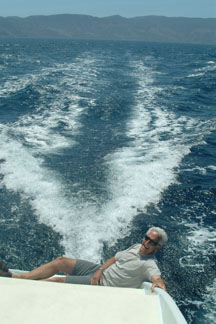 After more hiking opportunities on Sunday morning, at noon we'll set sail on what's usually a spinnaker run to Newport Beach. We should arrive by 7 p.m., in time to catch the 9 p.m. Southwest flight back to Oakland. It would be an activity-packed three-day adventure, with lots of sailing, lots of time to run around shore - a great three-day getaway. It would be a particularly good trip for couples, especially couples who have toyed with the idea of buying or chartering a catamaran. If anyone has any interest, email Richard.