Can You Believe It? Boat Reservations to Be Needed for the Med!
May 9 - Mediterranean Sea
Check out the following report that appeared in the April edition of England's prestigious Yachting Monthly magazine:
"'Book early!' is the message from the recently formed Société de Contrôle d'Accés à la Mediterranée, consisting of countries whose borders lie on the Med coast. The society plans to limit the number of pleasure vessels visiting the Med in an attempt to curb worrying levels of pollution and reduce levels of damage caused to the seabed by anchoring craft.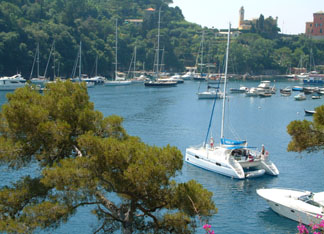 "The initiative was led by the Spanish and French governments, which have been concerned with overdevelopment of their coastal regions. Despite attempts to provide an environmentally sensible balance between available berthing and the requirements of visiting craft, demand continues to outstrip supply as more and more privately owned boats pour into the Med each year.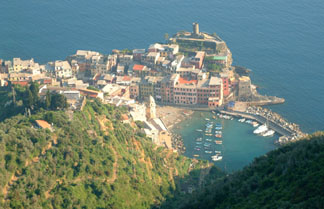 Photos Latitude/Richard
"Having raised the matter with their EU partners and found an almost-unanimous accord, representatives from Spain, France and Italy approached Turkey, Egypt and the North African countries to agree on maritime legislation. With an almost unprecedented lack of discord between the various states, it was swiftly established that such a move would be in the best interests of all parties.
"One of the great attractions of the project is the simplicity of monitoring access to the region. There are only a few routes into the Mediterranean. The two traditional gateways, the Straits of Gibraltar and the Suez Canal, are easy to police, and the countries bordering these gateways are fully supportive of the proposal.
"Charter companies will not be restricted by a quota in boat numbers, and may see an increase in business coupled with a decrease in competition for berth space.
"People planning to cruise the area after 2004 will need to apply to the bureau, providing boat details, proposed date of entry and outlined itinerary. For EU-registered craft, only those conforming to RCD requirements will be accepted. The licence fee, to be decided, will be based on boat size.
"Avril Tromper, secretary to the bureau, suggested in an interview with our Med correspondent that the minimum fee would be around 1,000 Euros for two years.
"'This is the absolute minimum if we are to conserve our most beautiful coastal regions for the enjoyment of future generations,' she said."