Life In a Glass Bowl
April 18 - Newport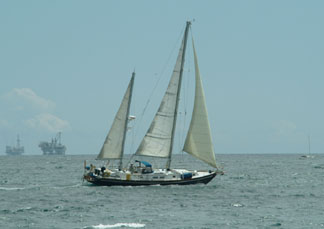 "My wife and I were taking our Lagoon 380 Beach Access to the Bahia Corinthian YC in Newport in order to fill our water tanks when we spotted another catamaran in our harbor," reports Glenn Twitchell. "We live aboard on a mooring in Newport Harbor and thus are familiar with all the other cats in the neighborhood. We went by for a closer look and saw that the cat in question was Profligate. Here in Newport? How cool! We assume that you're here for the Newport to Ensenada Race. We have one of those Duffy electric boats that are popular here and would be happy to give you a harbor cruise. In addition, if you need crew for the Ensenada Race, Monica and I are willing and able. But where's the mast?"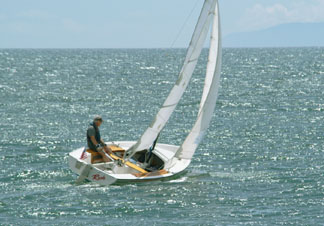 Having been given such a warm welcome last year by recently-retired Newport Harbormaster Marty Kasules, we've become big fans. We spent almost a month there last spring and fall, and hope to do it again this year. There are two reasons we're going to miss the Ensenada Race this year; conflicting dates with Sail Expo in Oakland and a problem with our mast step. We noticed the mast step problem - basically a slowly elongating hole in the extrusion for the pin that holds the mast up and in place - while on our way from San Diego to Avalon, and decided to have it repaired right away.
It's soon going to be better than new, and we hope to be sailing from Newport to Avalon again the first week in May, thanks in a large part to the fine folks at Forespar, and Marina Shipyard in Long Beach. Maybe we'll be able to take you up on the harbor tour offer in the fall.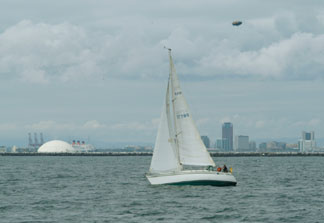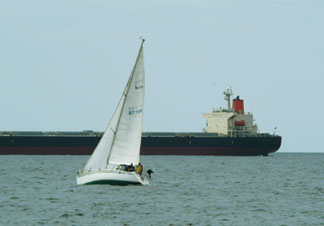 Even with a minor mast step problem, Dona de Mallorca enjoyed a great sail from Avalon to Alamitos Bay last weekend.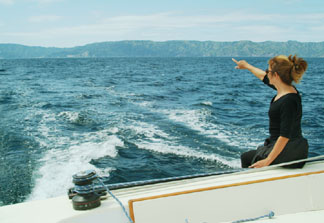 Upon nearing the harbor entrance, she saw these other So Cal boats out having sailing fun on a mostly gloomy day.
All Photos Latitude/Richard