Photos of the Day
January 9 - Alameda
'Brunch' was served on the flat waters of the Estuary on a warm day in January to 43 sailboats of various shapes and sizes. In this first of Oakland Yacht Club's five-race Sunday Brunch Series, three PHRF divisions and the multihulls sailed a 2.5 nm course, while the Columbia 5.5 one design fleet covered 4.4 nm in 5 knots of westerly breeze.
Winners were: PHRF 151 & below, Tortuga, Santana 30/30, Stephen Hutchinson, SSS; PHRF 152-173, Popeye & I, Cal 9.2, Ruth Summers, AYC; PHRF 174-189, Annie, Cal 29, Steve Zevanove, OYC; PHRF 190 & above, Pathfinder, Ariel, Ernie Rideout/Ed Eckers; Columbia 5.5, Drummer, Weaver/Sankey/Sadeg, OYC; Multihulls, Sea Bird, F-27, Rich Holden, OYC.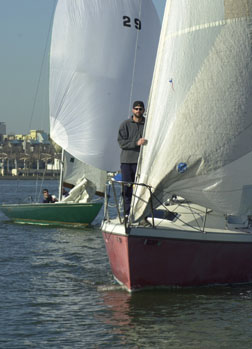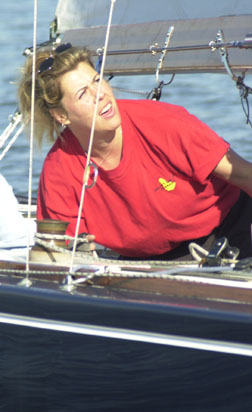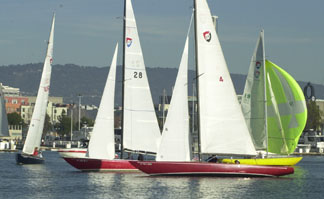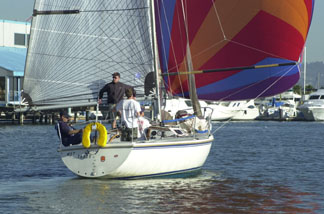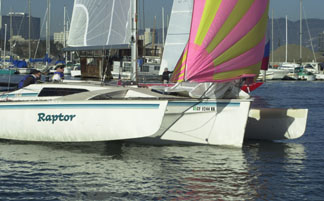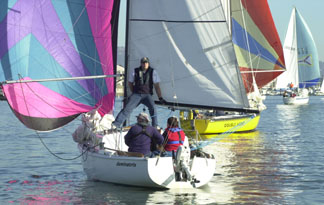 Photos Latitude/Rob
For a complete report, more results and more photos, see Race Sheet in February's edition of Latitude 38. See also Oakland YC's Sunday Brunch Web page at www.oaklandyachtclub.com/racing/brunch.htm. Sailors hungry for friendly competition will be served again on January 19.