Cat and Crew Missing in South Pacific, Parents Concerned
September 9 - French Polynesia
Fearing foul play, the parents of former NBA basketball player Brian 'Bison Dele' Williams, 33, and his girlfriend, Serena Karlan, 32, are looking for information about their whereabouts and that of their three crew. At last word, the five had left Moorea on July 8 aboard Williams' 55-ft catamaran Hukuna Matata bound for Honolulu via the Tuamotus and Marquesas. The fear of foul play is based on reportedly unauthorized activity on Bison's financial accounts as recent as September 5; that police found a suspect in possession of Williams' passport and credit cards in Phoenix on September 5; and the fact that Williams and Karlan, who were in regular contact with friends and family back home, haven't been heard from in more than a month. The boat is equipped with an Iridium sat phone.
On August 27, the Coast Guard and Tahiti Search and Rescue opened search cases for the boat from Hawaii to New Zealand. On September 6, the FBI opened up a police cooperation report. Hukuna Matata is described as 55 feet long, blue, white and green in color. The three crew who departed Moorea for Tahiti with Williams and Karlan are Capt. Bertrand Slado, Mark Benson, and former Captain Banjamine E. Fitzgibbon.
The 6'10" Williams, now known as Bison Dele, played NBA basketball with the Orlando Magic, the Denver Nuggets, the LA Clippers, the 1997 NBA championship Chicago Bulls team, and most recently with the Detroit Pistons from 1997 to 1999. The catamaran, type unknown, although possibly a Lagoon 55, has a documentation number of 1111638.
Anyone with any information - new or old - about the boat or her crew, should contact Scott Ohlgren, Serena's stepfather, at (303) 530-2332 (office) or fax at (303) 527-0270.
We can't think of a harder place for a boat - particularly a big cat - to go missing than in the South Pacific.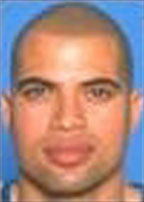 Brian 'Bison Dele' Williams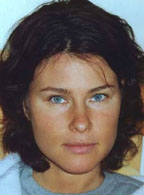 Serena Karlan