Photos of the Day
June 10 - Vallejo
Today's Photo Sequence of The Day comes from this weekend's Catnip Cup, a two-day rally for cruising multihulls from Yellow Bluff to Vallejo and back. Conditions were so beautiful at the start that some of the fleet decided to lengthen the course by sailing over to the St. Francis YC before heading up the Bay. As you can see in the first shot, Michael Wright's Hughes 40 Wavy is sailing along nicely, apparently not aware that there's a small boat anchored and fishing in the middle of the Central Bay.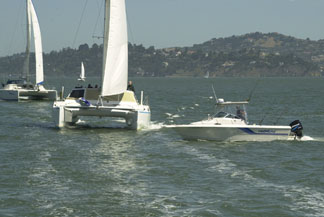 In the second shot, Wright and crew finally realize there is an obstruction, and desperately try to head up. Alas, there's was a strong flood, and they recognized the problem too late to avoid contact.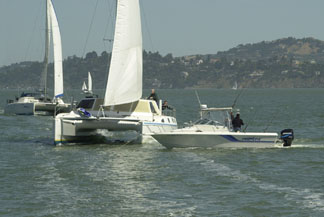 Fortunately, the contact was slight, and Wright did the correct thing by passing along his phone number and other information.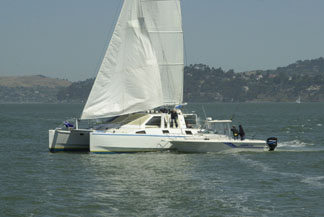 There's no substitute for constant vigilance, particularly with multihulls that move so fast, and when there are powerful tides that sometimes change your course without you realizing it. We'd like to report that we've never hit a stationary object, but we have. Once, after a long return trip from the Delta, we T-boned a boat in the Sausalito anchorage on a perfectly clear day. We have no idea how it happened. Another time, we T-boned the Carquinez Bridge with Big O. Yet another time, we tried to sail out of the Berkeley Marina with jib only. Unable to point, we caromed off a docked trimaran. Now that we think of it, we're a real menace to navigation. Be careful out there.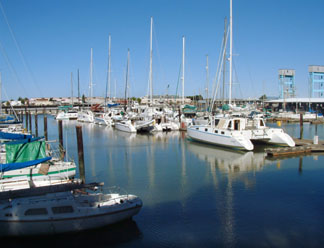 Vallejo Marina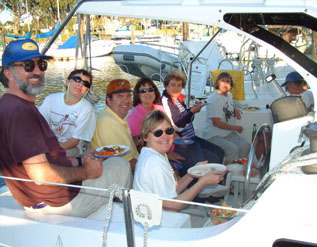 The folks from two Gemini 105s and a PDQ 32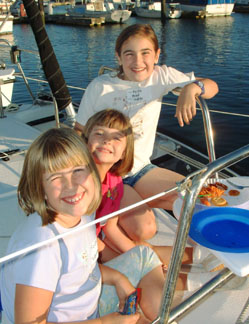 Ellen and Kelly from Laminar Flow, and a friend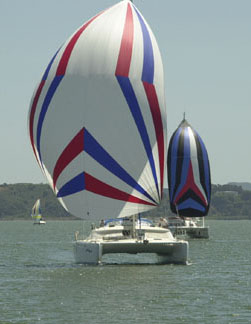 Capricorn Cat followed by New Focus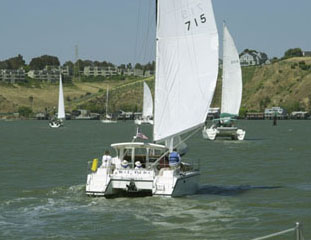 Mood Indigo heads toward Vallejo Chalet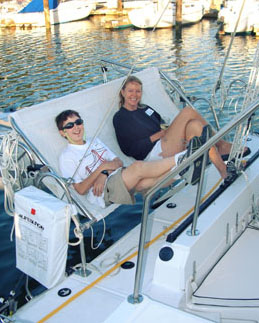 Custom couch on the back of a Gemini 105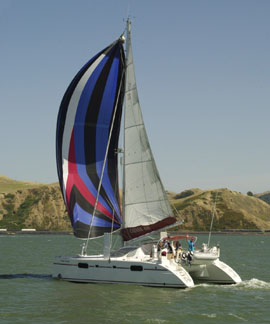 New Focus, Catana 43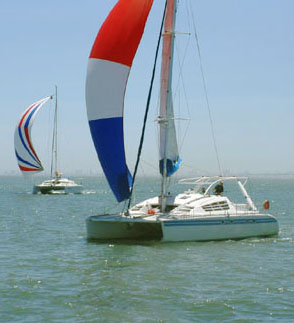 Kronos 45, Perception, with Capricorn Cat
Photos Latitude/Richard