Richmond YC Dinghy Midwinters
January 10 - Richmond Riviera
Richmond YC has not yet provided us with results from Sunday's small boat midwinter race, but Lester Gee did send us the finishers from the El Toro fleets.
Lester reports that the winds were light and shifty, so the El Toros were only able to get off three races, with no throwouts. "Fortunately, the weather was warm and dry, at least making for a pleasant day for the Race Committee." This was the second scheduled race of the four-race series, but last month's race was cancelled due to high winds.
El Toro Seniors (11 Starters): 1. Gordie Nash, 6 pts; 2. Fred Paxton, 7 pts; 3. John Amen, 8 pts. El Toro Juniors (21 Starters): 1. Sean Kelly. 12 pts; 2. Claire Dennis, 13 pts; 3. David Liebenberg, 14 pts.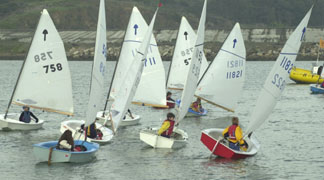 The El Toro Juniors outnumbered their elders.
Results for the other fleets should be available eventually at www.richmondyc.org.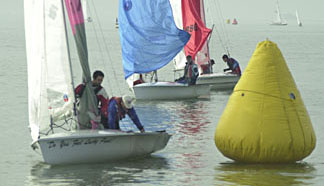 A trio of 505s planing into the mark at reckless speeds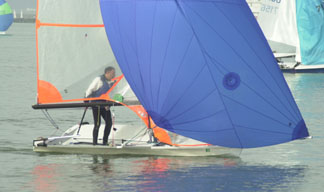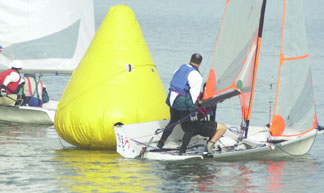 A 29er rounding a looming leeward mark.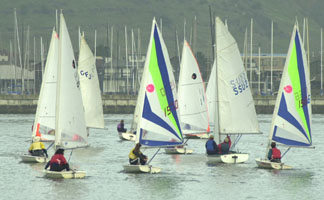 Bytes and CFJs sailed inside the breakwater.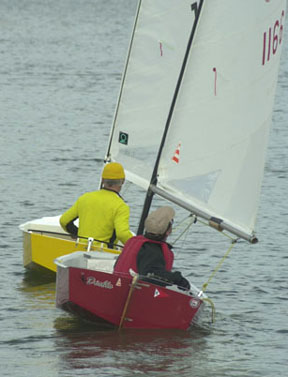 Gordie and John racing hell-for-leather
in El Toro Seniors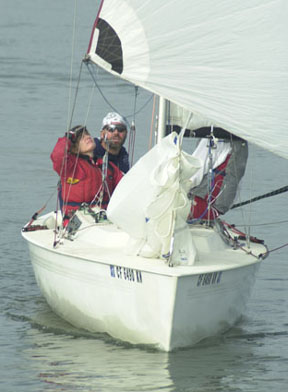 The ubiquitous white-bandanned Jon Stewart was launched in his Wylie Wabbit.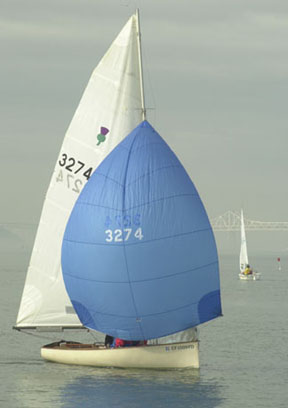 This Thistle was sailing with the
bigger boats outside the breakwater.
All Photos Latitude/Rob